WILLISTON, ND
MEGACENTER
GRAND OPENING!
MAY 18, 2023 | 10AM - 3PM
5072 Owan Industrial Park Dr, Williston, ND

Williston's Top Go-To Oilfield Solutions Provider
Your Source for Quality Pipe, Valves and Fittings (PVF), Horizontal Pump Solutions, Production Equipment and More
If you're in the Williston, North Dakota area and need a reliable and trusted oilfield solutions provider of pipe, valves, fittings, flanges, gaskets, fiberglass line pipe and tubing, horizontal pumping solutions, modular process skids or other oil field or industrial products, then look no further than DistributionNOW's Megacenter, located at 5072 Owan Industrial Park Dr, Williston, ND 58801.
Our Megacenter is a single location combining our Pipes, Valves & Fittings + Supercenter and our affiliated brands (TS&M Supply Fiberglass, Flex Flow and Power Service), making it a powerful hub for oilfield solutions in Williston, ND. As a leading provider of energy-related products and services - from pipeline products to tank battery processing equipment, we are dedicated to meeting the needs of the oil and gas industry and providing the best products, services, and safety solutions to our customers. Whether you need pipes, valves, fittings, horizontal pumping solutions or production equipment, DNOW's Megacenter is committed to providing everything you need. With our experienced team and reliable products, you can be sure you'll get the best quality and service when working with us.
Location and Hours
Hours of Operation
| | |
| --- | --- |
| Mon | 7:00 AM - 5:00 PM |
| Tue | 7:00 AM - 5:00 PM |
| Wed | 7:00 AM - 5:00 PM |
| Thu | 7:00 AM - 5:00 PM |
| Fri | 7:00 AM - 5:00 PM |
| Sat | Closed |
| Sun | Closed |
Contact Us
Stop by today or contact us and see why we are the leading supplier of oil field and industrial supplies in the region.
Get Directions
5072 Owan Industrial Park Dr
Williston, ND 58801
Explore the Top Iconic Brands for Oil Field and Industrial Products and Services
When it comes to oil field and industrial products and services, you want to be sure that you are getting the highest quality products and services, expert staff and excellent customer service. Below you can explore the brands making up the core of our business and what products and services they offer. Whether you're looking for a specific component or a complete service package, these top iconic brands have you covered.
The Bakken leader for all your pipe, valves and fittings (PVF) needs
Are you looking for reliable PVF products for your Bakken Pipeline projects? Look no further than DistributionNOW PVF+ Supercenter! The ultimate solution for anyone looking to enhance their pipeline operations in the Bakken region. We can meet your needs with our range of high-quality pipes, valves, fittings, and other oilfield-related products. Our team of experts is always ready to offer personalized services to help streamline your operations and increase productivity. As a trustworthy PVF distributor, we will provide excellent customer service, timely deliveries, and technical support to help you manage all your projects quickly and confidently. Contact us today to learn more about how we can help you enhance your pipeline solutions in the Bakken region.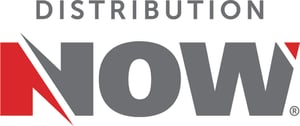 Reliable fiberglass piping solutions
TS&M Supply Fiberglass, a DistributionNOW company, is a leader in the oilfield piping industry, specializing in the installation, technical support, and supply of fiberglass piping. Our highly trained field technicians have the expertise and experience to properly install all types of composite pipes, from small-diameter to large-diameter fiberglass. We aim to ensure that you get the most out of your investment and that the installation process is as smooth and efficient as possible. To this end, our technical support team is available to advise and assist you in selecting the right fiberglass piping product for your particular needs and applications.

Your horizontal pumping ("H-Pump") Solutions for fluid movement applications
Flex Flow, a DistributionNOW company, offers H-Pump rental, sale, and service solutions. Our pumps are designed to provide efficient, cost-effective and reliable transfer of liquids for various applications. Our hydraulic jet pumps are renowned for their maximum efficiency, reliability and minimized operational costs. We have a team of knowledgeable engineers and technicians who are fully dedicated to providing the highest quality products and services that meet your specific requirements of yous regarding fluid management. We aim to ensure you can rely on our pumps to provide the most reliable and cost-effective solutions for your application.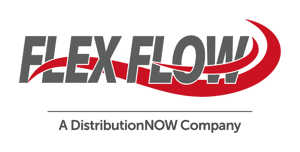 Engineering, Fabrication and Installation of Modular Process Skids
Power Service, a DistributionNOW company, is a leader in the engineering, fabrication and installation of various types of modular process skids, rotating and process equipment and custom fabrication systems. Drawing on decades of experience and knowledge, our highly skilled engineers, fabricators and technicians can provide clients with the highest quality products and services tailored to your unique needs and requirements. Our team of experts can offer comprehensive solutions for any rotating and process equipment needs, no matter the size, complexity or scale of the project. Utilizing the best practices in the engineering and fabrication fields, Power Service is committed to delivering the best results for you and ensuring that your projects are completed with the utmost quality and efficiency.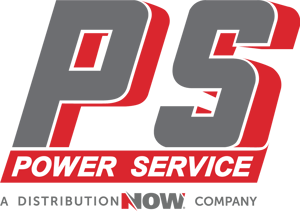 Your One-Stop for Oil and Gas Solutions
We strive to provide our customers with the most advanced and comprehensive products and services to ensure safe and efficient oil and gas exploration, development and production. Our product and service offerings range from maintenance, repair and operating (MRO) supplies to pipe, valves, fittings, flanges, gaskets, fasteners, instrumentation, valve actuation, measurement devices and control equipment. We are dedicated to providing our customers with the highest quality of products and services, and our commitment to excellence is reflected in every facet of our operations. Click on the links below to learn more about the product offerings.
Produced Water Transfer
Process Equipment Field Services
Water Disposal and Waterflood
Air compressors and Dryers
Blowers
Lease Automatic Custody Transfer (LACT) Units
Vapor Recovery Units (VRU)
Pressure Vessels
Water Production skids
Engineering and Design Services
Gas Measurement
Launchers and Receivers
Horizontal Pumping System
Hydraulic Jet Pump
Real-Time Online Monitoring
Fiberglass Line Pipe
Spoolable Line Pipe
Fiberglass Tubing/Casing
Facility Piping
Revolutionizing Your Shopping Experience
Our Williston, ND DistributionNOW Megacenter provides the utmost convenience for customers wishing to purchase all their pipes, valves, and fittings in one place. With a wide selection of products from leading manufacturers, our knowledgeable staff is here to provide support and guidance throughout every step of the purchasing experience. Through our Megacenter, we're revolutionizing how customers can buy essential products, making everything easily accessible in one go. Come see us and learn what we can do for you.