Comprehensive Selection of Industrial Paints and Coatings
DistributionNOW is the perfect source for all your industrial coating and painting needs. We carry a comprehensive selection of finishes, equipment, tools and supplies for every application. We have everything you need for your next painting project, from choosing the right brushes and powder coatings to mixers and sprayers to exterior and interior finishes and stains. Contact us today to get started.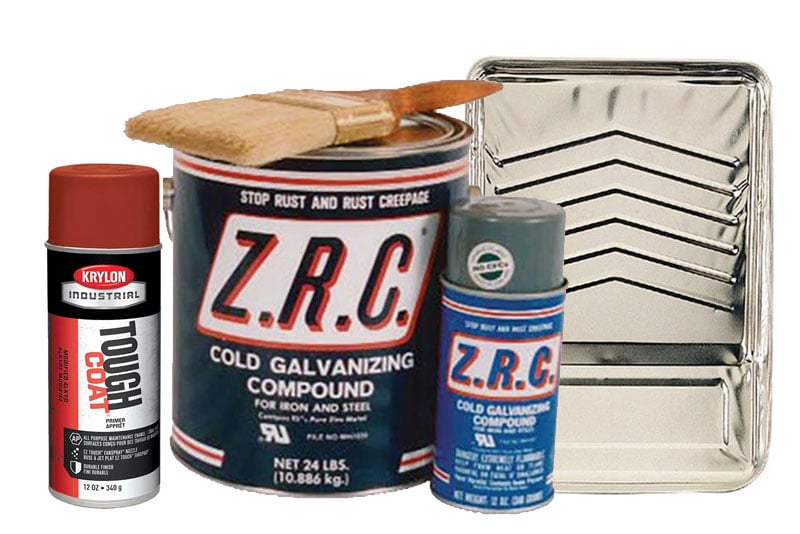 High-Performance Coatings
Our coatings are designed to protect products and brands with color that inspires and lasts the test of time. Formulations designed to resist the harshest conditions and withstand even the most extreme temperatures, offering customers peace of mind. They are long-lasting corrosion protection for the most demanding applications, and all of our coatings are lead-free, chromate-free, and VOC compliant.
Our inventory includes:
Acrylics (solvent, waterborne)
Alkyds (oil-based enamels, high solids)
Epoxies (high build, high solids)
Polyurethanes
High-temperature coatings
Primers
Cold galvanizing compounds
Pipe wrap tape
Our Suppliers
3M
Carboline
Polyguard Products
PPG
Seal for Life Industries (Powercrete®)
Seal for Life Industries (STOPAQ®)
Sherwin-Williams
Tnemec Co.
Trenton Corp.
ZRC Worldwide
Paints and Stains
If you're looking for a specific color or need help deciding which is best for your project, our experts are here to assist you. We offer a wide selection of paints and stains to fit your needs, whether you're staining the deck, painting the exterior, or redecorating the interior. Our paints and color stains are high quality and easy to apply with a sprayer, roller, or brush. We update our inventory regularly with the latest range of colors, so stop by today!
Our inventory includes:
Aerosol paint and primer
Exterior paint and primers
Interior stains and finishes
Striping and marking paint
Stencil ink
Paint pens and markers
Our Suppliers
Dy-Mark
ITW Diagraph
Krylon
MSSC (Marsh®)
Rust-Oleum
Painting Equipment and Supplies
Having the right painting tools is just as important as buying high-quality paint when it comes to any painting project. Our selection of painting supplies includes drop cloths, sandpaper, brushes, roller covers, paint trays, and more. We also have a wide variety of interior and exterior paints options. Whether you're a professional painter or a DIY enthusiast, we have everything you need to get the job done right.
Our inventory includes:
Brushes
Drop cloths
Extension poles
Edgers & refills
Liners & grids
Mitts
Openers
Paint Booths
Paint sprayers
Paint mixers & accessories
Rollers, frames & roller covers
Stencils
Strainers
Trays & buckets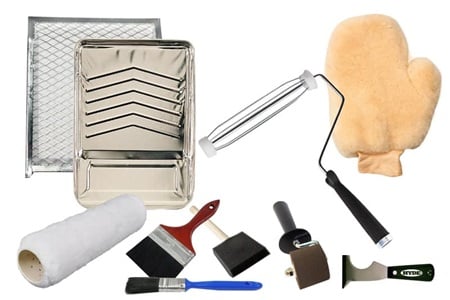 Our Suppliers
G.F. Lasswell (Kleenwell)
Hyde Tools
Krylon (Rubberset®)
Magnolia Brush
Red Devil
Sherwin-Williams (Diversified Brands)
Weiler Abrasives
Corrosion and Weathering Protection You Can Rely On
At DNOW, we understand the importance of providing strong corrosion and weathering protection for products essential to your products' everyday lives. We will work with you to understand your coating requirements and ensure that your products that can't afford downtime are able to function effectively in their operational environment. Partnering with us means that your products can take on the tough weather with ease. Contact us today and find out what DNOW can do for you!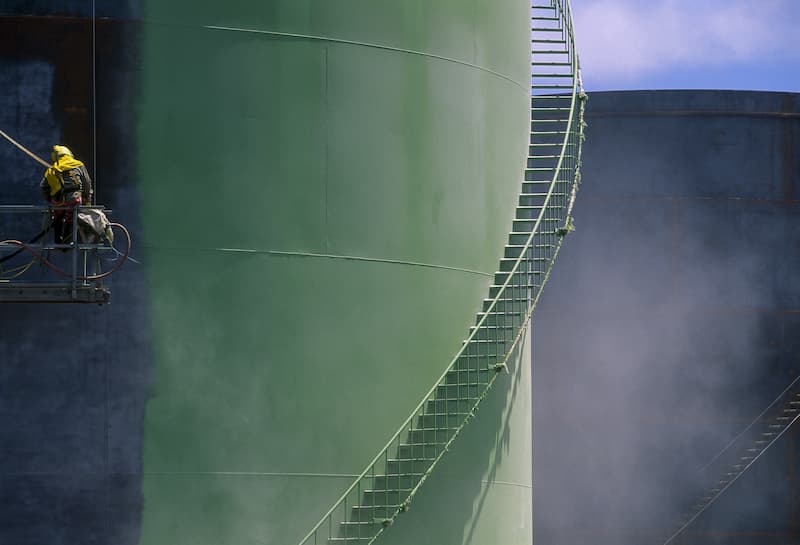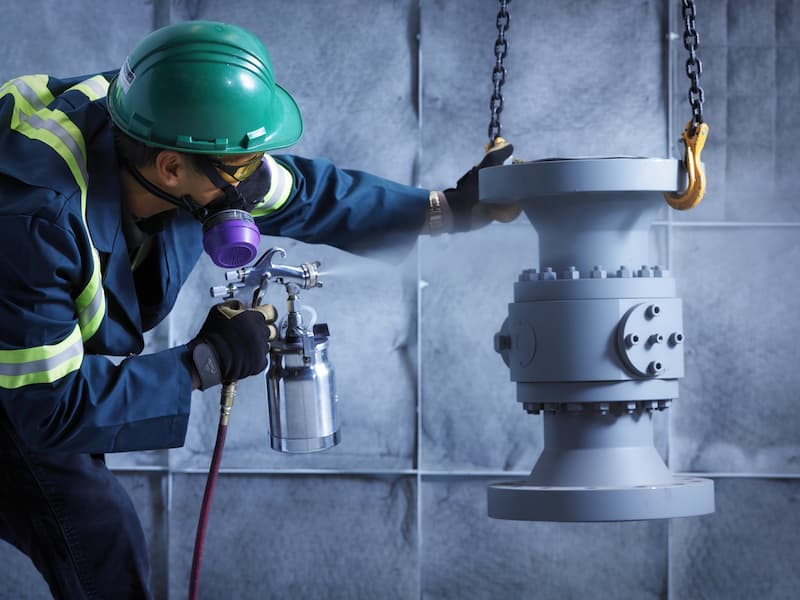 The Difference is in the Details
Are you looking for an experienced provider of comprehensive finishing solutions that can bring value to every aspect of your business? Look no further than DistributionNOW.
Our commitment to your success is fueled by our focus on providing close and professional service and top-quality product solutions, and we are dedicated to making your coating operations effective. Our experts are ready to offer you the guidance you need to make the most of our services. Contact us today to learn more about how we can help you improve your operations.
FAQs
Coatings and industrial finishes are specialized paints that are engineered to protect and enhance the appearance of a wide variety of industrial products, such as pipelines in harsh environmental conditions and workplace settings. They can improve the performance and lifespan of products made from metal, plastic, or other materials. They are also used to enhance the appearance of products subject to wear and tear, such as vehicles and machinery.
One of the most important tools for a professional painter is an airless paint sprayer. In order to keep your airless paint sprayer in top working condition, it is important to perform regular maintenance.
Some of the key components of airless paint sprayer maintenance include:
Every time you use your paint sprayer, you need to clean it before and after. Flush the system with water and/or mineral spirits.

Look at the gun and pump filters for dirt or any other thing that might be blocking it. Clean or replace the filters as often as needed.
Replace your tip often to avoid spraying more paint than necessary and damaging your equipment. For latex paint, replace every 15-40 gallons. For oils and stains, replace every 35-60 gallons.
Look at the area next to the pump rod for paint or fluid. If it is leaking, tighten it. Be sure to clean it after each use.

Check the pump inlet strainer, suction tube, and drain tube for clogs, debris, or dried-on paint. Clean or replace them as needed.

Inspect the paint hose for any wear and tear. If there are any kinks or leaks, replace the hose.

Keeping the machine well-lubricated.
By following these simple maintenance tips, you can ensure that your airless paint sprayer will continue to work properly for many years to come.
If you're serious about painting, you need professional painting supplies.
These supplies are particular items necessary for almost every project:
You should use personal protective equipment (PPE) to follow OSHA safety standards and avoid getting hurt at work.

Scaffolding, ladders and lifts are helpful for reaching high places, such as ceilings or second-floor exteriors.

To remove all dirt, dust, grease, and oil from the surface, you can use a pressure washer or blaster to get the surface ready for painting.

For holes, cracks, and crevices that need to fix, you will need to use caulk, putty, or compound made for that specific material.

Before painting, you will need to sand or scrape the surface with sandpaper or scrapers.

Before you start painting, you need to protect the area around the painting site. A drop cloth will protect against wet paint or stains.

Use painter's tape that removes cleanly from surfaces like walls, wood trim, metal, and glass to keep paint lines sharp.

Picking the right brushes and rollers will make the paint job look nicer, more uniform and helps the job get done faster.

When using a paint roller, you need a paint tray or paint pan that is the right size for your tools.

You can use a sprayer to apply paint for large-scale painting jobs, it will give you a more even coat of paint.

Jobs that require painting large surfaces need a primer to prevent rust and corrosion.

Consider the amount of exposure to sun, heat, moisture, and chemicals when choosing industrial paint for your project. Different materials will have different needs.
Using professional painting supplies will help you get the best results. A good paint job can improve the look of a place, make it more attractive, and protect it from the elements. The right tools will help you succeed in your industrial painting project.