Procurement Simplified: DNOW's B2B eCommerce Store
Are you looking to get more control over your procurement process? Streamline Your Procurement Process with DNOW's B2B eCommerce Solution. Our B2B eCommerce solution gives you access to a diverse selection of energy and industrial products while saving time and money – helping you reduce downtime.
Experience the Difference with shop.dnow.com
When it comes to eCommerce stores, the key differentiators between one store and the next can be hard to spot. However, some key factors can help you make the best decision for your business. From product quality and Approved Manufacturer List (AML), to experience and stability, service and delivery, pricing, support and security, see the differentiators that make our eCommerce store the best choice for your needs.
Our products are 100% transparent – that means you know the manufacturer's name and country of origin, and you get full up-to-date documentation.
We have over 15 years of eCommerce experience, long-held manufacturer relationships and decades spent weathering each new oil and gas industry cycle.
Our flexible service model puts you first. We have your products in stock now, ready to ship or pick up in store.
Total savings of up to 35% come from the total model: competitive product pricing, standardization programs, efficient service and many more options tailored to your needs.
All online orders are supported by our online support team and your closest DNOW branch location. You can also refer to multiple product lines and application experts locally.
We never store your payment information and maintain strict compliance with GDPR, CCPA and industry standards to minimize potential identity theft and fraud.
eProcurement solutions for your business
eCatalog – If you want to manage your purchasing more efficiently, sign up for an account on shop.dnow.com. You can see your contract pricing and save your bill of materials (BOM) lists and favorite items with an account. You can also set up approval workflows to make the purchasing process smoother.
Punchout/Roundtrip – You can order supplies and materials online through your company's (or a third party's) ERP system or through shop.dnow.com. We'll set up a way for you to automatically create purchase orders, get approval for orders, generate invoices, and receive shipment notifications.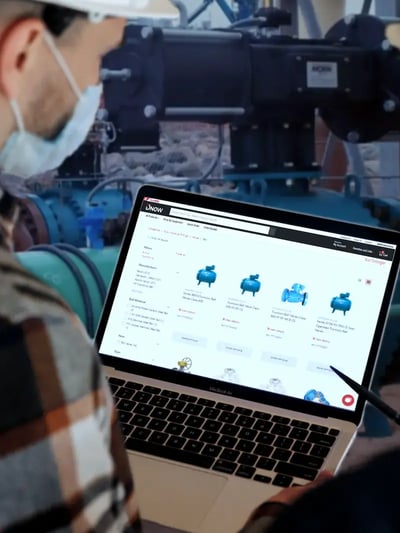 OrderBuilderTM – The quick and easy way to order pipe, fittings and flanges online
OrderBuilder is an online ordering system that makes it easy and efficient to place orders. With OrderBuilder, you can quickly find a range of compatible pipes, fittings, and flanges using a familiar format. Quick, accurate orders have never been this simple:
Try out OrderBuilder on shop.dnow.com today!
Choose a product category
Pick the product specifications (construction, material, grade, schedule, origin, etc.)
Select the sizes and quantities you need OR click and drag to select an area or an entire row or column
Watch as your cart automatically populates
Check out
*OrderBuilder is currently available for our North American B2B customers. We're currently working on expanding the functionality of OrderBuilder to other regions, so stay tuned! If you have any questions or feedback, please don't hesitate to reach out to us.
Utilize powerful analytics to analyze spending
We offer eCommerce data on spending history, order history, order tracking, and more to help you analyze spending. With these tools and the help of our supply chain experts, you'll be able to work toward optimizing your spending and improving your overall efficiency.
Let us help you visualize your data so you can make the best decisions for your company.
Types of Analytics Sample Reports
Overview dashboard
Detailed invoice breakdown
Expenditures by product category
Expenditures by rig
Summary view of invoices
Search order by an order number, date or status
Order detail view
eCommerce features that make shopping easier
A full range of eCommerce features and product lines are available at our B2B online store, with features tailored to suit any size of business. Get access to thousands of items at the touch of a button. Shop with confidence from one of the leading distributors in the energy and industrial industry. Sign in to our eCommerce store or our DNOW eCommerce Mobile App today and experience a more reliable and secure shopping experience.
Your Home Page Now Feels More Like Home
We've reorganized it all to fit you perfectly, emphasizing efficiency. Manage your inventory orders and multi-level approval hierarchies right from the homepage. We highlight recently viewed items, recommended categories, recent orders and approvals.
Branding
Reflect on your organizational brand by adding your own brand logo to the site.
Order Management
Manage your inventory orders and multi-level approval hierarchies right from the homepage, putting the control at your fingertips.
Your Recommended List
We use artificial intelligence to recommend frequently bought together and other items you may like.
Find Categories
Shopper driven category sequence creates shopping categories that help you identify product categories related to your recent purchases.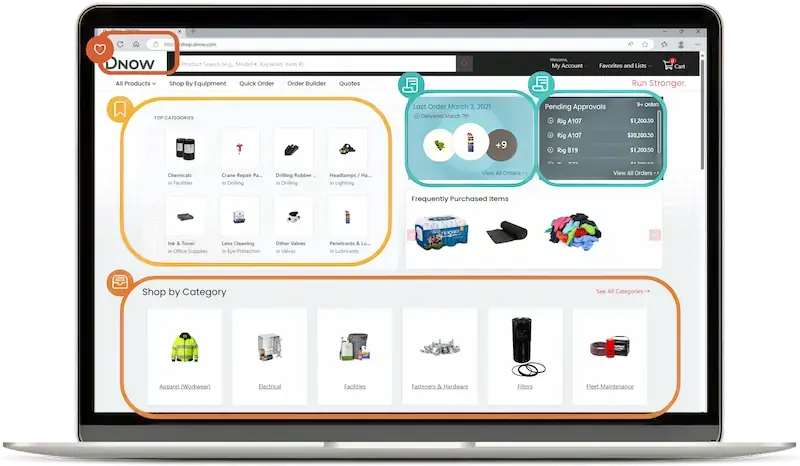 Content availability may vary by country.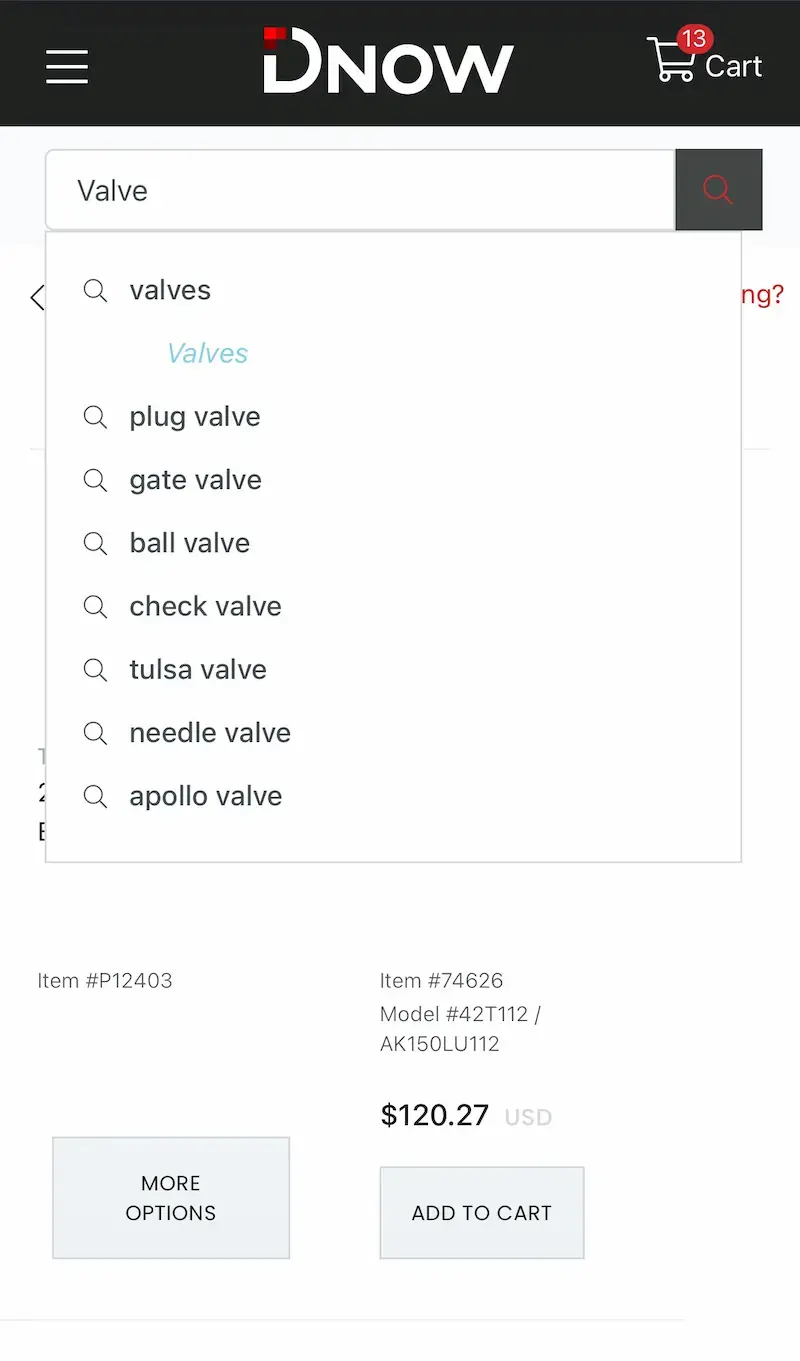 Find Products Faster than Ever
Spend less time searching and more time shopping! Find products fast, thanks to our advanced search engine featuring multi-faceted results, including categories, synonyms and recommendations.
Smart Keywords
Search and analytics engine that improves search result quality by providing relevant results to help you find what you are looking for faster
Real-time Suggestions
The search database contains popular search queries and remembers your search history to guess what you're looking for, and suggests the right thing
Synonym Search
Synonym dictionary gives a natural advantage over understanding queries and displaying the right products that have the same meanings
Attribute Filtering
Allows for a refined product search based on multiple attributes like manufacturer, price, color and size to search the way you want
Checkout with Ease
Your checkout experience has been improved with a single page checkout that has been upgraded to pre-populate based on prior orders.
You don't have to wait for successive pages to load before making payments, saving you a lot of time as billing, shipment, order review and confirmation details are all on the same page. Allowing you to easily complete your checkout with any distraction.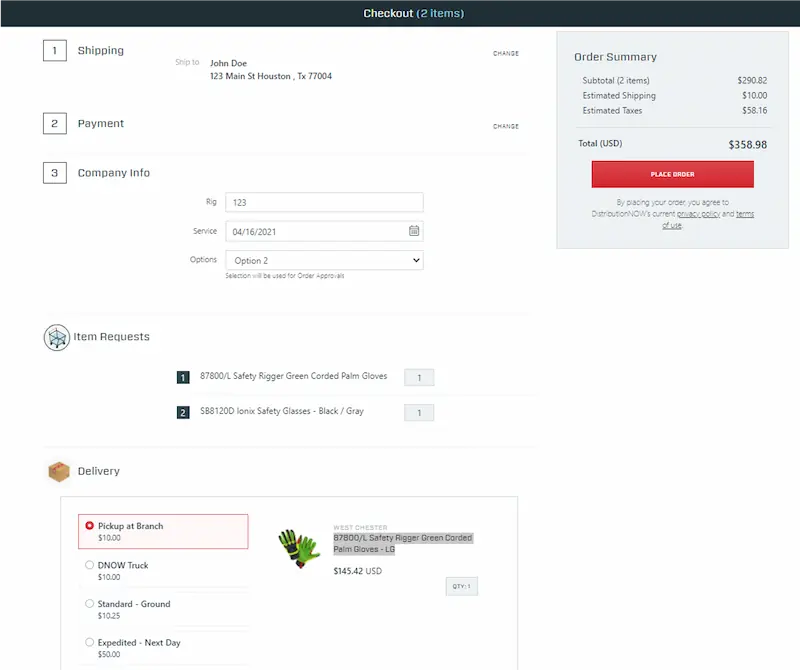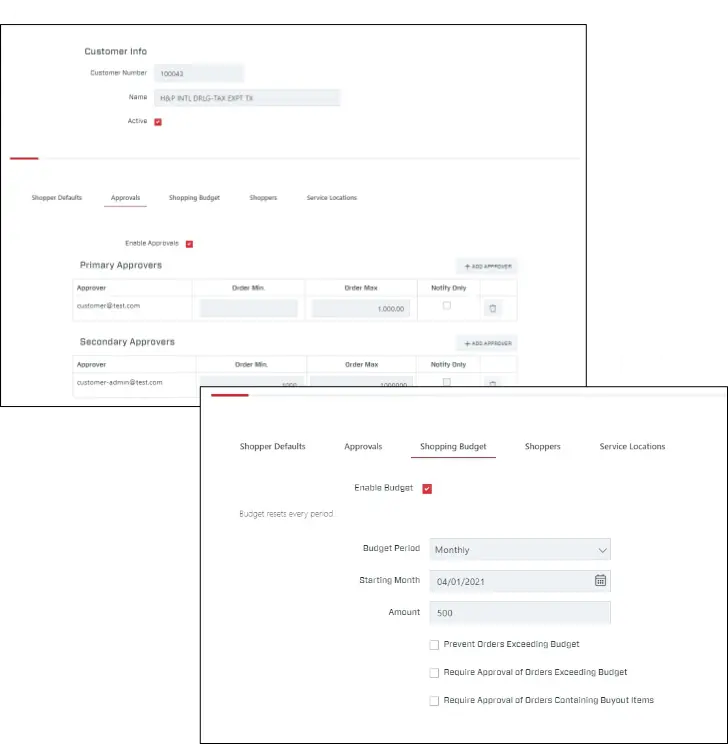 Administrative Setup
More control for procurement through the administrative setup helps to ensure key parameters are met, including:
Custom Organization Unit
Shopper Administration
eProcurement Setup
Shop, search and save time with DNOW's eCommerce Mobile App.
With DNOW's eCommerce Mobile App, powered by DigitalNOW®, you can browse and order from our vast product catalog on your smartphone or tablet. Use our app to find the products you need faster with advanced search functions and multiple product filtering capabilities. You can also check account pricing and stock availability, find a branch or manage expenses on your account.
Features / Benefits
You can order eCatalog materials from any of our branches for delivery or pickup.
You can "self-checkout" from remote store (unmanned) locations.
Your activity on the mobile app is synced with the shop.dnow.com website, allowing you to view items in the cart, order status/history, favorites and more.
Note: For use by registered DistributionNOW customers, an existing account is required to enable access. Please contact your DistributionNOW sales representative for more information.
---