Powering Procurement with DNOW eCommerce
Powered by DigitalNOW®
DistributionNOW is committed to providing a procurement solution that has the products you need – over 160,000 SKUs – in stock and ready to ship or pick up, wherever you are. Set up your free account and access our extensive catalog of PVF, consumables, tools, safety supplies and PPE, all from the most trusted manufacturers in the industry. We currently operate in the United States, Canada, United Kingdom, Netherlands and Norway.
DNOW offers ecommerce integration to fit your needs:
eCatalog – visit shop.dnow.com today to set up your free account. Browse a standard or custom catalog, save bill of materials (BOM) lists, favorite items, see contract pricing and set up approval workflows.
Punchout/Roundtrip – shop through your company (or a third party's) ERP system or through shop.dnow.com. Automatically manage purchase order creation, order approvals, invoicing and shipment notifications.
Sign up for your free account today – registering takes less than a minute!
Order with Confidence

Secure Checkout
Our secure shopping experience meets PCI DSS standards – we won't store any of your payment information on our site. Checkout is secured with SSL/TLS certificates by Entrust.
Trusted Source

Quality Manufacturers
Our preferred suppliers are subject to initial and periodic review through our Triple Impact Supplier Management Program to ensure we meet and exceed your quality expectations.
Customized Catalogs

User-Defined
Standardize products for your buyers, including optional allowance for non-catalog items. You can define and save item carts (kits) for easy ordering, and you'll see your contract pricing.
Reshaping Buying for Your Industry with DNOW's eCommerce Solution
In this unprecedented time, DNOW stands together with our customers. Our powerful ecommerce solution offers an easy way to shop our large selection of quality products – all with metrics, KPI dashboards, budgeting and control over spending.
Watch our video to learn more about DistributionNOW's eCommerce solution, powered by DigitalNOW. Our digital solution offers you an easy way to shop to get supplies where and when you need them.
Order Faster with OrderBuilderTM
With OrderBuilder, B2B customers in North America can order a full list of compatible pipe, fittings and flanges using a familiar format. Quick, accurate orders have never been this simple:
Choose a product category
Pick the product specifications (construction, material, grade, schedule, origin, etc.)
Select the sizes and quantities you need OR click and drag to select an area or an entire row or column
Watch as your cart automatically populates
Check out
Try out OrderBuilder on shop.dnow.com today!
Watch our video to find out how this one-of-a-kind, patent pending, customer experience allows you to generate an order in minutes for materials that are typically purchased together.
Insights to Spend Analysis with Powerful Analytics
DistributionNOW offers ecommerce data on spend history, order history, order tracking and more to help you with spend analysis. With these tools and the help of our supply chain experts, you'll be able to work toward optimizing your spend and improving your overall efficiency.
Let us help you visualize your data so you can make the best decisions for your company.
Types of Analytics Sample Reports
Overview dashboard
Invoice summary and detail
Back orders
Spend by category and by rig
Order search and detail
Are you a Supplier?
eMarketplace helps you reach more customers
Partner with DNOW to reach additional markets and grow your business using DNOW's eCommerce network and customer base. With the help of our Marketplace suppliers, we would like to expand our product offering to include the following:
Automotive
Consumer electronics
Food & beverage
Furniture & office supplies
Large & small appliances
Kitchen goods
Cleaning products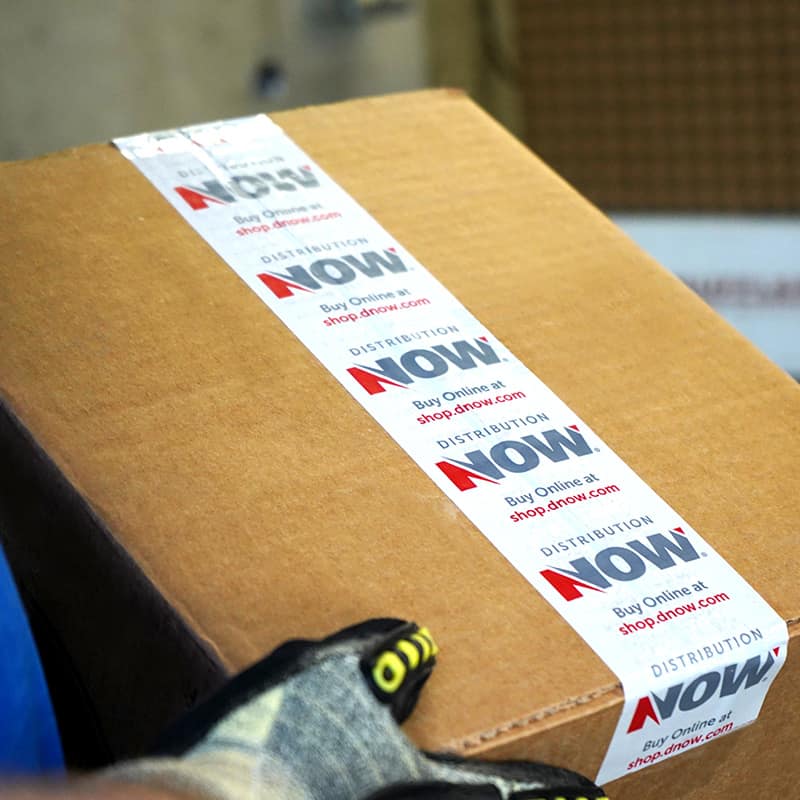 DNOW eCommerce How-To Videos
Check out our short video series and see how easy it is to use your free DNOW ecommerce account. Start ordering today!