Odessa Pumps
Are you constantly struggling with fluid management needs? Odessa Pumps, a DistributionNOW company is a leading provider of high-quality water and wastewater pumps that can handle even the most challenging fluid demands. Whether you need to buy, repair or maintain a pump for chemical processing, produced water transfer, oil and gas, salt water disposal, truck loading and mainline pipeline charge purposes, Odessa Pumps has a wide range of options to suit your specific fluid transfer needs. About Odessa Pumps
Odessa Pumps (a DistributionNOW company), formerly known as Odessa Pumps & Equipment, has been a leader in providing solutions, packages, parts, repair and machining in Texas, New Mexico, Oklahoma, Louisiana and conduct worldwide exporting through our Houston operation. From groundwater pumping and treatment to distribution, we strives to meet your needs by representing quality pump products and repair and maintenance services at the forefront of the oil and gas, municipal and water/wastewater industry.
Keep Your Production Flowing With the Pump Experts
At Odessa Pumps, we are your pump experts who specialize in offering pumping packages, pump repair and maintenance for various oil and gas, industrial and municipal pumps. We have experience working with multiple applications, from oil production to high-pressure water systems. Regardless of your industry, we have the knowledge and expertise to help you find the perfect pump for your specific needs. Whether you need a pump for a new project or need maintenance on an existing one, our team is here to provide top-notch service.
Find the Perfect Pump for Your Application
At Odessa Pumps, we understand the importance of having the right pump to meet your water supply needs. To learn more about Odessa Pumps' products and services, click on our product categories below. If you need any assistance, our experienced team can help you determine the best pump for your needs and budget.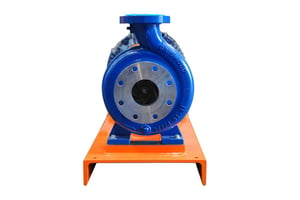 Centrifugal Pumps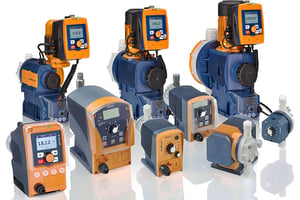 Chemical Dosing and Metering Pumps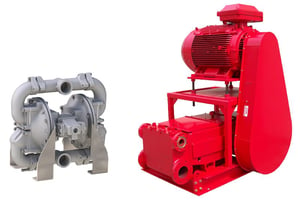 Positive Displacement Pumps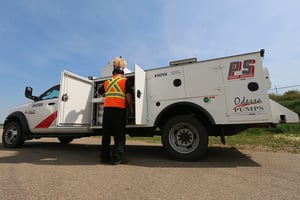 Pump Service, Repair and Maintenance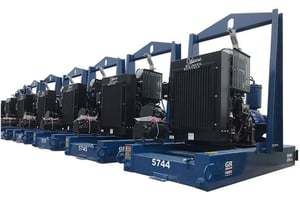 Rental Pumps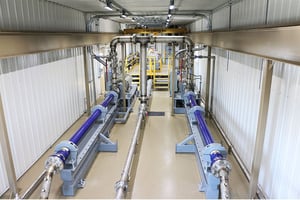 Turnkey Pump and Controls Packages
Expertise Across Industries
With vast experience in the oilfield and industrial industry and a wide range of options for different purposes, Odessa Pumps delivers complete pump service and repair solutions to keep pumps pumping and operations producing across various sectors. We can customize packages to fit your needs, with pumps for multiple applications, including but not limited to produce water transfer, tank transfer, salt water disposal, truck loading and mainline pipeline charge. So why wait? Contact Odessa Pumps today, and experience the difference they can make for your water supply needs!
Your One-Stop Shop for Technical Resources and Expertise
Are you looking for technical resources and expertise to optimize your operations? DNOW has you covered. Odessa Pumps provides technical resources such as tables, presentations and videos to assist pump operators in making informed decisions. These resources are designed to provide information on pumps, their operation and more.