Workforce Diversity and Inclusion
We value our employees' differences in age, color, ethnicity, family and marital status, gender identity and expression, national origin, physical and mental abilities, political affiliation, race, religion, sexual orientation, socio-economic status, veteran status and other characteristics that make each of our employees unique. We recognize that the collective sum of our employees' individual differences, life experiences, knowledge, self-expression, capabilities and talent fortifies our DNOW brand, increases innovation and contributes to our culture.
At DNOW, we know that making diversity a priority is important to attracting and retaining top talent employees. While we have long been committed to advancing a diverse, equitable and inclusive ("DEI") culture where all employees feel welcomed, valued, appreciated, and respected, we recognize that we have room to improve. Our DEI Mission commits to creating an inclusive environment and managing workplace equity and fairness where our differences drive innovative solutions to power the world for a sustainable future.
We believe our people should be as diverse as the products and services we provide.
During 2021, we had two main priorities with respect to advancing DEI within our company:
Hired a DEI Director who leads global and company-wide efforts in building our DEI strategy
Established a Global DEI Council that promotes a culture of education and awareness through the launch of DEI programs and initiatives.
We formed the Global Diversity, Equity and Inclusion Council ("Council") comprised of employees across our organization. The Council's purpose, upon assessing DNOW's current DEI challenges and opportunities, is to assist in the identification, prioritization and launch of programs and initiatives that move DNOW forward in creating a more impactful and inclusive culture. The Council also is leading efforts to socialize and set-up Employee Resource Groups, with the first to be launched in 2022.
To ensure Council members are best equipped to handle responsibilities, we provide the educational resources needed to understand the importance of DEI in the workplace, facilitate honest and open conversation and assess the Company's DEI strengths and weaknesses. With a strong DEI foundation, our Council engages with and listens to fellow employees to identify where we can be more inclusive across the organization and works with our DEI Director to create a framework and set of initiatives that can be leveraged to support our most marginalized populations. Our CEO and Chief Administrative and Information Officer ("CAIO") serve as the DEI Council Executive Sponsors and provide support from a top-down approach.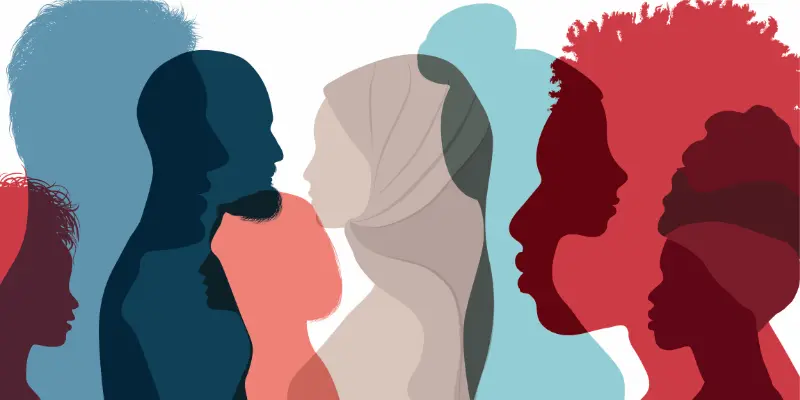 We CARE.
Create an inclusive environment by engaging diverse talent and influencing recruitment, development, advancement and retention
Articulate our DEI progress through proactive communications
Refine workplace equity and equality
Engage employees in DEI through education and awareness with an emphasis on a greater sense of belonging at DNOW

Celebrating DNOW Diversity in 2021
To promote DEI education and awareness, we held multiple programs throughout the year:
April: Embrace Diversity Month
May: Asian American Pacific Islander Heritage Month
June: Pride Month Coffee Chat
August: Employee Resource Group Coffee Chat
Sept-October: Hispanic Heritage Month Video and Panel Discussion
October: Disabilities Awareness Month – Invisible Abilities
November: Veteran's Day Panel Discussion (including our CEO)
To further our culture of understanding and awareness, we rolled out a company-wide DEI training course. In September 2021, we launched our DEI Foundations 101 training course with the objective of educating our employees on DEI principles and business benefits. This web-based training course was completed by 96% of DNOW employees by the end of 2021.
In addition, DNOW sought to promote greater empathy and awareness through our Courageous Conversations initiative and Monthly Awareness Topics, designed to focus on the diversity of our workforce. Courageous Conversations set the groundwork for creating a safe and comfortable environment for employees to have open, constructive conversations about their different life and work experiences. Our Monthly Awareness Topic events give employees an opportunity to celebrate and understand how life can play out differently for fellow employees based on their cultural differences and backgrounds. Each event closes with Calls to Action, which are ways in which all employees can start, stop or change behaviors in their daily lives at work, at home and in their communities that result in nurturing a culture of inclusion and belonging.
Focused on Sustainable Growth
For more information about workforce diversity and inclusion, download our annual sustainability report, outlining DNOW's environmental, social and governance (ESG) strategy and commitment to a wider focus on sustainability.