Flanges
DistributionNOW has a large stock inventory of flanges that allow two segments of pipe to be joined together or for valves to be connected to piping systems. Our flanges are from manufacturers that are approved through our ISO 9001 certified quality program and may be casted, forged or cut from carbon steel, stainless steel, specialty alloy and fiberglass to cover almost any requirement.
Carbon Steel Flanges
We offer a full line of CS flanges from some of the best global manufacturers.
Standard Flanges
High Yield Flanges
API Flanges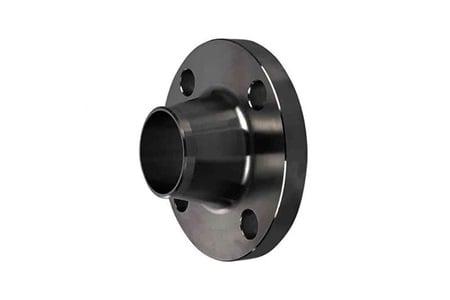 Specifications
| | |
| --- | --- |
| Standards / Material Grades | ASTM A/SA-106, A/SA-105 |
| Sizes | ¼ in. NPS – 24 in. NPS (larger sizes by request) |
| Types | Slip On, Blind, Threaded, Weld Neck, Socket Weld, Lap Joint |
Our Suppliers
AFGlobal
Bebitz India
Boltex
Coffer Flange
Flanges, Inc.
Flanschenwerk Bebitz GmbH
Forged Vessel Connections
Friedrich Geldbach
Galperti Group
Gulf Manufacturing
ULMA Forja
Weldbend
Stainless & Alloy Steel Flanges
Our forged austenitic stainless steel flanges are intended for low- or high-temperature general corrosive service.
Raised face and ring joint connections
Approved manufacturers
Extensive inventory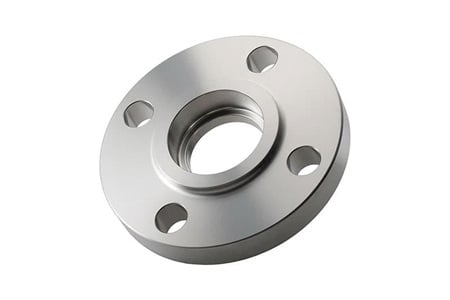 Specifications
| | |
| --- | --- |
| Standards / Material Grades | ASTM A182/SA182, ASME B16.5, B16.47 Series A & B, B16.48, F304/L, F316/L, F51/60 Duplex |
| Sizes | ½ in. NPS – 12 in. NPS |
| Pressure Ratings | ANSI Class 150, 300, 600, 900, 1500 |
| Types | Slip On, Blind, Threaded, Weld Neck, Socket Weld, Lap Joint |
Our Suppliers
Chandan Steel
Felix Technology
Flanschenwerk Bebitz GmbH
Maass Flange
Metalfar
ULMA Forja
Fiberglass & Composite Flanges
Our fiberglass flanges are ideal for highly corrosive gas and water applications:
Flow/Emulsion lines
Injection/Disposal lines
Group lines
Gas gathering & transport lines
De-watering lines
Water & frac water transfer lines
Tank battery & facility piping
Chemical process piping
CO₂ & H₂S service
Industrial wastewater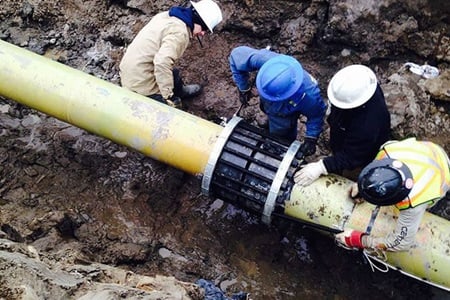 Specifications
Standards / Material Grades
ANSI B16.5, aromatic amine cured epoxy resin, cycloalphatic cured epoxy resin
Compression molded, contact molded, centrifugal cast, fabricated or filament wound
Sizes
Bonded: 2 in. – 42 in. (50 mm – 1066 mm)
Threaded: 2 in. – 14 in. (50 mm – 355 mm)
Pressure Rating
ANSI Class 150, 300, 600, 900, 1500, depending on product
Temperature Rating
Up to 225° F (106° C), depending on product
Types
Stub flanges, blind flanges, orifice flanges, flange rings, depending on product
Our Suppliers
NOV Fiber Glass Systems (Bondstrand™)
NOV Fiber Glass Systems (Centron®)
NOV Fiber Glass Systems (Red Thread™ HP)
NOV Fiber Glass Systems (STAR™)