Electrical Supplies and Products
Keep your business up and running with the best electrical supplies and products for your needs.
Are you looking for the best quality electrical supplies and products to help keep your business running? With a vast selection, including lighting, wiring, control systems and cable, there is something to meet any need. Contact us to learn more about finding the top options for electrical supplies from a leading electrical supplier of hazardous area, industrial and marine grade equipment.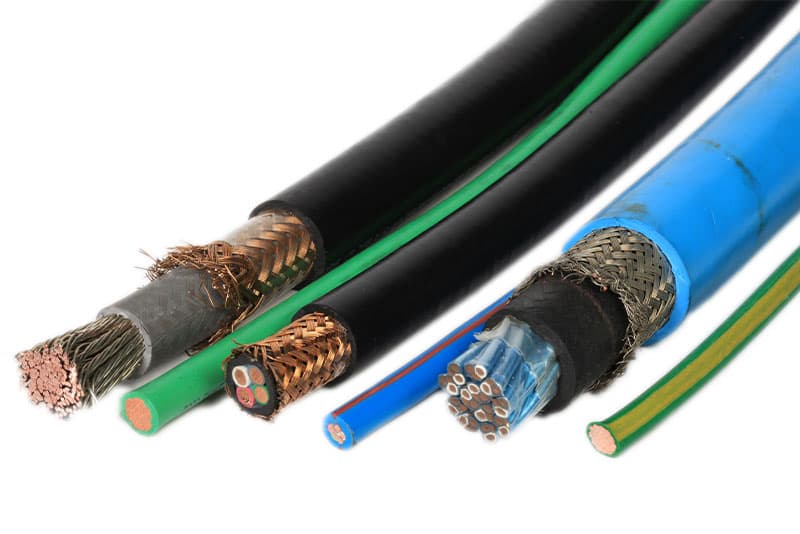 Capital project partner for all your electrical needs
DNOW is your electrical products distributor specializing in electrical solutions for various industries. We are committed to providing high-quality products and services that make it easy for you to complete your capital projects more quickly and cost-effectively. With decades of experience, we have the in-depth expertise to meet your needs.

Our extensive services and electrical supplies include transformers, switchgear, lighting, cable, solar components, and much more. In addition, our affiliated brand, MacLean International Group, offers comprehensive support services, including cable cutting and reeling, cable gland fitting, certified approved workshops, training and eCommerce. This ensures that customers are always provided with an optimal project solution.

When you partner with DNOW for your electrical needs, you can trust that you are getting the best quality products for your project—carefully tested and analyzed before being placed in the field or used in the construction of any capital project. Ensuring you have access to reliable and safe electrical products built to last.
DNOW leads the industry in capital energy projects, providing comprehensive project management, procurement, engineering and construction services. We help businesses save time and money with our extensive networks of vendors and offer supply chain opportunities to maximize efficiency. Our knowledgeable professionals are committed to quality control and customer service excellence, helping you find the best solutions for any electrical need.
Large inventory of products
We offer you access to an unrivaled inventory of electrical supplies, products and accessories from some of the top brands in the industry. From relay boxes to wire connectors, you can find all the components needed for any electrical project. Our comprehensive catalog features a wide range of products for every budget and our competitive pricing means you won't have to break the bank when shopping with DNOW.
Cable – our cable offerings include multiple cable management hubs that provide power and control to medium voltage, communications, and marine cable lines. All designed to IEEE, IEC, and marine specs CSA/UL/CE (CENELEC) standards.
Cable Assembly & Accessories – our products are top quality and have approvals from governing bodies like IEC and NEC, used extensively for power, control, lighting, and instrumentation cable applications.
Cable Tray and Support Systems – we offer cable trays, stainless steel cable ladder, and channel support systems. Our products provide a full range of fixings and accessories, including bends and risers. Our products have been tested and are suitable for use in the harshest environments.
Lighting – we offer lighting designed and built specifically for any lighting job, including those in hazardous or harsh environments. We supply a range of lighting products, including LED, HID, flood, fluorescent, incandescent, marine and emergency lighting. We have approvals from global safety organizations for both hazardous and non-hazardous areas.
Connectivity – we sell a variety of electrical connectors for classified zone areas, harsh areas, high amperage roughneck, and many other items.
Fiber optic assemblies and accessories – we carry specialty wire harnesses and accessories in multiple shell sizes and materials to service industrial, hazardous, and harsh environment land and offshore applications
Enclosures – We stock enclosures in various sizes and materials for use with sensors, switches, testing devices, circuit boards and more. Materials include galvanized steel, stainless steel, and fiberglass-reinforced plastic (NEMA, IEC) for hazardous and non-hazardous areas.
Industrial fittings – we carry a wide range of industrial conduit fittings, such as conduit bodies, unions, hubs, couplings and seals.
Control apparatus – We offer drives, manual and magnetic starters, panels, switching gear, spare parts and more.
Motors – We offer electric motors for various uses in oilfields, industrial settings, and hazardous areas. Our electric motors are explosion-proof and can operate in fractional horsepower applications.
Specialty items – We offer a wide range of electrical instrumentation, wireless systems, alarms, and surveillance products (CCTV, transit systems). Our products perform for demanding industrial, oil fields and harsh environment applications.
Electrical accessories – We carry lugs, connectors, grounding, cable tie wraps, labeling materials, tapes, terminals, adhesives, fasteners, and more. You can quickly and reliably connect, label, and secure your electrical wiring with our products.
Our services
We are a full-line electrical distributor, serving customers in many markets.
We take pride in providing exceptional service to you. With locations across the country and a team of knowledgeable technical advisors and specialists ready to assist, you can rely on DNOW for reliable support and advice as you shop for the electrical materials your project needs. From engineering services to quick delivery, we are here to help ensure your job is completed on time and within budget. Our service offerings include:
Cable management
Cable cutting and reeling
Cable gland assembly
Connector assembly (hazardous and non-hazardous)
Panel assembly
Account management
Global product delivery
Product application design
Global Certifications
DNV
IEC
IEEE
ABS
CSA
NEK
ULC
ETL
BV
UL
GL
ASNZ
BS
LR
ATEX Ex
NEMA
CE
MIL-DTL
GOST-R
JIS C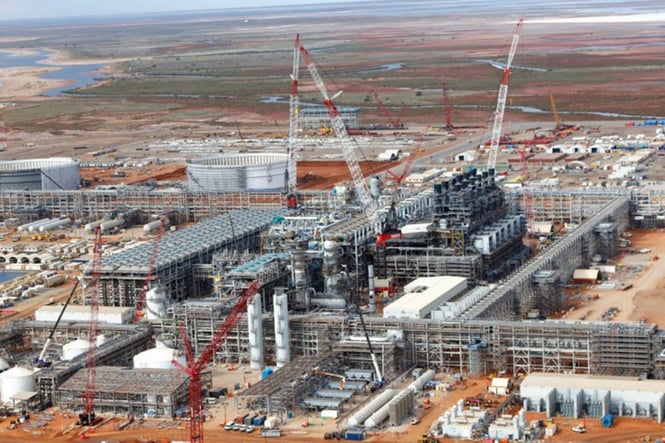 A long history of supplying electrical supplies worldwide
When it comes to electrical supplies and equipment, it's essential to work with an electrical supply store with a long history of supplying electrical and cabling solutions worldwide. We have been a leader in electrical product supply for more than 40 years. Dedicated to offering superior service, we have grown significantly over the years and now offer an even broader selection of products and services worldwide. With experts in the field ready to advise you and a commitment to providing high-quality supplies and components for any project, let DNOW help your business stay running smoothly with our top electrical supplies and products.
View our available resources
We offer a convenient and comprehensive range of resources to make it easy to find the products and components you need. Our knowledgeable representatives are also available to provide expert advice that suits your unique project needs - so you can be sure that you have the right components for the job. With our full suite of electrical supplies and products, you can trust us to keep your business running smoothly.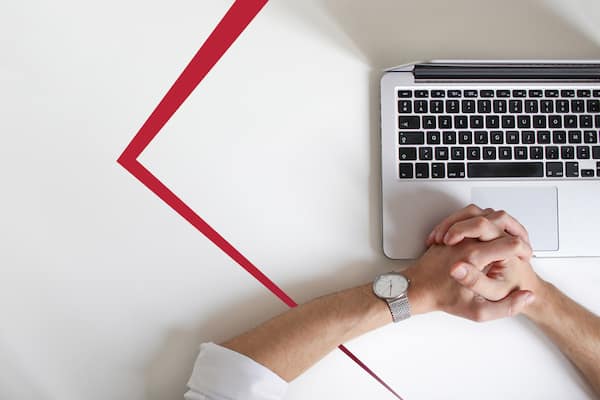 A selection of supplier and manufacturer partnerships
3M
Abacus Lighting
Abacus Lighting
ABB Group
ABB Group (Baldor Electric Co.)
ABB Group (Thomas & Betts)
Abtech Ltd.
Adalet
Aluminium Lighting Co.
AmeriMex Motor & Controls
Amphenol Aerospace
Amphenol Corp.
Amphenol Corp. (Pyle National)
Amphenol Fiber Systems Int'l
Arrow Engine Co.
Atexor Oy
Atkore International (Unistrut®)
Aura Light Int'l
AZZ Inc. (Rig-A-Lite)
BAND-IT
BARTEC Group
BEI Lighting
Belcom Cables
Brook Crompton
BTC Iberica
Caledonian Cables
Cavotec
CCG Cable Terminations
CEAG Ltd.
Cembre Inc.
Chromalox
CMP Products
Coleman Cable
Cortem Group
Critchley Electrical Products
Daewon Cable
Dekoron Wire & Cable
Delta Controls
Dialight
Ducab
Eaton (Cooper Industries)
Eaton (Crouse-Hinds)
Eaton (MEDC)
Eaton (MTL)
Eaton (Pauluhn™)
Electro Wire
Elektron Technology
Emerson
Emerson (Appleton™)
Emerson (Daniel™)
Emerson (Rosemount™)
EnduraliteLED
Ericson Manufacturing
Federal Signal
GE (Bently Nevada)
GE (MDS™)
GE Industrial Solutions
GE Lighting
Glamox (Aqua Signal)
GM Poles
Habia Cable
Hager (Tehalit)
Hawke Transit System
HellermannTyton
HELUKABEL
HERNIS Scan Systems
Hubbell (BURNDY)
Hubbell (Chalmit Lighting)
Hubbell (GAI-TRONICS)
Hubbell (Hawke International)
Hubbell (Killark®)
Hubbell (Victor Lighting)
ILSCO
INDO Lighting
Johnson Controls
Korvest Ltd.
LED Roadway Lighting
Legrand
Leviton Manufacturing
Low Carbon Lighting
LS Cable & System
Mallatite
Marathon Electric
MCT Brattberg
MELTRIC Corp.
Mennekes Electrical Products
Metrix Instrument
Motion Industries
Nexans
NOV Ross Hill™ Controls
Øglænd System
OrangeTek
Orga BV
OSRAM SYLVANIA
Panduit
Pelican Products
Penn-Union
Pepperl+Fuchs
Philips Lighting
Phoenix Contact
Prysmian Group
Prysmian Group (Draka)
Prysmian Group (General Cable®)
Puffer-Sweiven
R. STAHL
Raxton
Raytec Ltd.
Rittal
ROSE Systemtechnik GmbH
Roxtec
RSCC Wire and Cable
RSCC Wire and Cable (Exane®)
Schneider Electric
Schneider Electric (Square D)
Schréder
Siemens
Snelson Oilfield Lighting
Southwire Co.
Swagelok
TE Connectivity (Raychem)
TELE-FONIKA Kable
Thermon
Thermon (Cata-Dyne™)
Thorn Lighting
TRT Lighting
Unico, LLC
Üntel Kablolari
Valmont Stainton
Vantrunk
WEG
Weidmüller Interface GmbH
Wolf Safety Lamp Co.