Electrical Supplies and Products
Premium Electrical Solutions for Every Need
In an ever-evolving digital world, the need for dependable electrical supplies is paramount. DNOW stands at the forefront as a leading name in electrical equipment. We are your ultimate electrical equipment supplier, guaranteeing that every electrical need is addressed accurately and professionally. From commercial establishments to hazardous areas, DNOW's electrical supplies are designed to cater to a wide range of demands.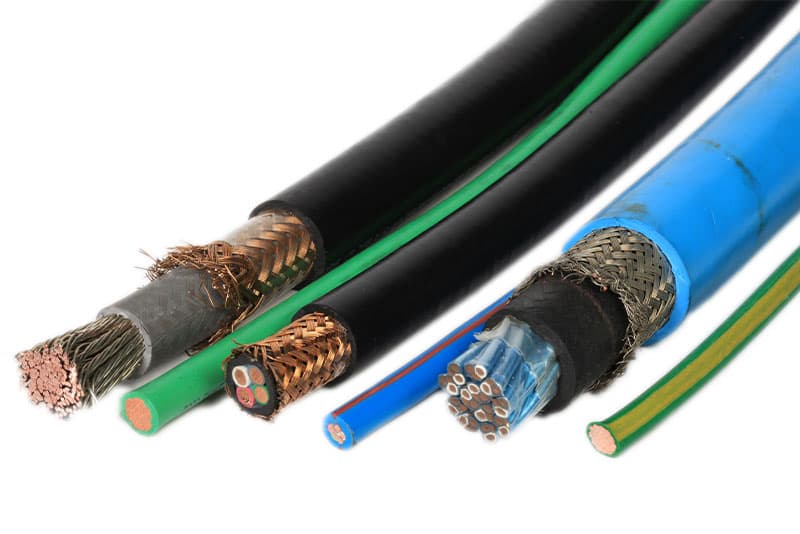 Capital Project Partner for All Your Electrical Needs
Embarking on a large-scale capital project and need to source top-tier electrical equipment and materials? This video is tailor-made for project managers like you. Dive in and discover why DNOW stands as the premier partner for all your electrical necessities. Excelling in the realm of capital energy projects, DNOW delivers a blend of meticulous project management, precise procurement, seasoned engineering and robust construction services. Our expansive vendor networks help businesses curtail both time and costs. Moreover, we unveil supply chain avenues designed for peak efficiency. With a team of seasoned professionals at the helm, we are staunchly committed to quality control and unparalleled customer service.
A Glimpse of Our Inventory
DNOW takes pride in its extensive collection of top-tier electrical products. Whether initiating a new venture or upgrading an existing one, we have you covered. Explore our product range:
Cable: Multiple cable management hubs that provide power and control to medium voltage, communications and marine cable lines.
Cable Assembly and Accessories: Comprehensive solutions for power, control, lighting and instrumentation cable applications.
Cable Tray and Support Systems: Structured and efficient cable management.
Lighting: Designed and built specifically for any lighting job, including those in hazardous or harsh environments.
Connectivity: Electrical connectors for classified zone areas, harsh areas, high amperage roughneck and many other items.
Fiber Optic Assemblies and Accessories: Specialty wire harnesses and accessories for high-speed data transmission.
Enclosures: Protecting your valuable electrical assets for hazardous and non-hazardous areas.
Industrial Fittings: Sturdy fittings, such as conduit bodies, unions, hubs, couplings and seals, tailored for diverse industrial applications.
Control Apparatus: Tools that drive manual and magnetic starters, panels, switching gear, spare parts and more, crafted for exact control.
Motors: Electric motors for various uses in oilfields, industrial settings and hazardous areas.
Specialty Items: electrical instrumentation, wireless systems, alarms, and surveillance products (CCTV, transit systems). Our products perform for demanding industrial, oil fields and harsh environment applications.
Electrical Accessories: Lugs, connectors, grounding, cable tie wraps, labeling materials, tapes, terminals, adhesives, fasteners and more to connect, label and secure your electrical wiring.
Our Exceptional Services:
DNOW isn't just about electrical products; we're a partner offering unparalleled services for the smooth execution of your projects:
Cable Management: Streamline and safeguard your cables.
Cable Cutting and Reeling: Custom lengths tailored to your requirements.
Cable Gland Assembly: Precision fittings for diverse cables.
Connector Assembly (Hazardous and Non-hazardous): Safety-first connections.
Panel Assembly: Customized solutions for each venture.
Account Management: Dedicated attention for smooth operations.
Global Product Delivery: Bringing desired products right to your location.
Product Application Design: Innovative designs for unique needs.
Global Certifications
DNV
IEC
IEEE
ABS
CSA
NEK
ULC
ETL
BV
UL
GL
ASNZ
BS
LR
ATEX Ex
NEMA
CE
MIL-DTL
GOST-R
JIS C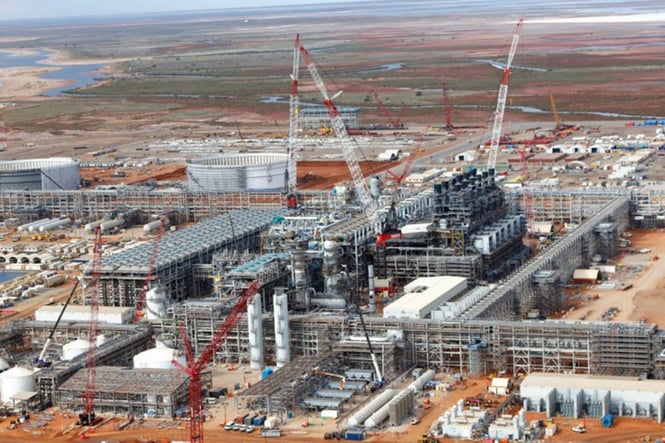 Our Legacy in Electrical Supply
For over 40 years, DNOW has been a trusted electrical products distributor known for quality, innovation and client satisfaction. Our extensive inventory features premium brands, guaranteeing value with every purchase. Our collaboration with MacLean International Group enriches our offerings, providing specialized services such as cable cutting, reeling and gland fitting. Coupled with certified workshops, comprehensive training and a customer-focused eCommerce platform, we're committed to delivering optimal project solutions.
Empower Your Decisions with DNOW Resources
Navigate the complexities of your projects with ease. DNOW is proud to offer a curated range of resources designed to address your unique needs. Whether you're searching for industry insights, product details or user guides, we've gathered it all in one place. Let DNOW be your companion in ensuring you're always well-equipped and well-informed.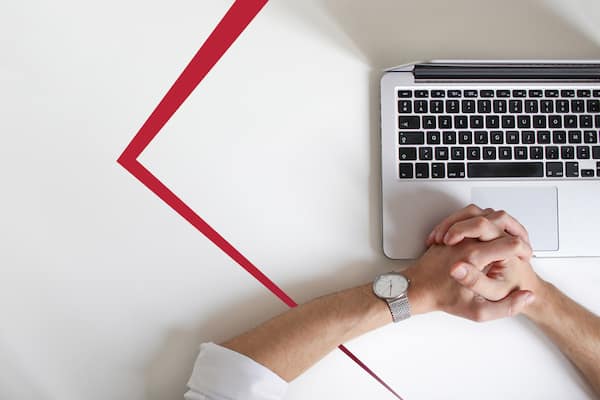 A Selection of Supplier and Manufacturer Partnerships
3M
Abacus Lighting
Abacus Lighting
ABB Group
ABB Group (Baldor Electric Co.)
ABB Group (Thomas & Betts)
Abtech Ltd.
Adalet
Aluminium Lighting Co.
AmeriMex Motor & Controls
Amphenol Aerospace
Amphenol Corp.
Amphenol Corp. (Pyle National)
Amphenol Fiber Systems Int'l
Arrow Engine Co.
Atexor Oy
Atkore International (Unistrut®)
Aura Light Int'l
AZZ Inc. (Rig-A-Lite)
BAND-IT
BARTEC Group
BEI Lighting
Belcom Cables
Brook Crompton
BTC Iberica
Caledonian Cables
Cavotec
CCG Cable Terminations
CEAG Ltd.
Cembre Inc.
Chromalox
CMP Products
Coleman Cable
Cortem Group
Critchley Electrical Products
Daewon Cable
Dekoron Wire & Cable
Delta Controls
Dialight
Ducab
Eaton (Cooper Industries)
Eaton (Crouse-Hinds)
Eaton (MEDC)
Eaton (MTL)
Eaton (Pauluhn™)
Electro Wire
Elektron Technology
Emerson
Emerson (Appleton™)
Emerson (Daniel™)
Emerson (Rosemount™)
EnduraliteLED
Ericson Manufacturing
Federal Signal
GE (Bently Nevada)
GE (MDS™)
GE Industrial Solutions
GE Lighting
Glamox (Aqua Signal)
GM Poles
Habia Cable
Hager (Tehalit)
Hawke Transit System
HellermannTyton
HELUKABEL
HERNIS Scan Systems
Hubbell (BURNDY)
Hubbell (Chalmit Lighting)
Hubbell (GAI-TRONICS)
Hubbell (Hawke International)
Hubbell (Killark®)
Hubbell (Victor Lighting)
ILSCO
INDO Lighting
Johnson Controls
Korvest Ltd.
LED Roadway Lighting
Legrand
Leviton Manufacturing
Low Carbon Lighting
LS Cable & System
Mallatite
Marathon Electric
MCT Brattberg
MELTRIC Corp.
Mennekes Electrical Products
Metrix Instrument
Motion Industries
Nexans
NOV Ross Hill™ Controls
Øglænd System
OrangeTek
Orga BV
OSRAM SYLVANIA
Panduit
Pelican Products
Penn-Union
Pepperl+Fuchs
Philips Lighting
Phoenix Contact
Prysmian Group
Prysmian Group (Draka)
Prysmian Group (General Cable®)
Puffer-Sweiven
R. STAHL
Raxton
Raytec Ltd.
Rittal
ROSE Systemtechnik GmbH
Roxtec
RSCC Wire and Cable
RSCC Wire and Cable (Exane®)
Schneider Electric
Schneider Electric (Square D)
Schréder
Siemens
Snelson Oilfield Lighting
Southwire Co.
Swagelok
TE Connectivity (Raychem)
TELE-FONIKA Kable
Thermon
Thermon (Cata-Dyne™)
Thorn Lighting
TRT Lighting
Unico, LLC
Üntel Kablolari
Valmont Stainton
Vantrunk
WEG
Weidmüller Interface GmbH
Wolf Safety Lamp Co.
---
Need Assistance with Electrical Supplies?