Power Service
Power Service is your one-stop source for rotating and process equipment engineering, design, installation, fabrication, distribution and service. We have delivered high-quality solutions to complex industrial interests for more than six decades. We take pride in our ability to provide in-house designing, engineering, and fabricating services that meet each client's specific needs. Our dedicated and experienced professionals find innovative solutions to even the most complex problems. If you are looking for a reliable partner with the experience and expertise to help you solve your tank batteries and production facilities needs, please contact us today.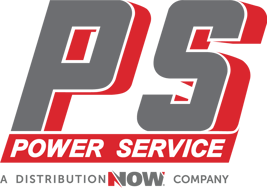 About Power Service
Power Service (a DistributionNOW company) has been providing quality rotating and process equipment products and services since 1954. We continue to be your ONE STOP SOLUTION for all your rotating and process equipment needs. Power Service has been headquartered in Casper, Wyoming, since its inception as a distributor of industrial engines. Over time, we have evolved into an OEM parts distributor (supplying pumps, generator sets, air compressors and blowers), as well as a fabricator of custom Lease Automatic Custody Transfer (LACT) Units, Vapor Recovery Units (VRU), ASME Code Vessels, Water Production skids and more.
At Power Service, we provide comprehensive rotating and process equipment solutions to help you meet the specific demands of the Permian, Delaware, Eagle Ford, and other key North American basins as well as international customers. With our extensive product portfolio and service capabilities, our team of designers, engineers and fabricators can fulfill the needs of companies all over the world. Contact us today to learn more about our capabilities and see how we can help you achieve success.
In-house designing, engineering and fabricating
Power Service is part of DNOW's U.S. Process Solutions division. It leverages a total of 540,000 sq. ft. of fabrication and office facilities to provide our customers with a variety of process and production equipment for upstream and midstream oil and gas and the downstream refining sector, mining, water transfer and water disposal (SWD) markets. Our mission is to streamline equipment installation by providing skidded and housed packages that arrive on site ready for a minimal set-up. This reduces costly field work and saves time, allowing our clients to focus on their core operations.
You can save on construction supervision time, travel time for construction workers, the cost of "going to town for parts," and bad weather costs including lost time. We provide high-quality fabricated skids or buildings, constructed methodically in an indoor location with all materials close at hand. We will design packages for customers' approval or comply with customer-provided detailed specifications - all at a lower overall cost.
The variety of our experience in fabricated equipment includes:
Pumps mounted with motors on bases of all kinds
Air and gas blowers on bases driven by motors and engines, with and without controls
Complete skidded air system packages including compressors, receivers, dryers and piping
Water injection skids with various types of pumps, drivers and controls for various climates
Water filter skids with pumps, controls, vessels, buildings, etc. as required by the customer
Vacuum pump and blower packages designed for coal-bed methane recovery
Lease Automatic Custody Transfer (LACT) units for critical transfer of petroleum products
Browse Power Service products and services
There's no job too complicated for Power Service - whether you need custom water disposal/injection plants, chemical injection packages, LACT units, ASME vessels, two-phase or multiphase separators, or air compressor skids, we can deliver the right solution to fit your needs. Click on a product category below to learn more.
A selection of supplier & manufacturer partnerships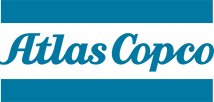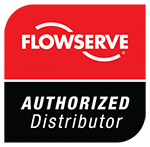 A quick view of our fabrication/repair facilities
The DistributionNOW U.S. Process Solutions group has 140,000 square feet of fabrication efficiency and capacity in Power Service Tomball TX to better serve our customers. Our fabrication facility is designed to complement our existing fabrication capacity in Casper, Wyoming. Giving us more than 500,000 sq. ft. of shop fabrication space for world-class welding, assembly, inspection, and painting. Our high-quality facilities include multiple fabrication bays that are optimized for workflow, a climate-controlled electrical shop, an isolated hydro-testing bay and a simple machining area. We also have large controlled warehouse space and extensive concrete and stabilized outdoor lay-down areas. Whether you need dual meter runs, cold weather packaging, integrated pipeline pumps or custom automation, we offer unlimited engineering solutions to support your custody transfer and measurement needs.
Certifications
ABSA
ASME "U" Stamp
CE
CSA
CWB
NB
NBCA "R" Stamp
UL
Power Service resources
We specialize in the manufacturing and sales of your process equipment needs. We have a wide range of brochures and data sheets on our products that can provide you with additional information on our technical capabilities. Visit our resource center or contact us today to learn more about how we can help you with your process equipment products needs.