Power Service
We are your one-stop source for rotating and process equipment engineering, design, installation, fabrication, distribution and service. For more than six decasdes, we have delivered high-quality solutions to complex industrial interests. We take pride in our ability to provide in-house designing, engineering, and fabricating services that meet each client's specific needs. Our dedicated and experienced professionals find innovative solutions to even the most complex problems. If you are looking for a reliable partner with the experience and expertise to help you solve your tank batteries and production facilities needs, please contact us today.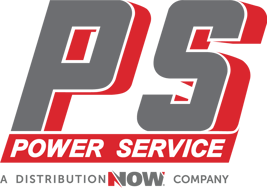 About Power Service
Power Service (a DistributionNOW company) has been providing quality rotating and process equipment products and services since 1954. We continue to be your ONE STOP SOLUTION for all your rotating and process equipment needs. Power Service has been headquartered in Casper, Wyoming, since its inception as a distributor of industrial engines. Over time, we have evolved into an OEM parts distributor (supplying pumps, generator sets, air compressors and blowers), as well as a fabricator of custom Lease Automatic Custody Transfer (LACT) Units, Vapor Recovery Units (VRU), ASME Code Vessels, Water Production skids and more.
At Power Service, we provide comprehensive rotating and process equipment solutions to help you meet the specific demands of the Permian, Delaware, Eagle Ford, and other key North American basins as well as international customers. With our extensive product portfolio and service capabilities, our team of designers, engineers and fabricators can fulfill the needs of companies all over the world. Contact us today to learn more about our capabilities and see how we can help you achieve success.
In-House Designing, Engineering & Fabricating
Power Service is part of DNOW's U.S. Process Solutions division. It leverages a total of 540,000 sq. ft. of fabrication and office facilities to provide our customers with a variety of process and production equipment for upstream and midstream oil and gas and the downstream refining sector, mining, water transfer and water disposal (SWD) markets.
Our large staff of factory-trained technicians can design process and production solutions tailored precisely to your specifications. With our team of mechanical, petroleum and application engineers – along with our draftsman and sales staff – we can provide you with a comprehensive solution for your needs.
Browse Power Service Products & Services
There's no job too complicated for Power Service - whether you need custom water disposal/injection plants, chemical injection packages, LACT units, ASME vessels, two-phase or multiphase separators, or air compressor skids, we can deliver the right solution to fit your needs. Click on a product category below to learn more.
A Selection of Supplier & Manufacturer Partnerships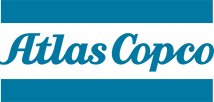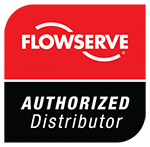 In-House Fabrication
We can design, engineer and fabricate your projects in-house from beginning to end. We have more than 500,000 sq. ft. of shop space for world-class welding, assembly, inspection and painting, and our design and drafting department has a combined 20 years of experience in process design/drafting, fabrication and ASME code analysis.
Certifications
ABSA
ASME "U" Stamp
CE
CSA
CWB
NB
NBCA "R" Stamp
UL
Power Service Resources
We specialize in the manufacturing and sales of rotating and process equipment. We have a wide range of brochures and data sheets on our products that can provide you with additional information on our technical capabilities. Visit our resource center or contact us today to learn more about how we can help you with your rotating and process equipment needs.