DNOW Safety Services
Respiratory Fit Testing and Safety Training
If you're looking for safety personnel to help support your shutdowns, turnarounds, safety equipment training, safety/permit duties and fit testing, look no further than DNOW. We're dedicated to providing our clients with the best possible service, and our safety personnel are second to none. With years of experience in the industry, our team will make sure your site is safe and compliant with all regulations. Contact us today to learn more about our safety personnel services.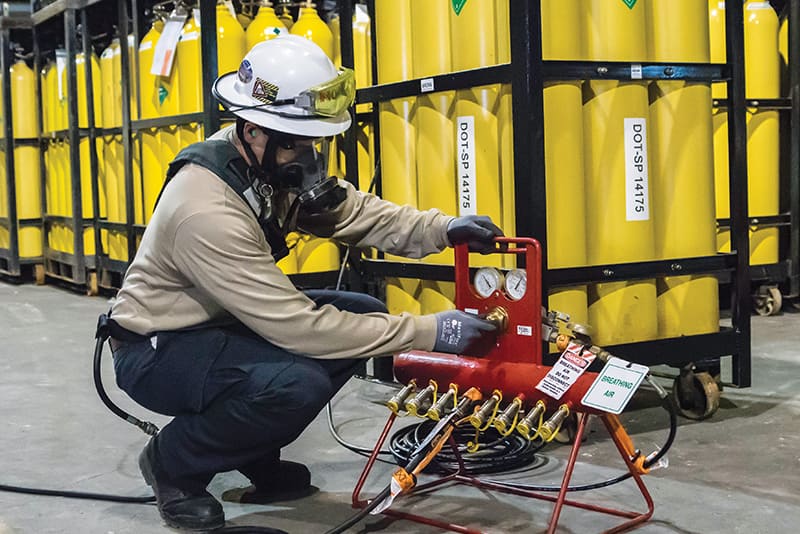 Safety Services and Solutions
Our carefully trained technicians and standard operating procedures ensure that our equipment meets manufacturer standards and customer expectations. Our technicians are trained to use the latest technologies and products to keep your equipment up-to-date with the manufacturer and regulatory standards. We follow standard operating procedures (SOPs) that are regularly checked to make sure we are meeting the highest level of performance. We use the job safety analysis (JSA) process to eliminate any tasks that could lead to safety incidents. We also use the best software in the industry to track assets and inspections. You can trust that we will provide reliable and dependable service every time, no matter where you are.
Let us take care of your safety staffing needs for your next project:
Safety personnel
PPE fit testing
Safety technicians
Emergency medical technicians (EMT)
Permit writers
Compressor & bottle watch
Safety equipment training