How DNOW Solutions Can Help You Succeed
If you're looking for ways to reduce customer costs, increase efficiency, and streamline your business, DistributionNOW offers a wide range of solutions. We are a leading provider of supply chain, product and technology solutions, offering a wide range of material management models, valve actuation and automation solutions and safety services. By combining technology, services and a simplified materials management model, we can help you take your business to the next level. Contact us today to learn more about what we can do for you.
Integrated Solutions for Your Industry
Don't struggle to manage your industry - let DNOW help. We offer product, supply chain, and digital and technology solutions you might need to help your business succeed. We will work with you to ensure you get what you need to reduce costs and be more efficient.
Digital Solutions and Technology
DNOW is committed to providing eCommerce, data, and supply chain efficiency, all powered by DigitalNOW, our expanding platform of digital solutions. Our portfolio of digital tools utilizes AI and machine learning algorithms, digital apps for mobile devices, IoT and much more.
Engineering, Design and Fabrication
DNOW and our affiliated brands offer custom-made products for many different industries. Everything is designed and engineered in-house to your specifications, including wellhead production equipment, vessel fabrication and process equipment business units.
Safety Services and Turnaround Support
DNOW Safety Services provides various products and services to keep your teams safe during shutdowns, outages, emergencies and everyday operations. We offer complete rental, inspection, maintenance, and repair services packages for safety equipment and PPE essentials.
Supply Chain and Materials Management
At DNOW, we have the resources and knowledge to help you improve your workflow, manage inventory and plan efficient operations. Our global network and variety of products give us the ability to meet your needs. Our procurement skills guarantee that you will get the best value for your money.
Valve Actuation and Automation
DNOW Total Valve Solutions (TVS) provides a one-stop valve actuation and automation solution to help you optimize uptime and availability while extending the life of your valves. Our three core capabilities—actuation, modification, and repair—allow us to provide you with a full range of valves services.
How DNOW Can Help Your Business Succeed
At DNOW, we understand that every business has its own unique needs. That's why we offer a range of flexible solutions that can be tailored to fit your specific requirements. We believe that by providing customized solutions, we can help you succeed. Our team of experts will work with you to identify the areas of your supply chain that need improvement and develop a plan to address those issues. Whether you need help with inventory management, eCommerce or supply chain efficiency, we have the expertise and experience to deliver results. With our flexible solutions, you can focus on your core business while we take care of the rest. Let us help you achieve success by providing the right solutions you need.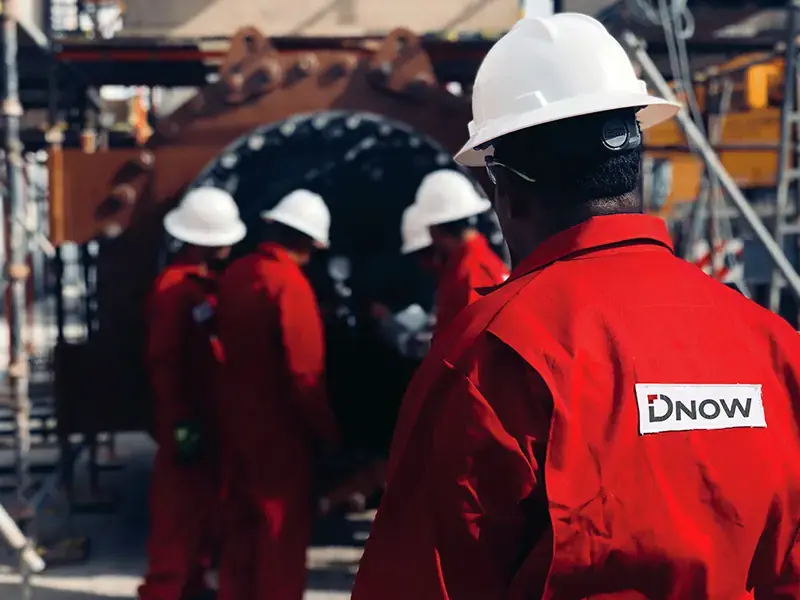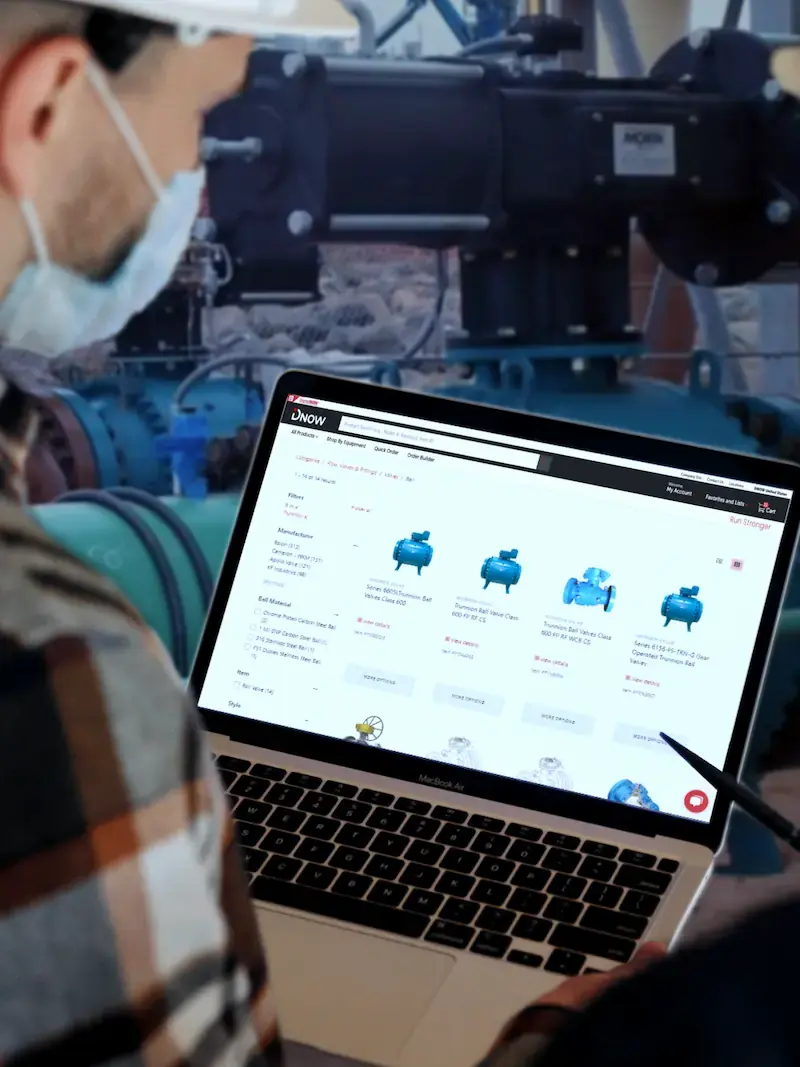 Benefits of DNOW's Solutions
At DNOW, we understand the importance of having an efficient supply chain. That's why we offer a wide range of supply chain solutions to help you optimize your operations and increase overall efficiency. Our team works closely with you to understand your unique needs and develop tailored solutions that meet your requirements. With our supply chain solutions, you can rest assured that you will receive the necessary materials to complete your projects faster and more effectively.
Through our growing DigitalNOW® platform, you can leverage world-class technology across eCommerce, data management and supply chain optimization applications to solve a wide array of complex operational and product-sourcing challenges to maximize your return on assets. We offer many features and capabilities, allowing you to quickly and easily access data, monitor inventory, and gain insights into your supply chain. By unlocking the benefits of DNOW, you can increase your efficiency and profitability by taking advantage of our products, supply chain and digital solutions.
One-Stop Shop for All Your Business Needs - DNOW
DNOW is a one-stop shop for all your business needs, providing top-notch products and services that help you achieve your goals. Our expertise in procurement and eCommerce, inventory management and supply chain optimization, and other areas makes us an ideal partner to help you streamline your operations and increase profitability. We have the resources and capabilities to provide customized solutions tailored to your needs. So why wait? Partner with DNOW today and see the difference for yourself!