Oil-Free Air Blowers
Air Solutions for Every Need
The sheer volume of choices can be daunting when you're in the market for a new blower. But worry not, for we have various options tailored to your specific needs. Through our Power Service affiliated brand, we don't just deliver blowers; we offer transformative air solutions designed to meet the unique needs of diverse sectors. From screw blowers and lobe blowers to high-speed turbo blowers and multistage blowers, our range spans both positive displacement and centrifugal technologies.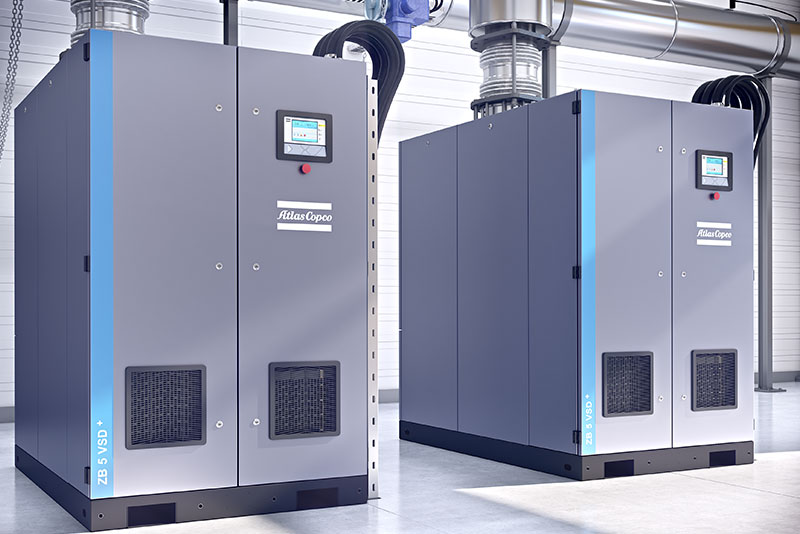 DNOW, under its renowned Power Service affiliated brand, is your partner for advanced oil-free air blowers. These aren't your run-of-the-mill air supply units. Our positive displacement blowers, available in lobe, screw and dry screw configurations, ensure a consistent delivery of clean, oil-free air. These blowers are more than just a product; they're a testament to our dedication to quality, efficiency and sustainability.
But why choose oil-free? The advantages are manifold:
Decreased Maintenance: Say goodbye to frequent checks and expensive maintenance routines typical of oil-lubricated blowers.
Increased Reliability: Our blowers promise extended uptime, ensuring that your processes never come to an unexpected halt.
Extended Service Life: Crafted with precision and durability in mind, expect a longer service life, reducing long-term expenses.
Conveying: Ensure smooth, efficient transportation of goods with a consistent air supply that prevents stagnation and enhances throughput.

Bagging: From food items to industrial components, our blowers enhance the bagging process, ensuring that products remain uncompromised.

Drying: Be it in food processing or industrial painting, achieve faster drying times with our efficient air supply.

Cooling: Perfect for applications that demand rapid cooling without contamination risks, like in food processing or electronics manufacturing.

Aeration: Enhance wastewater treatment processes, aquaculture and more with effective aeration, courtesy of our top-tier blowers.
Up to 24 psig
Up to 3,000 gpm
A selection of supplier and manufacturer partnerships