EcoVapor
EcoVapor (a DistributionNOW Company) is dedicated to helping you improve your environmental and financial sustainability with innovative emissions management technologies. We offer an ever-expanding suite of emissions management and biogas purification solutions for oil and gas and the growing renewable natural gas (RNG) markets.
Our game-changing technology helps eliminate routine flaring, minimize emissions, and purify natural gas streams to maximize the productivity of oil and gas facilities, midstream and saltwater disposal operations, biogas and landfill gas operations, while offering you a pathway to net-zero emissions.

EcoVapor Solutions for Operators in Oil & Gas and Biogas Sectors
Whether you are an oil and gas operator, run a saltwater disposal facility, produce biogas or run a landfill gas capture operation, you can use EcoVapor technology to eliminate routine flaring, reduce emissions and improve safety. We offer your company a pathway to zero net emissions using proven, reliable solutions for removing contaminants like oxygen and hydrogen sulfide. The byproducts of our solutions include only water vapor and other non-toxic waste that can be safely disposed of without any special permits.
Your investment in tank vapor capture and treatment will:
Deliver superior environmental and social performance
Eliminate routine flaring and venting
Reduce overall emissions
Increase profitability
Achieve cleaner, safer, more sustainable operations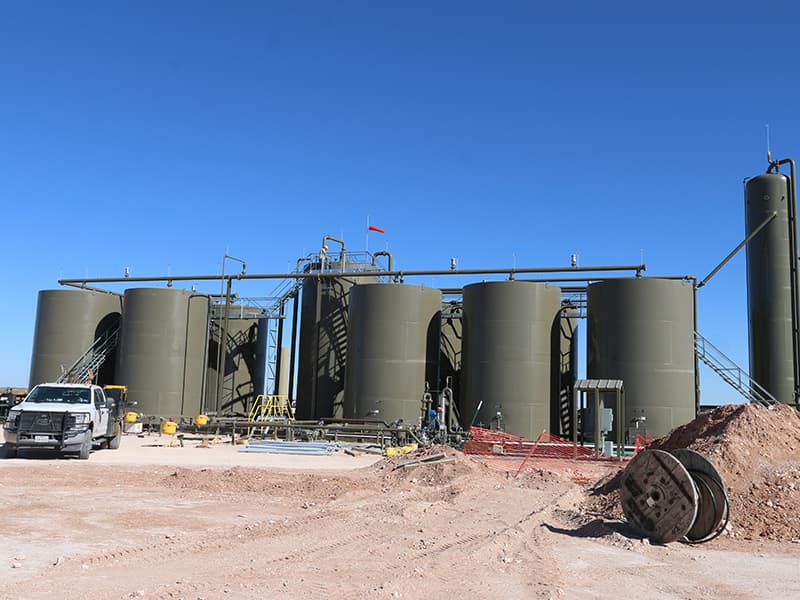 Oil and Gas Production
Eliminate Routine Flaring and Venting Emissions
Up to 60% of wellsite emissions occur downstream of the separator. These emissions come from storage tanks, truck loading operations, vapor recovery towers, flares, and combustors. Flaring and venting of contaminated tank vapor wastes a valuable resource, erodes profits and generates harmful emissions.
Let EcoVapor help you achieve your environmental performance goals without sacrificing economic results.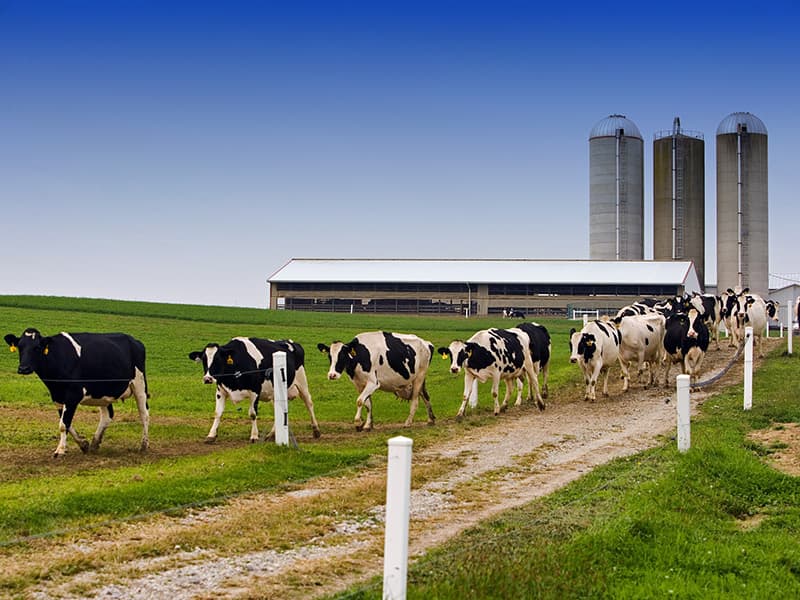 Renewable Natural Gas (RNG)
Remove Contaminants to Sell High-Value Methane
The composition of biogas varies widely, but typically includes methane, carbon dioxide, hydrogen sulfide (H2S), water vapor and often oxygen. Hydrogen sulfide and oxygen together corrode gas pipelines and equipment, so biogas must be purified to meet pipeline specifications and be sold as renewable natural gas.
Let EcoVapor treat your biogas for H2S, oxygen and water, so that your produced gas can be sold as high-value RNG.
EcoVapor's Complete Lineup of Environmental Performance Solutions
Substantially reduce the carbon footprint of your operation – at a profit.
EcoVapor offers a complete lineup of environmental performance solutions to help you achieve net-zero emissions. Our environmental performance solutions help you eliminate routine tank battery flaring and reduce tank battery emissions by capturing 100% of all tank vapors and purifying gas of contaminants, so BTU-rich vapors meet pipeline specifications and can be sold instead of wasted.
ZerO2™
Eliminate Flaring and Venting
The ZerO2 vapor recovery system is our proven, technology-based, life-of-well solution that eliminates oxygen from tank vapor gas from multiple sources – oil storage tanks, produced water storage tanks and truck loadouts – allowing you to sell the valuable high-BTU gas instead of flaring it.
Directly capture 100% of BTU-rich tank vapor
Eliminate routine flaring and generate more revenue
Achieve the highest level of emissions reduction: approximately 16,000 MT CO2e captured per unit each year at capacity (E300 model)
Actively manage tank battery pressures and mitigate ignition risks
Recover system costs within 1 year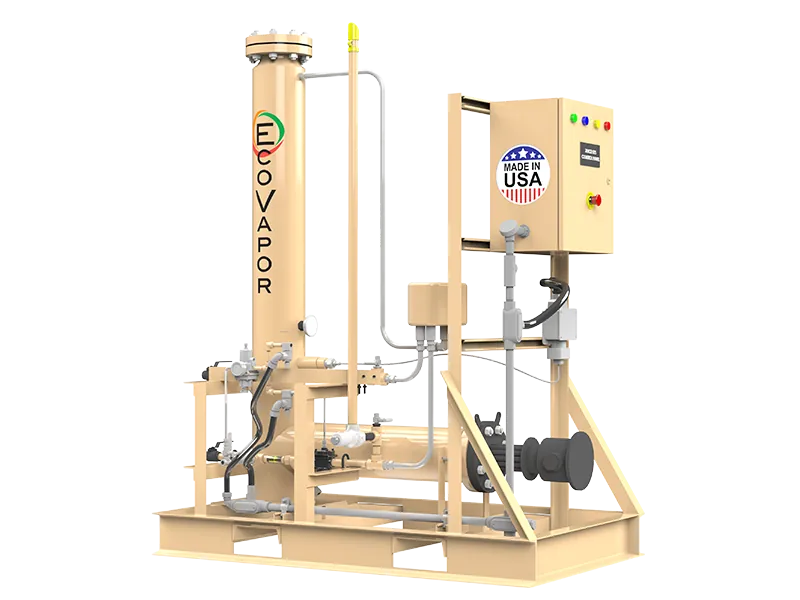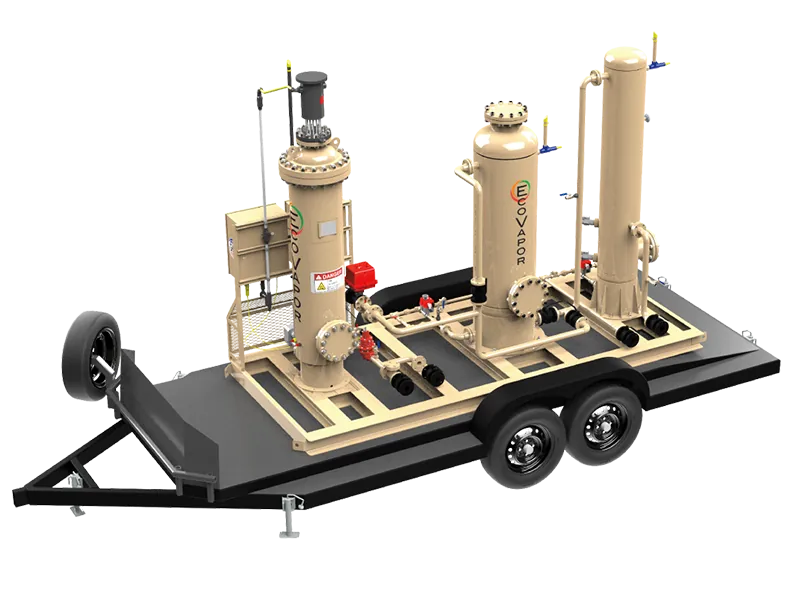 MobileZerO™
Portable Flaring and Emissions Control
EcoVapor's MobileZerO is a trailer-mounted mobile gas treating solution that helps you eliminate flaring and emissions associated with routine oilfield operations like tank cleaning, well testing and treating low-pressure vapor during flowback. The MobileZerO trailer unit is equipped with a ZerO2™ E300 oxygen treating unit, a Sulfur Sentinel™ H2S removal unit and a two-phase scrubber.
Eliminate flaring and venting during common oilfield operations
Mobilize and de-mobilize quickly with only four piping connections and 480V power connection by electrician
Help maintain net-zero emissions status 24/7
Convert a waste stream into revenue and improve site safety profiles
Sulfur Sentinel™
Treat Hydrogen Sulfide (H2S) Sour Gas
Sulfur Sentinel is a cost-effective and simple, all-on-one H2S treatment solution for purifying low volumes of sour gas at well sites. It uses a simple but highly effective dry iron oxide H2S scavenger to safely remove hydrogen sulfide from the gas stream, eliminating the complex equipment and scale inhibitors needed when using liquid chemicals.
Efficiently treat the specific H2S concentration in your vapor stream
Eliminate scaling from over-use of liquid scavengers
Replace complex liquid chemical equipment with a highly reliable and environmentally friendly solid media treatment solution
Dispose of the compact, non-toxic byproducts in a local landfill without needing special permits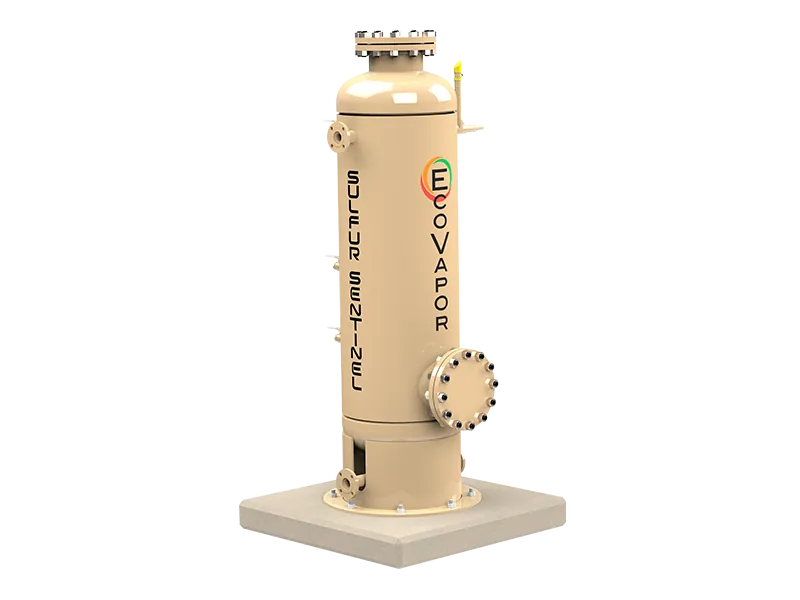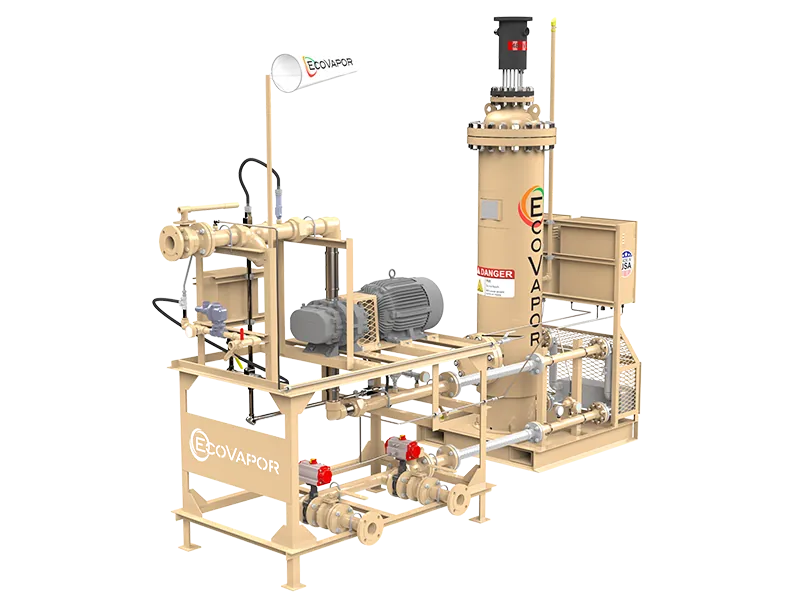 Tank Commander™
Actively Manage Tank Vapor and Pressure
The Tank Commander Vapor Management System (VMS) enables you to directly capture 100% of your tank vapor, while simultaneously eliminating tank venting emissions and maximizing the value of your oil and gas producing assets. As the most significant source of well site emissions, controlling tank battery emissions represents the greatest opportunity for making environmental performance gains.
Eliminate tank venting emissions with automatic, active tank pressure management
Capture 100% of the BTU-rich vapor from oil storage tanks, produced water storage tanks and truck loadouts
Improve safety by actively managing tank battery pressures
Scale down treating capacity as vapor volume decreases over the natural production lifespan
Emissions Scout™
Collect and Assess Site Emissions Data
EcoVapor's Emissions Scout is the key to understanding the emissions profile of your tank battery facilities. This diagnostic tool quantifies tank pressure, flared volume and gas quality, with the goal of assessing and developing an effective emissions reduction solution for your tank battery.
Continuously monitor and record facility emissions data, including variability and trends
Measure tank vapor oxygen content, tank pressures and gas volumes to the flare line
Gather information to design an effective vapor management solution and put out the tank flare
Manage environmental performance with hard emissions data