Carbon Management and Decarbonization
Empowering Operations with Sustainable Practices
DNOW is committed to supporting your efforts to minimize environmental impact and control the emission of methane and CO2 greenhouse gases (GHG) in your operations. We utilize our catalog of low-emissions products and custom production equipment packages to help you monitor and reduce your carbon footprint and meet your scope 1 GHG emissions targets.
Defining the Methane Emissions Problem
As the main component of natural gas, methane represents the 2nd biggest component of greenhouse gas (GHG) emissions from the petroleum and natural gas systems sector, especially in the Permian, Gulf Coast and Williston basins. Pneumatic controllers and actuators are one of the largest sources of methane emissions in oil & gas production, transmission and storage applications.
64.6 million
metric tons methane emissions (CO2e)
Reported 2022 in petroleum & natural gas sector (epa.gov)
These GHG emissions, measured by carbon dioxide equivalent (CO2e) volume, represent the potential effect for climate change. Operators understand that significantly reducing reported emissions is an important part of meeting company and government environmental targets. Not only that – wasted natural gas represents a considerable loss of a valuable energy resource and revenue for oil and gas operators.
EcoVapor Emissions Management Technologies
Revolutionize Emissions Management and Biogas Purification
EcoVapor, a DNOW Company, offers an ever-expanding suite of emissions management and biogas purification solutions for oil and gas and the growing renewable natural gas (RNG) markets. These game-changing technologies help eliminate routine flaring, minimize emissions, and purify natural gas streams to maximize the productivity of oil and gas facilities, midstream and saltwater disposal operations, biogas and landfill gas operations, while offering you a pathway to net-zero emissions.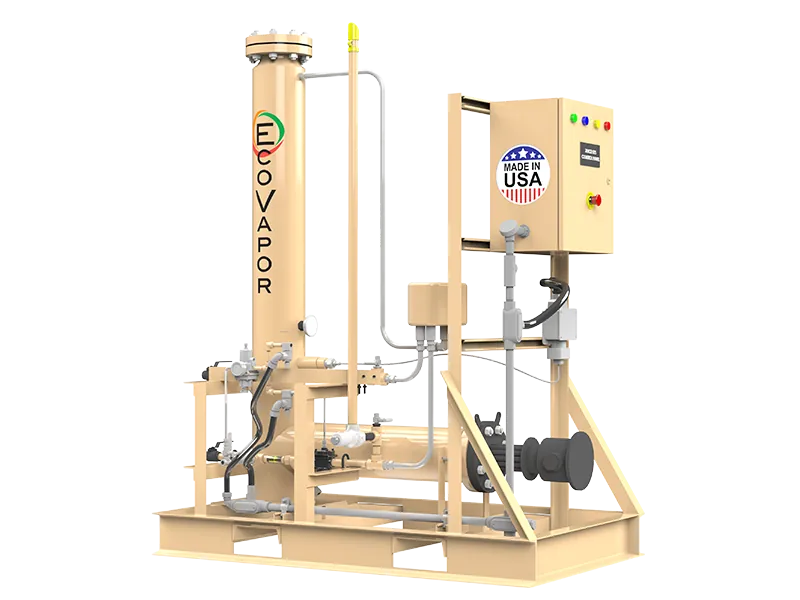 Instrument Air Compressor Skids
Cut Methane Emissions from Pneumatic Controllers and Actuators
DNOW Process Solutions experts work with you to determine your specific requirements, based on your equipment and your emissions goals. We size compressors appropriate for the pneumatic devices you have on site to completely eliminate fuel gas use, if possible.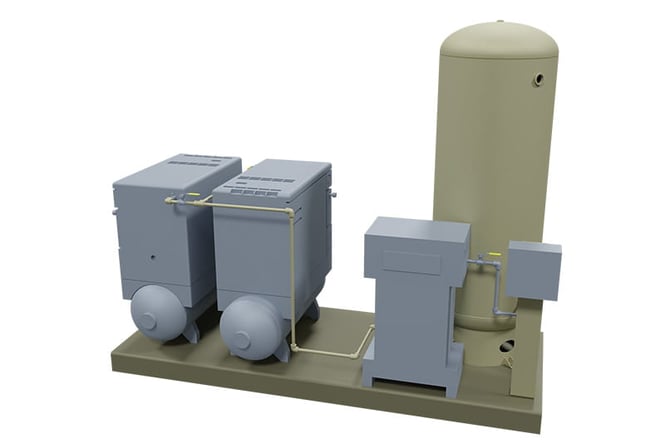 Vapor Recovery Units (VRUs)
Remove and Recover Carbon Vapors from Production Vessels
Our vapor recovery units enable operators to capture more than 95% of hydrocarbon emissions that accumulate in crude oil storage tanks at production sites. Recovered liquids are routed back to the tanks, while gases are extracted from the VRU and stored for sale as high-BTU natural gas fuel.
Low-Emissions Products
Reduce Scope 1 Direct Emissions With Our Low-E Products
In alignment with United Nations Sustainable Development Goals 12 (Responsible Consumption and Production) and 13 (Climate Action), DNOW offers a variety of low-emissions products to help you meet your carbon reduction goals:
Cast carbon steel ball valves, gate valves, globe valves and check valves
Cast stainless and alloy steel ball valves, gate valves, globe valves and check valves
Forged steel gate valves, globe valves and check valves
High-performance spiral wound gaskets
Sealless magnetic drive centrifugal pumps
Solar powered chemical and glycol pumps
Zero emissions process pumps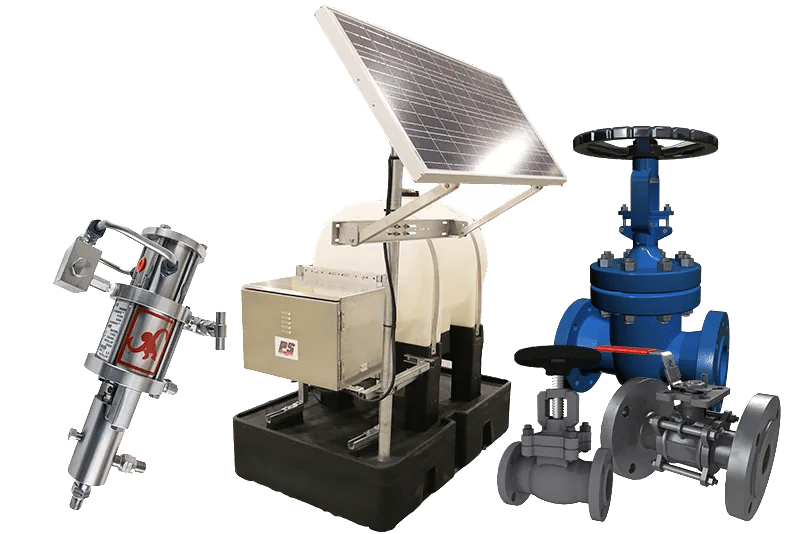 Sustainably Manufactured Products
Reduce Scope 3 Indirect Emissions Through Low Carbon Emission Manufacturing
DNOW also distributes product lines that provide further opportunities for mitigation of environmental impact. These products help you reduce GHG emissions sources resulting from manufacturing processes and transportation requirements:
API 5L steel pipe and flanges – produced from a high percentage of recycled steel scrap, utilizing efficient electric arc furnace (EAF) technology instead of traditional blast furnace processes
Forged steel and bolts - produced from recycled steel sources
Glass reinforced epoxy (GRE) piping systems – require less energy to manufacturer than steel pipe
Additional piping products manufactured in sustainable ways, using wind power, recycled water and wood pellet inputs
Domestically produced goods – require less energy for transportation to local customers