MacLean Electrical
MacLean Electrical is a leading, specialist stocking distributor and supplier of hazardous area and industrial electrical products, lighting and cable solutions serving the oil and gas, renewable energy, petrochemical, nuclear, marine & distillery industries worldwide.
Our tailored solutions, breadth and depth of product range, vast inventory held in our distribution centres, established relationships with world leading manufacturers and specialist knowledge, sets us apart in the market.

Your Vital Connection
When it comes to enhancing the supply chain, MacLean Electrical is the vital connection for your business. With over 40 years supply chain experience, we are an integral part of your supply chain delivering superior, cost effective solutions to customers from our bases throughout the UK, Europe, Australia and from our DistributionNOW parent company network in over 220 locations around the globe.
We develop supply chain solutions for our customers, allowing you to focus on your core business.
Knowledgeable Team with Years of Experience
Our dedicated and professional team with many years of industry experience, have a focus on supply, inventory investment and logistics to save our customers time in sourcing
Supply Chain Management Solutions
Our vast and long-standing relationships with product manufacturers, coupled with our teams' experienced product knowledge, helps reduce our customers administration time enabling them to focus on their core business.
Strategic Global Infrastructure and Inventory
Our extensive global network of distribution centres and logistics means we are positioned to continually stay ahead with the latest technologies, market trends and safety standards to continuously widen our products and services to our customers
Make MacLean Electrical your single source for all your hazardous area electrical needs. As a specialist provider of ATEX and IEC Ex hazardous area and marine electrical products, lighting systems, cable solutions and accessories, we hold vast inventory stocks across our bases throughout the UK, Europe and Australia and from our DNOW parent network in over 220 locations globally - which means we are always close to your project and always ready to deliver exactly what you need.
Hazardous Area, Industrial & Marine Lighting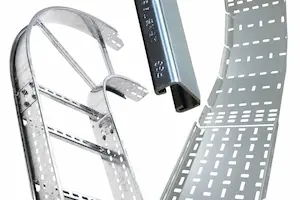 Cable Management / Supports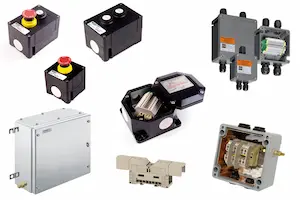 Hazardous Area Junction Boxes, Control Stations & Accessories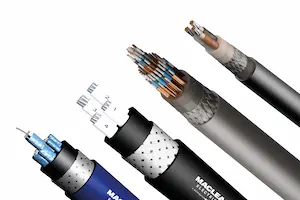 Power, Control & Instrumentation Cable - Offshore to BS6883/7917, NEK606 & IEEE1580 Type P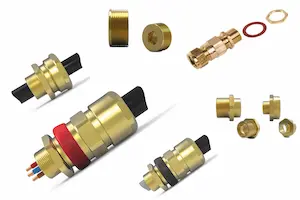 Cable Glands, Gland Accessories, Thread Converters & Stopping Plugs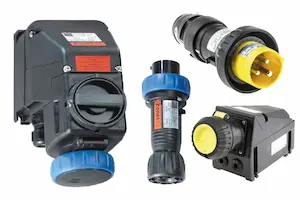 Hazardous Area Plugs & Sockets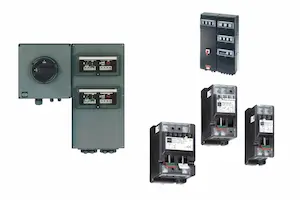 Hazardous Area Switchgear & Distribution Boards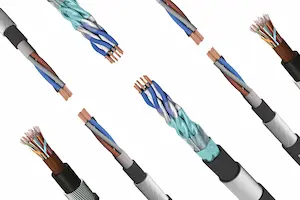 Power, Control, Instrumentation & Telephone Cable - Onshore to IEC, BS & AS/NZS standards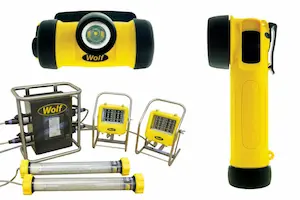 Handlamps, Torches, Temp Lighting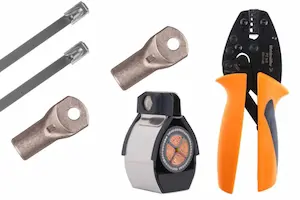 Cable Accessories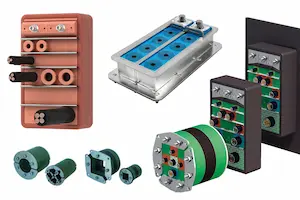 Cable Transit Systems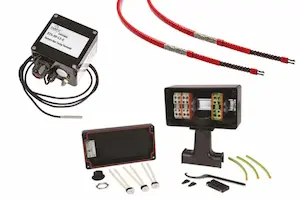 Heatrace Cable and Accessories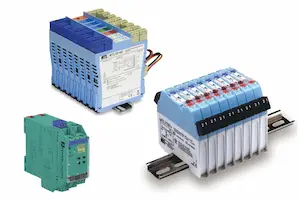 I.S. Barriers and Isolators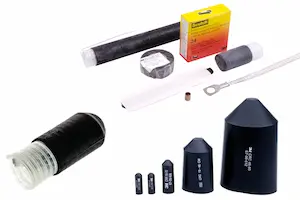 Cable Joints, Termination Kits and End Caps
Industrial Connectivity (AUS)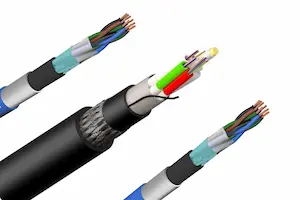 Fibre Optic, Telecoms & Thermocouple Cable
eCommerce
MacLean Electrical provides secure access to the products you need, when you need them from our global, trusted network of manufacturers. In stock and ready to ship, wherever you are, our online shop is FREE to set up and gives you access to our comprehensive inventory of hazardous area electrical products via our on-line portal. An established 360° platform, used extensively by EPCs and major Operators, MacLean Electrical can reduce your time, resource and administration involved in the purchasing process.

BENEFITS:
Technical resource (full product imagery & documents) – catalogues can be tailored to each customer requirements
Product availability
Product favourites
Customer specific pricing
B2B punch-out ready (ERP integration)
Full order history & analytics to review spend
Supply chain notifications
Full approval process to manage budgeting and spending control
Manage purchase order creation
Supply chain notifications
We have a vast service range which has been influenced by and developed specifically for the industries we serve.
Our high levels of service, experienced staff and competitive pricing combined with our commitment to hold stock has allowed us to secure a wide portfolio of high value Frame Agreement with blue chip Operators, Refineries, Drilling Contractors and Engineering Contractors.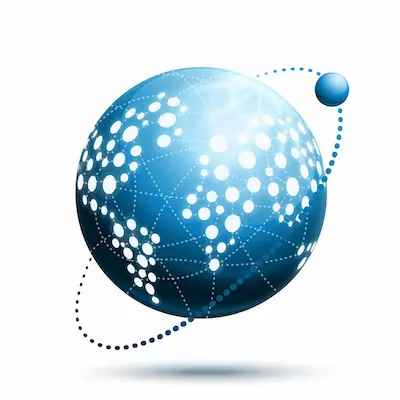 Contact Us
Utilising our resources across 6 continents, we serve the global capital projects market. As an independent project materials integrator we provide packaged supply of LV and MV Power, Instrumentation & Fibre Optic cable, cable supports, lighting systems & electrical bulk materials. With almost 50 years in the industry, our experience is vast & spans large scale global projects. Impartial supply provides you with access to an extensive range of products lines & brands from renowned manufacturers, ensuring technically and commercially sound solutions. Together with specialist teams across the business, we provide in-depth, expert, technical product & industry knowledge including full data & certification documentation from a dedicated team of controllers.
BENEFITS:
Technical resource (full product imagery & documents) – catalogues can be tailored to each customer requirements
Full material management – increasing procurement efficiency
Certification & documentation – ensuring client documents issued in line with project guidelines
Inspection & packing – full inspection prior to consolidation, packing & shipment
Logistics – proactive expediting & reporting & region-specific shipping & product documentation
International warehousing – consolidating material in strategic global project locations
E-commerce solution – established punch-out system with access to customer specific pricing, product spec, imagery & availability
Assembly – ATEX workshop with CNC machining for assembly & drilling of junction boxes & control stations
Technical support – technical support including in-house demo & training facilities
As a leading distribution company we operate a first class, well established system for sourcing and managing materials. Our materials management system is used to optimise the sourcing, purchasing and management of products whilst providing safe, secure, materials management facilities for customers worldwide.
By adopting a proactive approach to supply chain management, we utilise our long established relationships with trusted blue chip supply partners to provide high quality products and mitigate risk of product supply. With our large, global distribution facilities we provide a consistent and dependable base for our customers.
Our materials sourcing and management is operated and accredited under our Quality Management System.
All of our locations globally have extensive warehouse facilities, stocking vast inventory to provide you with access to IEC stock when you need it. Stringent warehouse control systems means we can ensure accurate inventory and deliver on time so you can be assured of full traceability of product.
Supported by certification and document control and inspection and packing teams we produce client document packages to suit individual project guidelines and ensure rigorous inspection of material prior to consolidation, packing and shipment.
MacLean Electrical ATEX Workshops are operated by experienced and highly trained personnel to customise hazardous area equipment. Full state of the art CNC machining capability provides assembly and modification of stainless steel and GRP Junction Boxes, Control Stations and Distribution Boards from class leading manufacturers including Hawke, Weidmuller, Stahl, Eaton-CEAG and Abtech.

With stock available from warehouse we can deliver an EXpress turnaround from specification to assembly, drilling/machining and engraving to inspection and certification to bespoke customer specifications.

Our workshop facilities first gained BASEEFA accreditation in 1986, and now operates under the SGS certification as well as the manufacturers guidelines. We can offer products certified to ATEX, IECEX or EAC to ensure the highest quality of product, service and technical competence – delivering quality you can rely upon.
We hold vast inventory of BS6883, BS7917 and NEK606 cable, within our wholly owned, modern, purpose-built facilities, which are all conveniently located to allow rapid access to main transport routes, whether road, rail, sea or air.
Cable is stocked on master reels and multiple pay-off/pay-on cable reeling machines have an extensive capacity that enables us to cut to customer specific call-off requirements.
Customer orders are protected in-house prior to collection or dispatch and reels are individually identified with customer specific labelling to ensure full traceability of product.
Cable from MacLean Electrical is bought direct from quality approved manufacturers and supplied with Manufacturers' electrical test certificates.
From LED replacement and capital works programmes to product suitability, technical advice and proposal assessments we deliver a comprehensive service providing cost effective lighting for new install or new design projects alongside innovative and energy efficient solutions to assist in meeting carbon reduction targets.
With an extensive network of partners worldwide, regular consignments shipping globally & a local delivery fleet, we offer a reliable logistics service across the UK & around the globe.
Our network of locations throughout Europe and around the world mitigate any risks associated with the UK leaving the EU.
We provide compliant export packing to suit individual client needs and project requirements. All export packing is done in house by our team to ISPM15 standard and all required packing documentation is available for all modes of transport. We also provide in house packing and documentation for dangerous goods for air and sea freight.
Our operating demo display area is used to facilitate training of personnel on installation and maintenance on a variety of hazardous area products and guidelines. The use of this facility is particularly useful for graduate trainees, product training and demonstrations. In addition, full onsite demonstrations and technical seminars can be provided as an added service to complement our product offering.
Document Control
MacLean Electrical's experienced & dedicated team of document controllers ensure timely provision of appropriate data & certification documentation as well as providing client document packages in line with project guidelines.
We have an established document management system and our team is experienced in handling the various document requirements generated from day to day MRO activities, Exports and International Project customers with whom we have a longstanding track record.
Our project document controllers produce project specific document trackers as a monitoring tool to ensure documents are issued and returned within agreed timescales. Documentation can be supplied in multi-language as required. Agreed documentation can be made available via our web portal and can be accessed electronically.
Expediting
Our ERP System has an Automatic Expediting Feature designed to measure our supplier's performance and provide a Proactive Reporting System to our customers.
On a weekly basis our system contacts suppliers obtain updated information on all outstanding purchase orders to allow slippages to be identified and followed up for progress status and improvement actions.
Expediting reports are tailored to suit the customer's requirements.
We have supplied our customers products, services and solutions that can effectively and efficiently be used in industrial segments.
The art of distilling may typically involve very few actual ingredients however when combined, heated, fermented, matured and decanted can produce an explosive environment. Together with flammable dust clouds this industry demands electrical equipment which will function efficiently, effectively and above all safely. Our extensive industrial and hazardous area experience ideally positions us to supply this industry with a full range of lighting, electrical products and cabling.
From mineral processing plants and underground mining to metal smelting and refining, MacLean Electrical's experience spans many decades.
We supply hazardous area electrical equipment designed to withstand the rigours of corrosive conditions and dust intense environments where high levels of ingress protection is required to ensure plant reliability is maintained.
Our product offering to the mining and metal refining sector includes stainless steel and GRP cable management systems, electrical enclosures, the very latest in LED lighting products and electrical cables to name a few.
Our products and technical support extends to switchgear, connectivity, data and automation technology used by all major integrators building switchboards and switch rooms for major mining operations and projects.
Discover products that deliver superior system availability, efficiency, and safety in addition to ensuring secure and reliable processing for your data.
With a long history of supplying to the Nuclear sector we are well positioned to assist in the role that it will undoubtedly play in the drive to reach net-zero emissions. Our involvement, working with developers, operators and associated contractors, extends across the full nuclear life-cycle from design and build through to operations and maintenance and ultimately decommissioning. Our strong technical knowledge, relationships with world leading manufacturers, breadth and depth of stockholding and understanding of documentation requirements equips us well to support this heavily regulated sector.
MacLean Electrical has an impressive history of supplying industrial and hazardous area electrical and cabling solutions to the oil and gas and petrochemical industries around the world with vast inventories held in our distribution and stocking centres around the world.

We fully understand the importance of offering products to withstand the rigours of this environment and meet or exceed the industry's stringent standards for innovative design, quality, reliability, safety and control of maintenance and replacement costs. An experienced and knowledgeable team assess and prepare bids, account manage contracts and long term supply agreements and expedite orders in addition to certification, documentation, inspection and packing ensuring products are delivered correctly, on time and within budget.

As key distributors for world leading manufacturers you can be assured that of access to the breadth and depth of product demanded within this industry. It is these relationships and constant review of the market that keeps us at the forefront of any new technologies which we can then recommend to our customer base.
The pharmaceutical industry not only demands electrical products suitable for use in hazardous areas but also within clean room environments. We supply the full range of electrical products from lighting and junction boxes to control stations and cabling to all the major pharmaceutical companies.
With a long history of hazardous area, we can supply product and application advice for these volatile atmospheres to best suit your project.
With a long history and excellent track record for available stock, prompt response and excellent customer service, we supply many of the major utility networks and operators. In a service critical industry we have the resource and product availability to ensure our response meets quick off the shelf turnaround and delivery requirements.
As a UVDB registered company you can be assured of the highest standards in the supply chain. Rigorous pre-qualification means that customer procurement decisions can be backed by detailed, up to date and relevant information about us as a supplier.
Supplying industrial and hazardous area products, we can provide technical and product selection advice combined with document control, inspection and packing prior to shipment.
An ever growing industry, the diverse renewable sector requires electrical products for hazardous and non hazardous areas.
With experience of supplying many of the UK offshore operators and established wind farms, we provide hazardous area & industrial dust lighting and electrical products to biomass, energy from waste, ports, warehousing and infrastructure as well as IP66/67 rated products for offshore wind farms and transformer platforms.
We understand not only the technical requirements of this sector but the importance of excellent service, available stock and prompt delivery in a price sensitive industry. Our experience and established relationships with leading manufacturers ensures we have the competitive advantage to meet these demands.
Accreditations & Certification
Our expertise doesn't stop there. Our extensive global network means we are ideally positioned to continually stay abreast of new technologies and related safety standards to widen our product and service offering and ensure our customers receive the very latest products to meet many different country specific certification standards all over the World.
EIC Member
Achilles
FPAL
Achilles UVDB
LRQA ISO9001:2015
LRQA ISO14001:2015
IEC
IECEx
ATEX
EAC
Key Distribution & Supplier Partnerships
We are proud to be reputable, established distributors & suppliers for these world leading and renowned brands. MacLean Electrical has built established working relationships with many world leading manufacturers around the world. This is a sample list of our key distribution partnerships and as specialists in products and supply chain management, we have access to many more.
3M
ABB Group (Thomas & Betts)
Abtech Ltd.
A N Wallis
Appleton
Aqua Signal
Atexor
ATX
Aura Light Int'l
B-Line (Eaton)
BAND-IT
Burndy
Bussman
Cablofil
CCG
CCI
Cembre Inc.
CMP Products
Critchley Electrical Products
Daewon Cable Co Ltd
Dialight
DOT Group
Eaton (B-Line)
Eaton (CEAG Ltd.)
Eaton (Crouse-Hinds)
Eaton (Funke + Huster)
Eaton (MEDC)
Eaton (MTL)
Ellis
Elpress
Furse
Gai-Tronics
Gerpaas
Glamox (Aqua Signal)
Hawke Transit System
HellermannTyton
Hubbell (Chalmit Lighting)
Hubbell (GAI-TRONICS)
Hubbell (Hawke International)
Hubbell (Victor Lighting)
Keystone Cable
Kopex
Legrand (Swifts)
LS Cable & System
LPI
MCT Brattberg
Nexans
Øglænd System
Orga
Panduit
Parker Hannefin
Pepperel & Fuchs
Peppers
Philips Lighting
Phoenix Contact
Prysmian Group (Draka)
Nvent (Raychem)
R. STAHL
Raxton
Raytec
Roxtec
RS
Schneider Electric
Swagelok
Tekom - Puk
Thomas & Betts
Unistrut
Vantrunk
Weidmüller
Wolf Safety Lamp Co.