Process Equipment Field Services
Your Ultimate Partner in Equipment Maintenance and Repair
A key element in our business model is providing that after-the-sale service. Six of our locations have full-service shops, offering in-shop and field service on the products we officially represent, along with all other brands.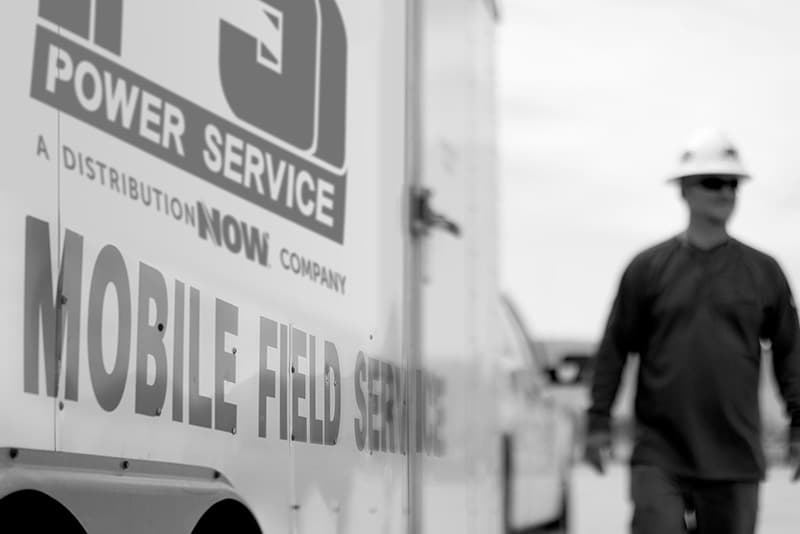 Elevate your operational efficiency with our state-of-the-art process equipment field services. Our core tenet is after-sales support, ensuring that your equipment's performance is optimized at every phase of its lifecycle. With six full-service shops spread strategically across various locations, we stand apart in providing exceptional in-shop and field services on the products we proudly represent as well as all other brands.
At the heart of our service model are our factory-trained and certified service technicians, equipped with the latest know-how to diagnose and repair your equipment with precision. Our continuous investment in our technicians' ongoing education and certification showcases our commitment to excellence. Plus, all our locations are backed by a comprehensive library of printed and electronic technical manuals. From intricate hand tools to advanced computer systems, our workshops are armed with all the tools essential for complex equipment repair.
Unit Sales: Get the best from the products we represent.
Installation/Fabrication: Seamlessly integrate new equipment into your operations.
Commissioning and Startup Support: Get off on the right foot with expert setup assistance.
Diagnostic and Troubleshooting: Identify and solve problems efficiently.
Warranty Repairs: Trust in our commitment to product longevity.
Parts and Repair Service for the Life of the Equipment: Maintain peak performance throughout your equipment's lifecycle.
Full Field or Shop Rebuild Capabilities: Whether it's pumps, seals or compression equipment, we've got you covered.
24/7/365 Factory-Trained and Certified Service Technicians: Always have an expert on call.
Comprehensive Technical Manuals: Available at all our locations, both printed and electronic.
Sophisticated Repair Tools: From hand tools to computers, we're equipped to handle it all.
7 Strategic Full-Service Locations
Over 40 Top-Tier Field and Shop Service Technicians
Uninterrupted 365/24/7 Access to Service Personnel
Mobile Equipment & Service Capabilities
All-encompassing field and Shop Rebuild Abilities for Pump, Mechanical Seals, Compression Equipment and more
State-of-the-Art Crane Trucks Available Across All Service Locations
Expertise in Commissioning & Startup Support
Diagnostics and Troubleshooting Services
A Robust Inventory boasting over $3M of On-Site Spare and OEM Parts
Note: Distribution and warranty of specific brands might vary based on location. Reach out to a Power Service representative to confirm these details for your area.
Our Commitment to After-Sales Service
At the heart of Power Service's business model lies an unwavering commitment to post-sale service quality. This commitment is not just a statement but is echoed through our extensive network of full-service locations. Each hub is equipped to offer field and shop repair, covering all major brands of rotating equipment, from pumps and seals to compressors.
For the manufacturers we proudly represent, our offerings span from unit sales and installation/fabrication to a comprehensive parts and repair service. This includes warranty repair that stretches across the entire lifespan of the equipment.
Equipped for Excellence
Our expertise isn't limited to our vast service range; it's deeply rooted in our dedication to ongoing technician education and certification. All our technicians are factory-trained and certified, specializing in the diagnosis and repair of equipment encompassing OEM pumps, compressors, blowers, generators, filters, seals and more.
Whether it's intricate hand tools or sophisticated computer systems, our workshops are always primed and ready to service and repair your complex equipment with unmatched precision.