About DNOW
DNOW is a premier global supplier in the energy and industrial sectors, offering solutions, products and specialized equipment packages. With a presence in over 20 countries, we've harnessed our expansive network and digital prowess to serve the global energy and industrial markets.
Our innovative DigitalNOW® platform empowers customers with cutting-edge technologies. Customers navigate intricate operational and supply chain hurdles by leveraging our digital solutions, eCommerce capabilities, and cloud-based mobile apps, optimizing their returns on assets.
Our vision
Aspiring to set the gold standard in Supply Chain Management, DNOW will be recognized as the market leader in Supply Chain Management through superior customer service by leveraging our exceptional workforce, sophisticated processes, trusted suppliers and cutting-edge technology.

Our Guiding Principles
Integrity
We hold ourselves to the highest ethical standards in all that we do.
Safety
We act with the highest priority on health and safety in our workplace and communities.
Teamwork
We collaborate with our suppliers, customers and one another to optimize the sum of all individual efforts while being active participants in the communities where we live and work.
Excellence
We are passionate about being the best in the industry, making our customers a priority one, and creating long-term value for our stakeholders.
Our Core Values
We care.
We act with compassion and honesty in all that we do. We respect one another, our customers, and our communities.
We do what it takes.
We approach every task with energy and passion to ensure the job is done correctly. We continuously challenge ourselves to provide our stakeholders with the highest level of service.
We are accountable.
We take pride in our work and are responsible for our actions and the outcomes produced.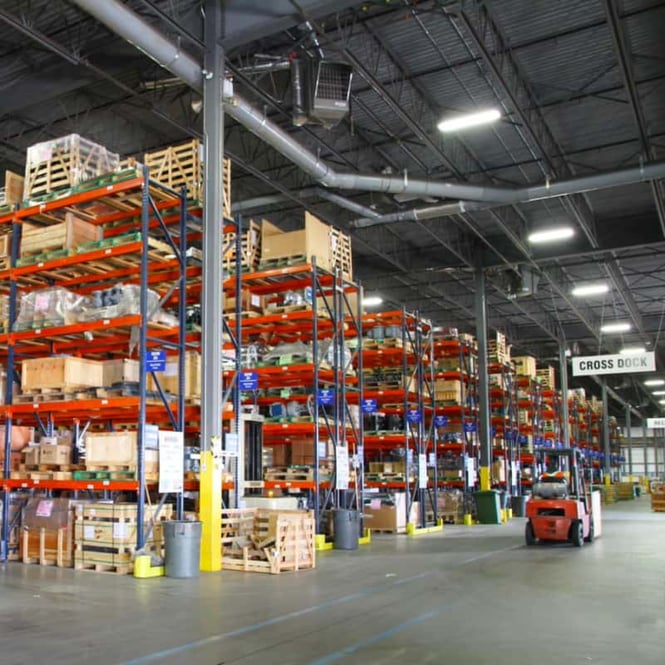 What We Offer
Global Product Range: From PVF components like pipes and valves to safety equipment, our offering is vast and tailored to meet sustainability goals, including solutions that support carbon and GHG emission reduction.

Innovative Solutions: Our DigitalNOW® platform and supply chain services address intricate operational challenges, bolstered with support from procurement and inventory management to field services.

Sector Expertise: Serving the diverse needs of the oil, gas, petroleum refining, chemical processing and power generation sectors across continents.
Our Legacy Timeline
DNOW has a legacy of 160 years and is headquartered in Houston, Texas.
We are proud to be one of the oldest businesses in our industry, with 160+ years of operation legacy, from humble beginnings to becoming one of the leading stocking distributors of energy and industrial products worldwide. We are committed to providing the best possible service to our customers. We offer various products and services, and we are always happy to help our customers find what they need. Let's take a look back at DNOW's rich history.
1862 - Oilwell oilfield equipment business established
1878 - Oilwell Supply formed
1894 - National Supply formed
1921 - Wilson Supply formed
1930 - Oilwell Supply is acquired by U.S. Steel
1958 - National Supply is acquired by Armco Steel
1987 - National Supply and Oilwell Supply merged to form National Oilwell
1991 - Wilson acquired Tyler Dawson
1993 - Wilson acquired Wallace Company
1995 - Continental Emsco Canada and Franklin Supply merged to form CE Franklin
1996 - National Oilwell, Inc.'s initial public offering (NOI)
1999 - Wilson acquired Continental Emsco Co.
2000 - Wilson acquired Texas Mill Supply
2001 - Wilson acquired Van Leeuwen Pipe and Tube Corp. and Mid-Valley Supply
2005 - National Oilwell and Varco Int'l merged to form National Oilwell Varco (NOV)
2012 - National Oilwell Varco acquired Wilson Supply and CE Franklin
2014 - The distribution segment spins off from NOV to form DistributionNOW (NOW Inc.)
Affiliated Brands
At DNOW, we pride ourselves on our diverse portfolio of affiliated brands, each contributing unique expertise and product offerings to enrich our comprehensive solutions. These brands have been carefully selected and integrated into the DNOW family, ensuring that we continually provide our customers with the highest quality products and services. Spanning a wide range of specialized areas within the energy and industrial sectors, our affiliated brands amplify our reach, capabilities and commitment to excellence. Together, we work cohesively to deliver unmatched value to our global clientele.
FAQs
DNOW is a leading global distributor of pipe, valves and fittings (PVF), MRO supplies, OEM products and engineered equipment packages to the energy and industrial markets. Additionally, our DigitalNOW® platform can help customers solve complex operational and product sourcing challenges by leveraging world-class technology across eCommerce, data management and supply chain optimization applications.
NOW Inc. ("NOW") is headquartered in Houston, Texas, and was incorporated in Delaware on November 22, 2013. On June 2, 2014, NOW stock began regular trading on the New York Stock Exchange under the "DNOW" ticker. We operate primarily under the DNOW brand.
No, it is not. DNOW is publicly owned by its own shareholders, just as NOV is. Each company is an independent, publicly-traded company with its own management team and Board of Directors.
No, it is not. Each company is an independent, publicly-traded company with its own management team and Board of Directors. We began regular trading on the New York Stock Exchange under the ticker symbol "DNOW" on June 2, 2014. We operate primarily under the DNOW brand.
This link leads to the machine-readable files (MRF) that are made available in response to the federal "Transparency in Coverage" Rule and includes negotiated service rates and out-of-network allowed amounts between health plans and healthcare providers. The machine-readable files are formatted to enable researchers, regulators and application developers to access and analyze data more easily.
For over 160 years, DNOW has been a leading provider of support to energy and industrial operations worldwide. We have provided a variety of products and services since 1862.