Air Compressors, Dryers & Blowers
Compressed & Durable Air Solutions
Are you in need of an industrial air compressor, air dryer or blower? Look no further than DistributionNOW. At DNOW, we provide clean, dry and oil-free air for all compressed air needs. When selecting a suitable air compressor, dryer or blower for your business, it is vital to consider the specific needs of your application. Plus, our team of experts is always available to answer any questions you may have about our products or services. So don't hesitate to contact us today.
We look forward to hearing from you soon!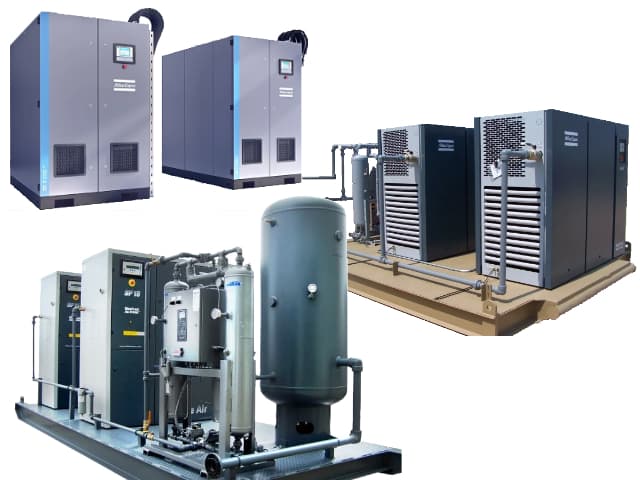 Browse Products & Services
If you're looking for compressed air equipment to help remove excess moisture and be energy-efficient, DNOW has options that suit any application. We have the perfect solution for your needs, from small, portable units to more extensive, industrial-sized machines. Our team of experts is ready to help you find the right solution for your application.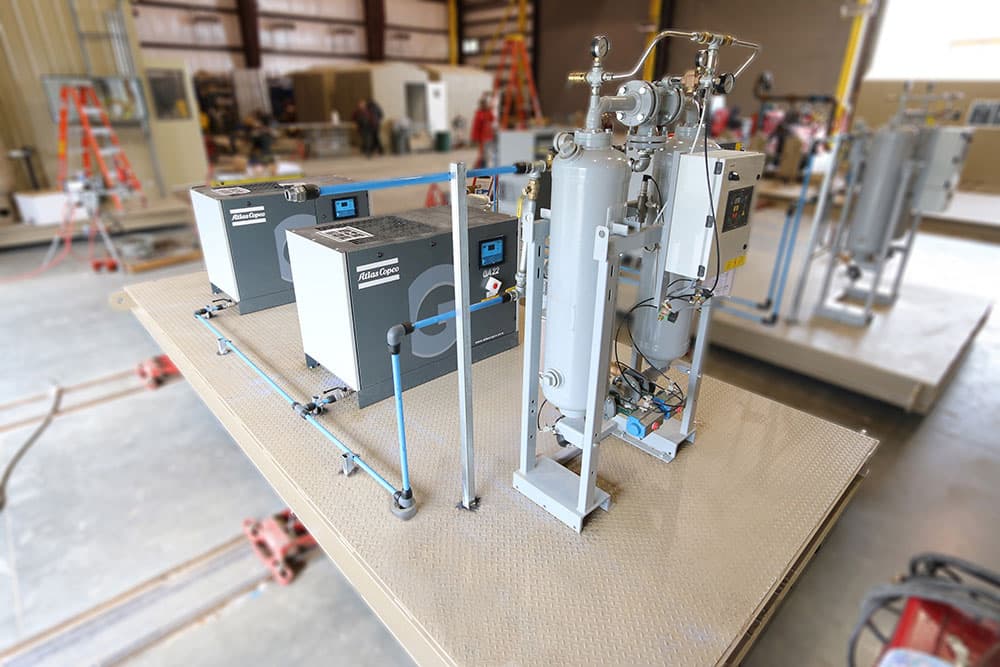 Get a compressed air solution from DNOW with a variety of options to meet your needs
Compressors, blowers and dryers are essential for many businesses but finding the right one can be a challenge. There are many factors to consider, such as purchase price, total cost of ownership, and performance. At DNOW, we offer a wide variety of options to meet your needs. We have a team of experts who can help you select the right compressor, blower or dryer for your business. Contact us today to learn more about our products and services.
FAQs
Oil-free air blowers are machines that compress and push air out, without the use of oil. These blowers are specifically engineered for applications requiring compressed air with a pressure between 0.3 and 5 bar (g), where oil-free air is necessary.
Blowers can be used for a variety of different processes and applications. By choosing the right type and size of air blower, enormous energy gains can be made. That is why we offer a range of different low-pressure technologies.
Air blower technologies offer a number of benefits, including the ability to control airflow and pressure and customize the size and shape of the airflow. In addition, air blowers can be used to create a variety of different textures and patterns, which can be used to create different effects on the surfaces of objects.
Aside from finding a blower technology that matches the airflow and pressure needs of your production process, other factors that may affect your search for the right air blower technology include the following:
Initial investment cost
Return on investment
The size of the unit
The noise level of the unit
The power consumption of the unit
The maintenance requirements of the unit
The lifespan of the unit.