Air Compressors, Dryers and Blowers
Reliable Industrial Air Solutions and Air Treatment Systems
Excess moisture and impure air can compromise workers' health and processing equipment's durability. When the air is not clean, dry and oil-free, it poses risks that can lead to operational inefficiencies and unexpected costs. At DNOW, we provide quality air compressors, dryers and blowers. We're here to help you combat the everyday challenges you face with air quality and moisture. Plus, our team of experts is always available to answer any questions about our products or services. So don't hesitate to contact us today.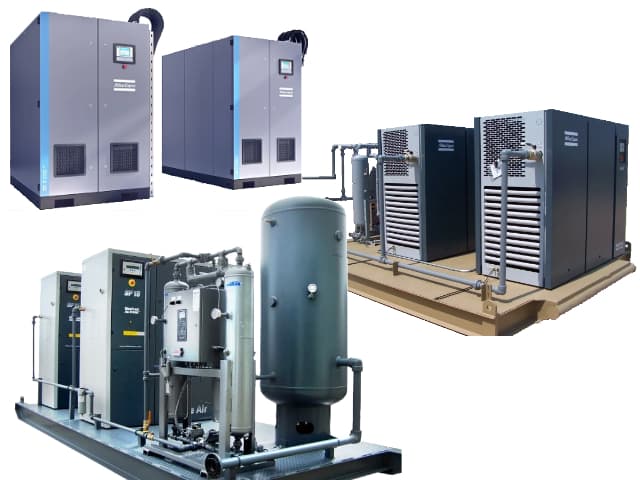 Explore Our Premium Product Offerings
In a constantly evolving industrial landscape, having the right tools is pivotal. At DNOW, we offer top-tier products and ensure that you're equipped with the best fit for your operational needs. Dive into our specialized product listings below: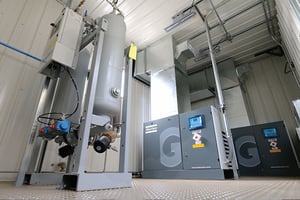 Air Compressors and Air Dryers
Whether you're searching for state-of-the-art air compressors or high-performance air dryers to ensure moisture-free operations, we've got you covered. Our compressors and dryers are perfect for all low, medium and high-pressure applications.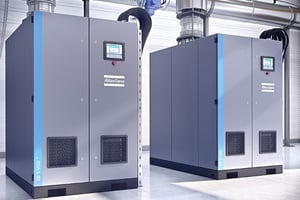 Industrial and Aeration Blowers
Our range of aeration and industrial blower technologies stands unmatched for industries where ventilation, aeration, or specialized air movement is paramount. We offer different technologies to deliver quality air and maximum uptime for your operations.
---
Ready to Elevate Your Air Quality?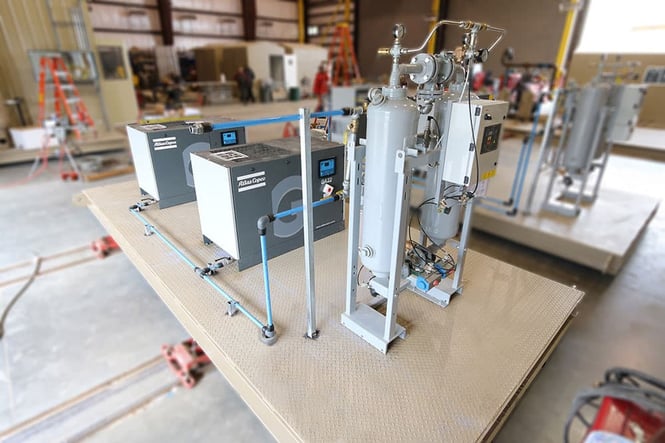 Features and Benefits of Choosing DNOW
Clean Air Delivery: Ensuring a supply of oil-free air, free from impurities that could compromise equipment or health.

High-Efficiency Dryers: Our air dryers effectively remove moisture, allowing longer equipment life and reduced risk of downtime.

Robust Blowers: Catered for various industrial needs, ensuring constant and reliable airflow.

Expert Guidance: Our team of professionals is always ready to assist, ensuring that you select the product that best suits your unique business needs.
FAQs
Oil-free air blowers are machines that compress and push air out, without the use of oil. These blowers are specifically engineered for applications requiring compressed air with a pressure between 0.3 and 5 bar (g), where oil-free air is necessary.
Blowers can be used for a variety of different processes and applications. By choosing the right type and size of air blower, enormous energy gains can be made. That is why we offer a range of different low-pressure technologies.
Air blower technologies offer a number of benefits, including the ability to control airflow and pressure and customize the size and shape of the airflow. In addition, air blowers can be used to create a variety of different textures and patterns, which can be used to create different effects on the surfaces of objects.
Aside from finding a blower technology that matches the airflow and pressure needs of your production process, other factors that may affect your search for the right air blower technology include the following:
Initial investment cost
Return on investment
The size of the unit
The noise level of the unit
The power consumption of the unit
The maintenance requirements of the unit
The lifespan of the unit.