DNOW is
Energy Delivered®.
DNOW is a leading global stocking supplier of energy and industrial solutions, products and engineered equipment packages. We provide an extensive selection of Pipe, Valves and Fittings (PVF), MRO supplies, and OEM products to the energy and industrial markets worldwide. We have a network of locations spanning over 20 countries, and our online digital channels give customers easy access to the products they need when they need them.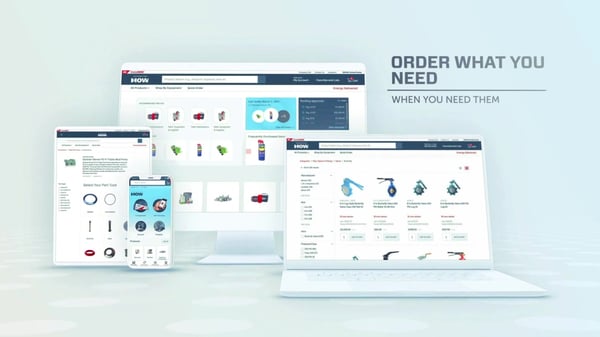 Robust B2B eCommerce Store
Our comprehensive eCommerce platform, powered by DigitalNOW®, provides our customers with an online store that offers a convenient and one-stop-shop for all their PVF, OEM, MRO, PPE, safety products and more. With an inventory that is always in stock and ready to ship, it's easy to find the products you need and get them quickly.
2022 Sustainability Report: Empowering Sustainable Progress
Each year, we step up our pledge to a more sustainable future. Our newly released 2022 Sustainability Report not only reflects our unwavering commitment to the environment and global communities but also pinpoints our achievements and areas of growth. Explore our strides toward a sustainable tomorrow and discover how we're making impactful global and local changes.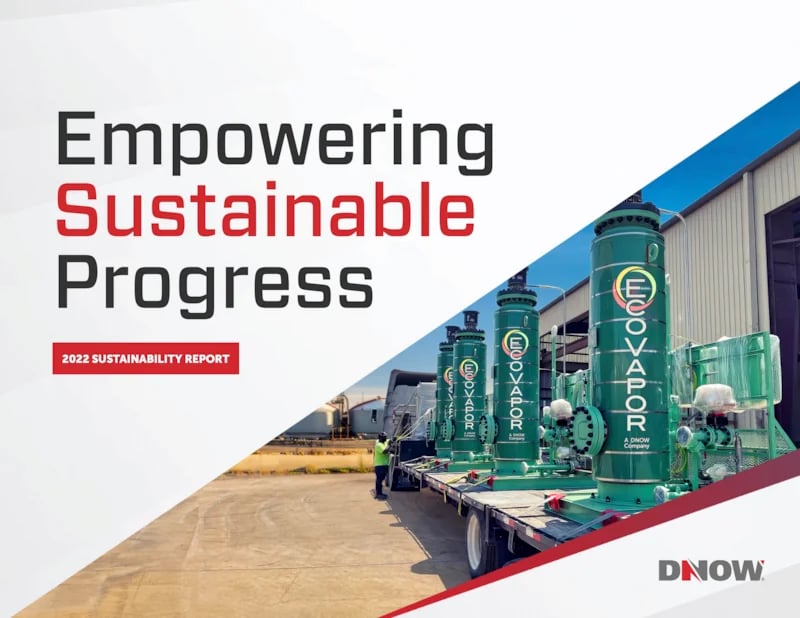 Capabilities to maximize operations
Through simplified supply chain management services and our DigitalNOW® platform, you can use world-class technology to solve a wide array of complex operational and product sourcing challenges and maximize the return on assets for the upstream, midstream, downstream and industrial sectors.
DNOW: Overcoming Industry Challenges
DNOW helps businesses overcome industry challenges by providing them with the products, services and solutions they need to keep their operations running smoothly. From inventory and order management to shipping and fulfillment, DNOW has the tools and expertise businesses need to succeed. Read our case studies below to see how DNOW can make a difference.
eCommerce Case Study - LNG Operator
One of the largest LNG producers in Australia uses DNOW's single-process eCommerce solution to simplify purchasing
eCommerce Case Study - Oil Refiner
A large U.S. Gulf Coast refiner overhauls its purchasing process with DNOW eCommerce solutions
eCommerce Case Study - Oilfield Services
A global drilling and well servicing company streamlines its procure-to-pay process
Thru Tubing Case Study - 8-well Completion
DNOW Thru Tubing surface-to-surface efficiency is highlighted in this 8-well job
Thru Tubing Case Study - Surface-to-Surface
DNOW Thru Tubing coil and rig operations continue to build current success in collaboration with customers' teams
Our Team is Here to Keep Your Employees Safe
Only DNOW safety service understands the importance of safety during startup, turnaround and shutdown periods. Our team of safety experts provides you with the support you need to ensure a safe and successful operation. We have a proven track record in the energy markets and tailor our services to meet your unique needs. We have developed a menu of established startup and turnaround services to improve safety, decrease startup and turnaround periods, and lower costs at any petroleum refining and petrochemical plant.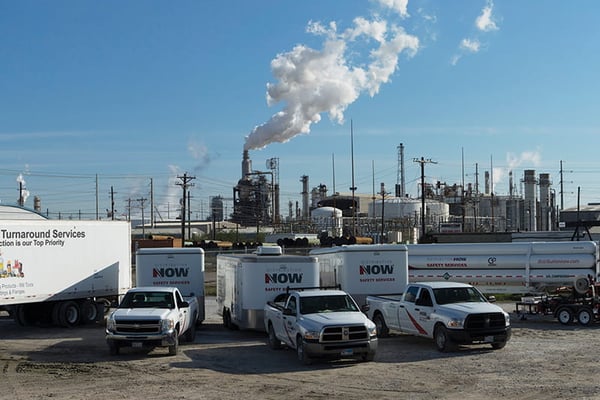 DNOW App Library: A Comprehensive Suite of Mobile Applications
We offer an ever-expanding suite of mobile applications as part of our DigitalNOW platform, covering everything from business-to-business (B2B) eCommerce to industry reference. Our apps are constantly expanding to provide the best possible experience for our users. Explore our mobile applications now.
Key features include:
Shop online with your B2B eCommerce account
Reference PVF terminology, conversion formulas and data tables
Find DNOW locations and connect to our experts
---