Engineering, Design and Fabrication
If you're in the market for custom fabrication services, then you'll want to know about DistributionNOW. We are a leading supplier of process equipment, parts and services, and have a lot to offer when it comes to custom fabrication. From tank battery products, including wellhead production equipment, to vessel fabrication and process equipment business units, everything is designed and engineered in-house to your specifications.
How Can We Help With Your Fabrication Project
If your engineering project requires fabrication, DNOW is here to assist. Our unwavering dedication to distribute top-quality products and services is what sets us apart. We offer modularized processes and production equipment that can streamline your project and help you achieve your goals efficiently.
Engineering, designing, drafting & modification services
Civil & mechanical construction services
Modular production equipment packages
Turnkey well pad facilities & tank batteries
ASME pressure vessels
Automation & control packages
Instrument air packages
Water transfer & disposal packages
Turnkey compressor & pump stations
Turnkey metering & treating facilities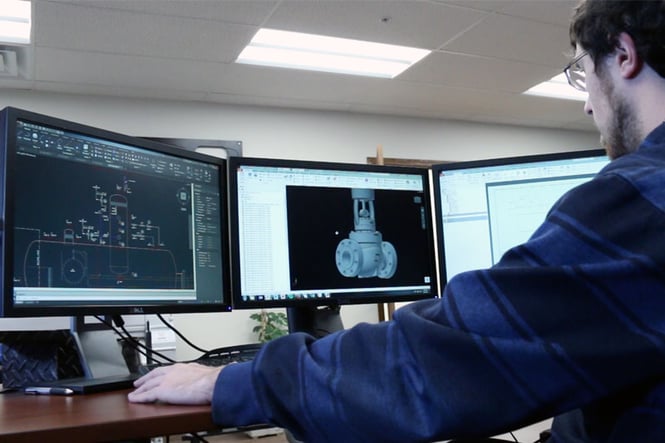 Extensive Engineering and Design Capabilities
We provide a complete array of engineering and design services to meet our clients' needs. We utilize the latest engineering technology and software to provide mechanical, electrical and process engineering.
Attributions:
P.E. stamping available
State of Colorado, resolution 35 compliance
Drawing sets - preliminary through "as-built."
3D modeling & video rendering
The existing site, facility drawings, and review
Process and instrumentation diagrams (P&IDs) pressure vessel sizing, code calculation and documenting
Process simulations
Structural & torsional analysis
Optional enclosures for cold weather packages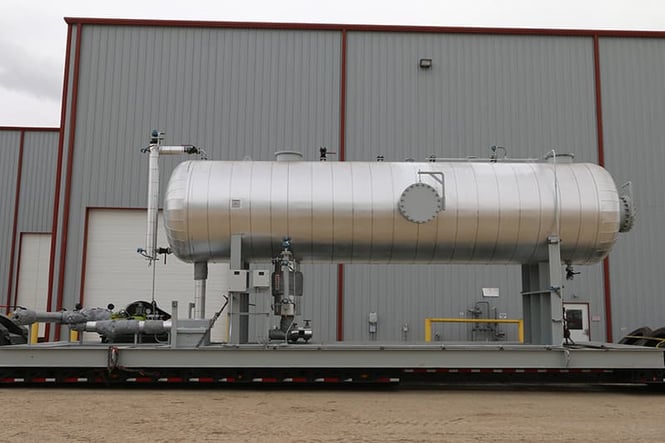 Pressure Vessel Built to Certifications
We can also fabricate boiler and pressure vessel code for design, section VIII, and all materials used to conform to boiler and pressure vessel code for materials, section II. Our experienced team is known for meeting demanding schedules and quality requirements. We can produce heavy-wall vessels up to 8 inches thick or vessels operating at pressures exceeding 15 psig, internal or external.
Modularized Process and Production Equipment
Our team of engineers and drafting technicians design, fabricate and deliver a complete solution of packages that can reduce your field installation costs and have you up and running faster and more efficiently than field-assembled components. We design and fabricate our client's standards and requirements and provide fully assembled and tested units ready for installation and integration with other units.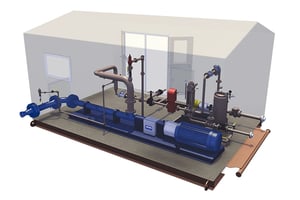 Lease Automatic Custody Transfer (LACT)
The Lease Automatic Custody Transfer (LACT) unit or Automatic Custody Transfer (ACT) unit is one of the most critical elements in custody transfer for crude oil and petroleum products from the production facilities to trucks, railcars, pipelines or storage tanks.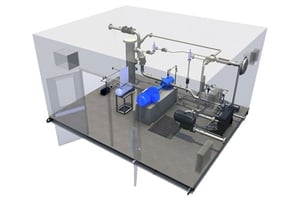 Vapor Recover Units (VRU)
Our Vapor Recovery Unit (VRU) units are designed to remove unwanted vapors such as gasoline and other fuels that may be present in crude oil or distillate tanks, allowing operators to comply with prevailing emission regulations to reduce noxious and potentially explosive fumes and pollution.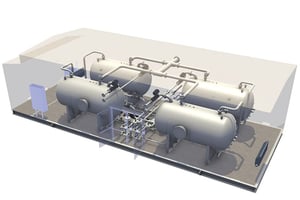 Production Phase Separators
Produced well fluids consist of various amounts of oil, water, natural gas, and sediment. Our three-phase separators are engineered and fabricated to the highest standards to deliver the necessary performance and help you reduce Lease Operating Expense at shale plays and oilfields.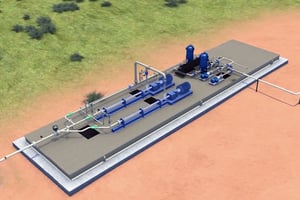 Water Disposal & Waterflood
Our Salt Water Disposal (SWD) units help keep your E&P operations on track and operating at peak performance. Our state-of-the-art control logic gives us the unique ability to modulate the flow of your facility to meet varying conditions and gives you superior access to safe and environmentally compliant solutions for your oilfield waste.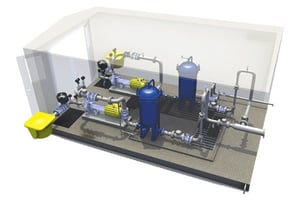 Produced Water Transfer
Whether by pipeline or truck, our extensive knowledge of hydraulics ensures a total water solution for oil and gas exploration and production in the form of permanent pipeline transport facilities and water infrastructure services. With multiple pump technologies available, we select our equipment based on the correct fit for your application.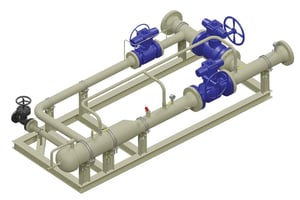 Launchers & Receivers
Our expansive inventory of rental launchers and receivers are ready to move PIGs through the pipeline, providing the much-needed services to keep the flow at the optimum and keep the things running.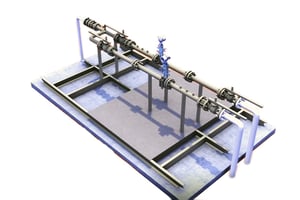 Gas Measurement
As demand for natural gas increases, it's important to have gas measurement equipment that is accurate and reliable, not to mention access to a highly trained staff offering quality fabrication and experienced service. With over 50 years of combined experience in our Gas Measurement Division, DNOW U.S. Process Solutions offers customized gas measurement skids as well as off and on-site meter run cleaning, inspection, calibration, analysis, and witnessing. Our Gas Measurement Division uses industry-leading meters and other gas measurement products including Daniel meters, SureShot, and Canalta orifice fittings, and Schneider instrument values, to name a few.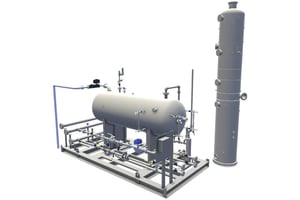 Pressure Vessels
From simple 2-phase separation to custom engineered process skids, our facilities feature state-of-the-art welding and test equipment. We will adhere to any level of welding and testing specifications required. With multiple Sub-Arc welders and industry leading lifting capacity, we are able to construct and repair vessels of almost any size. Combined with our packaging and engineering capability, we offer a truly unique level of customization.
High Standards and Experienced Professionals For Custom Fabrication Needs
Choosing DNOW for your custom fabrication needs means gaining access to a wide range of capabilities and a team of experienced professionals who are committed to quality and safety. Whether you're looking for designing, engineering or fabrication services, we can design and build the perfect product for your needs. So if you're in the market for custom fabrication services, give us a call and see what DNOW can do for you.