Air Compressors and Compressed Air Dryers
DistributionNOW's compressed air solutions are efficient and reliable, perfect for all your clean, oil-free air requirements. We also offer air audits designed to identify easy-to-implement strategies that will improve your compressed air system's efficiency and reduce your cost of operation.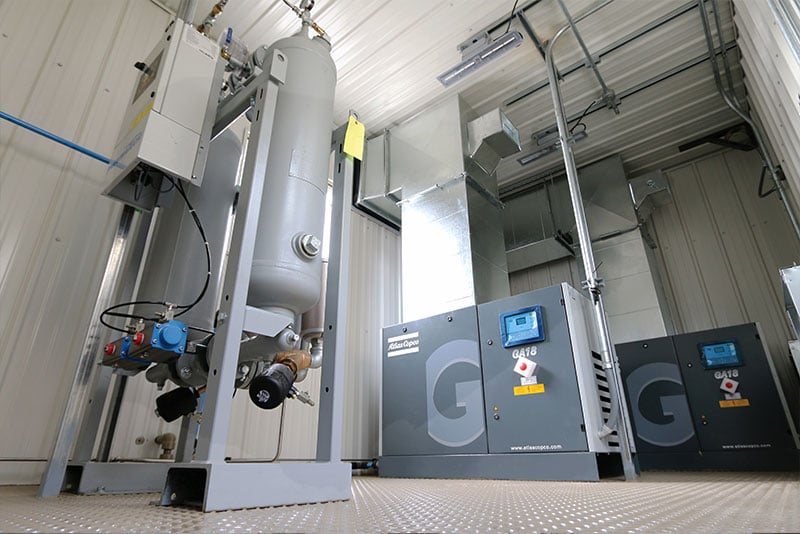 Adhering to air quality standards does not have to come at the expense of your system's reliability and efficiency. Our team has the knowledge and experience to help you navigate everything from contamination and air quality standards to technologies and regulations.
Air Compressors
Our inventory of air compressors includes high-quality, technologically innovative components. This ensures efficient, reliable and durable systems. Our centrifugal solutions expand our market coverage to higher pressure, higher flow, and process gas compression applications.
Air Dryers
Our inventory of air dryers can be used to remove moisture that can cause damage to your compressed air system. Our dryers are designed as a companion to enhance your entire air compressor system by ensuring high-quality air and improving productivity, efficiency, and making the overall running of operations more manageable.
Air Compressors

Oil-Flooded Screw
Oil-Free Screw
Reciprocating
I/A Packages

Air Dryers

Regenerative
Refrigerated
Membrane

Fabricated Utility & Instrument Air Packages
Air Storage Tanks
Air Audits
Reduce Your GHG Emissions
DNOW Process Solutions uses advanced technology to help you monitor and reduce your carbon footprint, meet your scope 1 greenhouse gas emissions targets and minimize fuel gas waste with custom-built instrument air compressor packages. Our experts work with you to determine your specific requirements, based on the equipment you have on site and your emissions goals.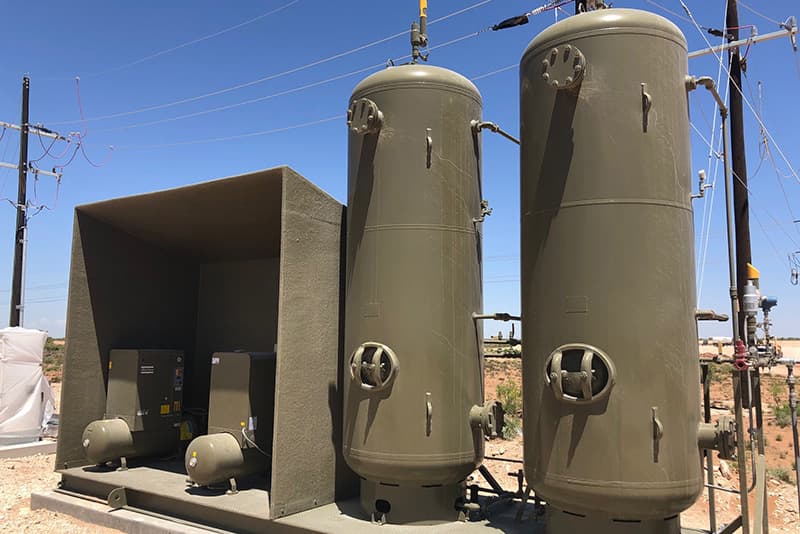 A selection of supplier and manufacturer partnerships
Atlas Copco
Bauer Compressors
Corken
FS-Curtis
Hycomp
Ingersoll Rand
Pneumatech
Pneumatech (ConservAIR)
Ro-Flo Compressors
SPX FLOW (Hankison)