Gas Measurement Skids
Reliable and Precise Gas Metering Solutions for Oil and Gas Applications
Power Service, our affiliated brand, embodies perfection in gas metering skids. With solutions meticulously crafted for natural gas, crude oil and other fluid applications, our legacy is rooted in delivering precision and conforming to the rigorous AGA standards. Whether you prioritize accuracy, reliability or state-of-the-art infrastructure, Power Service is poised to exceed expectations with custom configurations that harmonize with your unique process needs.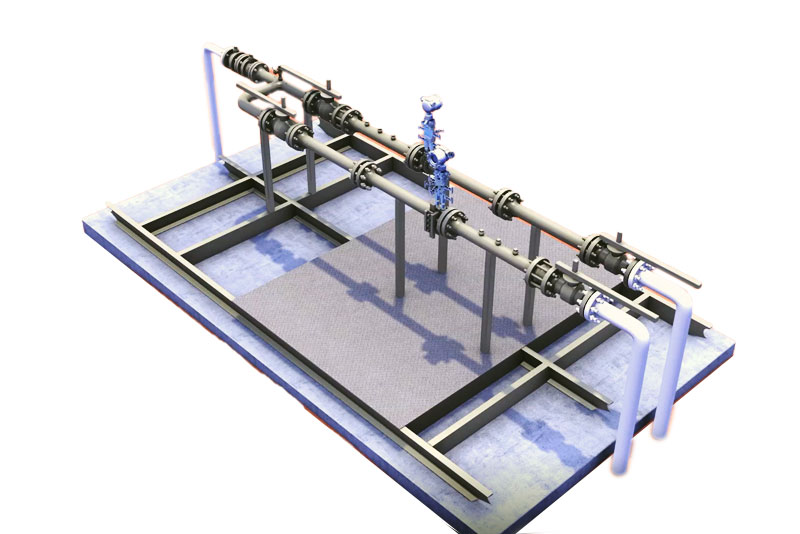 Our affiliated brand, Power Service, sets the gold standard in the design, engineering and manufacturing of gas metering skids, meticulously tailored for natural gas, crude oil and other fluid applications. With a reputation built on excellence, our seasoned experts bring custom configurations that align perfectly with your process requirements. We proudly incorporate orifice, ultrasonic and turbine meter technologies in our gas measurement systems, conforming diligently to AGA specifications.
Comprehensive Sales Support: An inside and outside sales team ready to assist with all inquiries.
Global Expertise: Products built in-house, catering to both national and international clientele.
Specialized Knowledge: We are experts in orifice meter runs, ultrasonic meter run sets, gas chromatography buildings, pipeline valve sets and regulator sets.
State-of-the-Art Infrastructure: Piping and skidded buildings all constructed in-house, ensuring unmatched quality.
Versatile Packages: We offer an array of liquid measurement packages to meet diverse needs.
Dedicated Service Team: A fleet of trained support and service technicians for all our manufactured products.
Ready Inventory: A vast stock of replacement parts and instrumentation, ensuring minimal downtime.
Holistic Services: From field installations, calibrations, witnessing to designing and engineering of ultrasonic meter packages.
Maintenance & Upkeep: Offering meter run cleaning and re-certification, both in the field and shop.
Weather Adaptability: Optional enclosures available for cold weather packages to guarantee optimal operation in extreme conditions.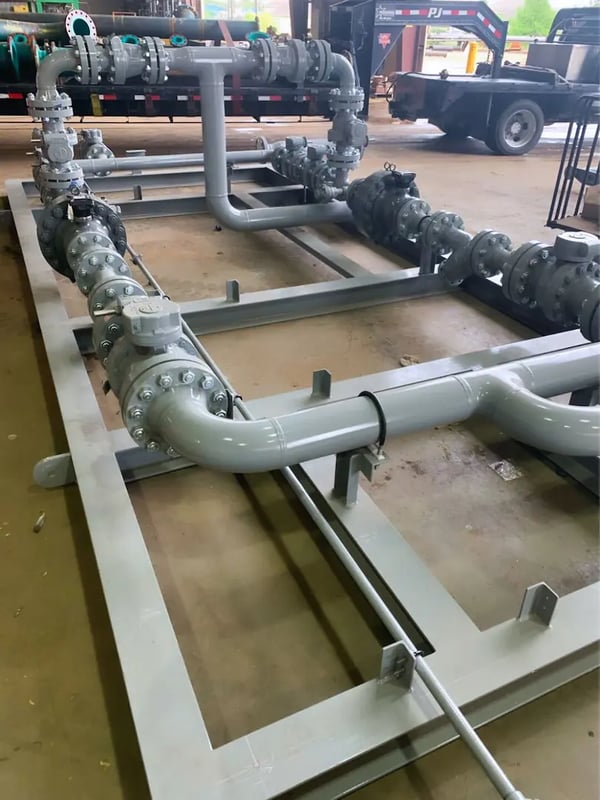 Precision Measurement: Guaranteeing accurate measurement of natural gas and other hydrocarbon fluids.
Cost Efficiency: Save both time and money with our comprehensive in-shop or on-site services.
Reliability: Bank on our experienced team to deliver efficient and trustworthy services every single time.
Optimal Performance: Elevate the efficacy and throughput of your gas measurement systems with our top-tier skids.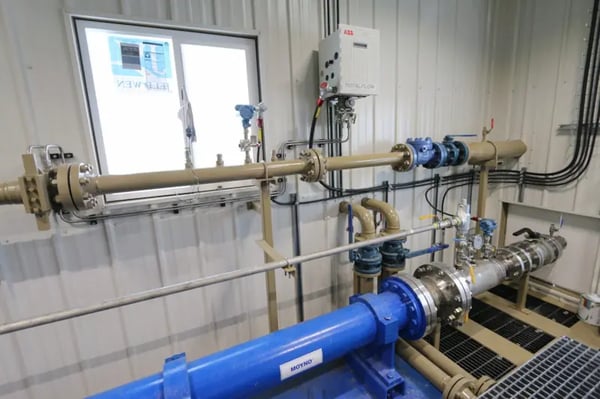 Beyond our commitment to delivering industry-leading gas metering skids, Power Service is equally devoted to offering unparalleled gas measurement services. Our Gas Measurement Division stands at the forefront with its exemplary industry service.
Our fleet of qualified measurement technicians are always on standby, ready to extend their expertise. With rigorous training under their belts, they're equipped to handle various tasks relating to measurement and communication devices, including:
Installation
Downloading
Calibration
Witnessing
Repairing
Keeping up with technological innovation, we've expanded our inventory to include portable Gas-Chromatograph (GC) units. These state-of-the-art units can promptly run and print gas analysis directly on-site. This ensures you receive accurate BTU ratings with the capability to upload analyses to your own measurement devices directly.
Furthermore, our dedicated service crews come equipped with specialized trucks and trailers, ready to deliver services like:
Meter Run Cleaning
Inspection
Recertification
The Key Components of Gas Measurement Skids
A Gas Meter Skid is a pre-packaged system used to measure and regulate the flow of gases in the hydrocarbon industry. The key components of a Gas Meter Skid typically include:
Inlet and Outlet Connections are the entry and exit points for the gas to flow into and out of the skid.
Filter/Separator removes contaminants and moisture from the gas, ensuring a clean flow.
Flow Conditioner helps ensure the gas flow is uniform and laminar before it reaches the meter, which improves measurement accuracy.
Flow Meters measure the amount of gas passing through the skid. Types of meters used can include:

Orifice Meters measure flow based on a drop in pressure across a plate.
Turbine Meters measure flow using a rotating turbine.
Ultrasonic Flow Meters measure flow based on the speed of sound waves through the gas.

Flow Computers collect data from the flow meters and other sensors to compute the exact volume and properties of the gas.
Pressure and Temperature Sensors provide necessary data for flow computations, as gas properties can change with variations in pressure and temperature.
Control Valves are used to regulate the gas flow based on the measurement data.
Custody Transfer System ensures accurate and standardized measurement.
Safety devices include pressure relief valves, emergency shutdown devices and fire and gas detection systems.
Telemetry and Communication Devices allow for remote monitoring and control of the skid.
Calibration Equipment ensures that the flow meters and other measurement devices work accurately.
Structural Frame holds all the components together, allowing for easy transport and installation.
Different gas metering skids might have variations in components based on their specific application and the requirements of the operation.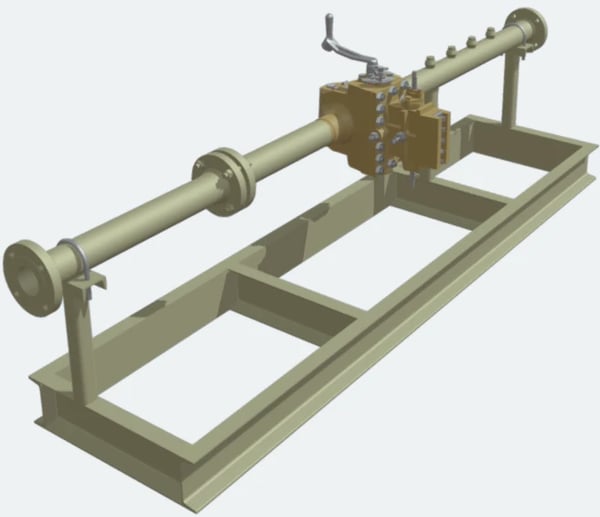 ---
Unlock Precision in Gas Measurement!
Experience Effortless Equipment Customization!
Unlock a seamless experience with our eSpec™ Product Configurator. Design, visualize, and get real-time estimates for complex equipment tailored to your unique needs.