Products & Services
DistributionNOW is a leading provider of products and services across a wide range of industries. Operators around the world count on us to deliver the highest quality products from the best manufacturers. They also utilize DNOW as their premier supply partner because we are committed to service like no other company. Partner with us and get what you need, when and where you need it, every time.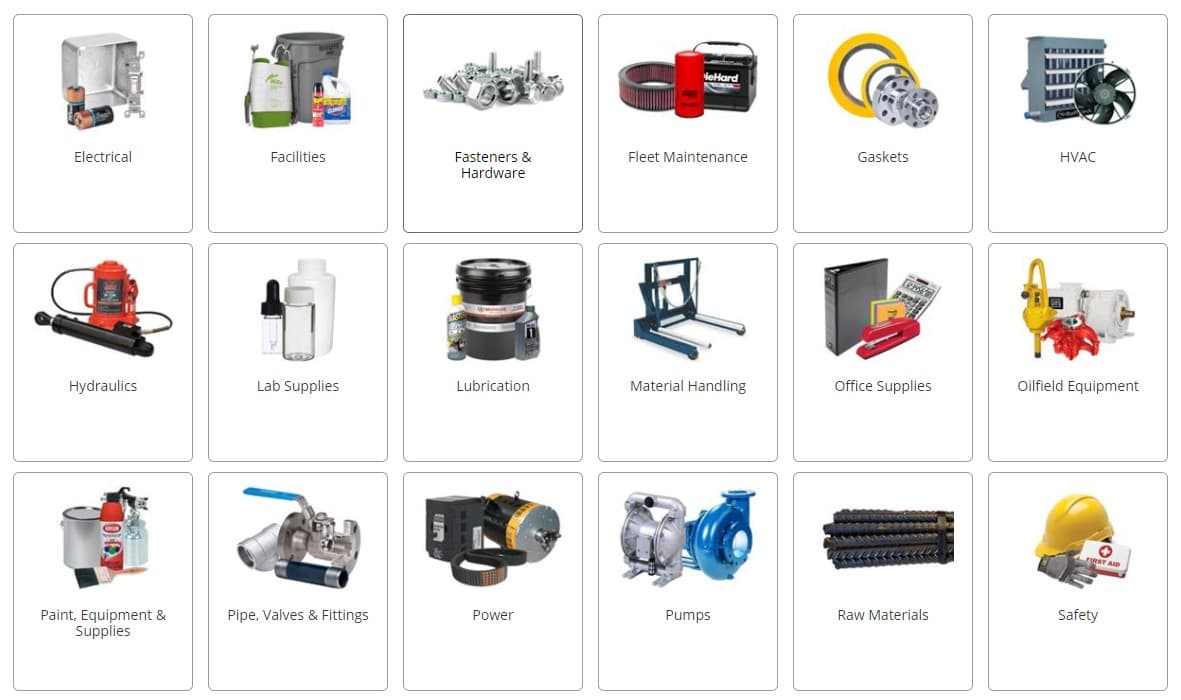 Product & Service Categories
We are your global distributor of pipe and tubing, manual and actuated valves, fittings, flanges, gaskets, fasteners, instrumentation, power transmission products, industrial and janitorial supplies, hand and power tools, machine cutting tools, safety products, personal protective equipment (PPE), electrical products, artificial lift equipment, pumps, fabricated equipment, drilling and production OEM products, and industrial paint and coatings. Visit the individual product category pages for a complete explanation of our offerings:
DNOW Affiliated Brands
We are a global leader in sourcing energy industry products and providing total supply chain solutions. Our vast capabilities and expertise have been growing since 1862, the year our earliest legacy company was founded. Since then, we've steadily acquired many leading brands that continue to expand and accentuate our offering.
What Sets Us Apart
We know our industry and what it takes to succeed in it. Our strong inventory position, substantial purchasing power, supplier relationships, an extensive catalog, and a global network gives you what you need: a reliable and stable supply chain partner for their day-to-day and long-term requirements.
CAMERON T 30 Series and WKM Ball Valves from DistributionNOW
We offer a wide range of valves from CAMERON (a Schlumberger company) for natural gas, LNG, crude oil, and refined product transmission lines. As an authorized Cameron valve distributor, we have a wide range of valve configurations for midstream applications, such as bare stem valves, manual action valves, and actuated valves, as well as a full range of valve actuation, instrumentation, and accessories, such as low-pressure pneumatic, gas over oil, direct gas, and electric. Contact us today and see what DNOW can do for you.
Watch our video to for more information on our large inventory of Cameron T-30 Series, WKM valves and more, ready to ship.
View Our Available Resources
We don't just provide and service reliable drilling equipment at DNOW. We also share as much knowledge as we can to help you find exactly what you need. Head to our Resource Center and access a wealth of information from use cases to white papers to instructional videos.
Explore Our Resource Center