DNOW is Energy Delivered®.
DistributionNOW is a leading global supplier of energy and industrial solutions, products and engineered equipment packages. From a network of locations across more than 20 countries and a complementary suite of online digital channels, DNOW provides thousands of PVF, MRO and OEM products to the energy and industrial markets worldwide.
Efficiently Procure Critical Parts and Supplies that Keep Operations Up-and-Running 24/7
Our customers are on the front line of the world's toughest industrial challenges, one product failure could mean serious problems. That's why customers utilize DNOW as their premier supply partner, because our history of commitment to service means we work along side our customers to help them better operate, reduce total costs and deliver greater results today and in the future.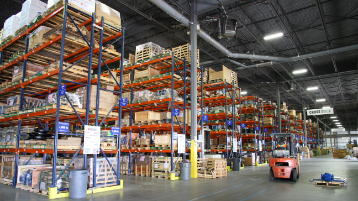 300,000+ Stock Keeping Units (SKUs)
We maintain a global inventory of the highest quality products from the best manufacturers to get you what you need, when and where you need it, every time.
Robust B2B eCommerce Platform
Our ecommerce solution offers an easy way to shop our broad range of high quality products, in stock, ready to ship or pickup at a location near you.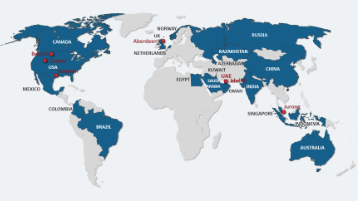 Operating Locations in Over 20 Countries
Our global network of strategic locations puts us close to your operations, so you can get the products, service and support you need fast.
Case Studies
See why customers are choosing DistributionNOW to help their business overcome industry challenges.
eCommerce Case Study
Oil Refiner
A large U.S. Gulf Coast refiner overhauls its purchasing process with DNOW eCommerce solutions
eCommerce Case Study
Oilfield Services Company
A global drilling and well servicing company streamlines its procure-to-pay process
eCommerce Case Study
LNG Operator
One of the largest LNG producers in Australia uses DNOW's single-process eCommerce solution to simplify purchasing
Thru Tubing Case Study
8-Well Completion
DNOW Thru Tubing surface-to-surface efficiency is highlighted in this 8-well job
Thru Tubing Case Study
Surface-to-Surface Data
DNOW Thru Tubing coil and rig operations continue to build current success in collaboration with customers' teams
DNOW Provides More than Products, We Deliver Assurance and Commitment
Delivering the products you need is just the beginning. DNOW goes beyond to deliver service that allows you to achieve optimization, efficiency and productivity. We are the industry's preferred supply-chain partner, because the customer comes first.
Streamlining Your Business
Supply Chain Services
With our extensive materials management expertise, global network, vast range of products, procurement acumen and seamless logistics, we've got your supply chain covered.
Results Through Innovation
Innovation and Technology
As supply chain and procurement experts with decades of experience, our portfolio of digital tools utilizes AI and machine learning algorithms, ecommerce, digital apps, IoT and much more.
Embracing People and Our Planet
Corporate Sustainability
We endeavor to create positive changes globally and in our local communities. We are proud of our commitment in environmental, social and governance priority areas.
Experts Focused on Your Safety
Our Safety Services team understands your unique requirements and peak demand for life-saving equipment. Our full line of rental equipment is here to support your needs.
Browse our Safety Service Products & Services
DNOW App Library
We offer an ever-expanding suite of mobile applications as part of our DigitalNOW platform, covering everything from ecommerce to industry reference.
Features
Shop online with your B2B ecommerce account
Reference PVF terminology, conversion formulas and data tables
Find DNOW locations and connect to our experts