Midstream Oil and Gas Solutions
Your Trusted Partner in Midstream Oil and Gas Equipment Supply
Within the intricate world of energy, the midstream sector remains pivotal. DNOW is not just a supplier; we are your partner in navigating this sector. Combining deep industry insights with cutting-edge products ensures that your midstream petroleum operations are efficient, safe and profitable.
Your Expert Partner in Midstream Solutions
Over 150 years in the industry, DNOW has built a reputation as a trusted expert in the midstream market. Our worldwide presence showcases our dedication to exceptional service and deep industry insight. We specialize in offering top-notch tubular products, efficient materials, quality valves and advanced automation. Additionally, our track record shines in creating pump and process packages, which include pipeline facilities, launchers, receivers and metering units. Choose DNOW for a complete, tailored solution to boost the efficiency and safety of your operation.
Comprehensive Midstream Solutions
Your Premier Provider for Every Step of the Midstream Journey - From Tank Batteries to Refineries and Distribution Facilities.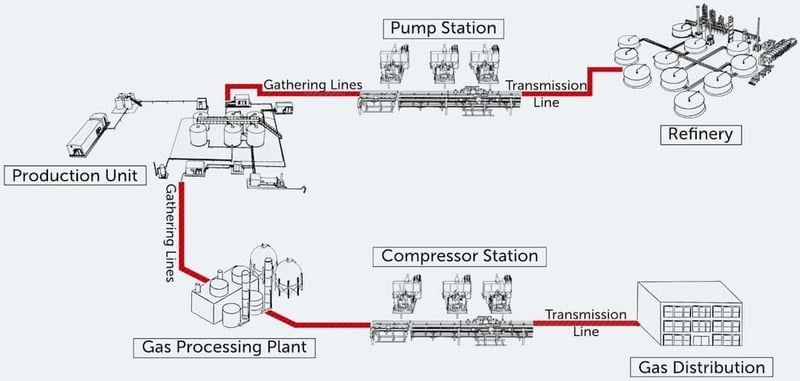 Midstream Sector Products Portfolio
At DNOW, we are more than just a product provider; we're your trusted partner in ensuring optimized midstream operations. Our portfolio showcases globally recognized PVF solutions, cutting-edge industrial pumps and bespoke turnkey packages tailored to your needs. Dive deep into our product range and discover the DNOW difference.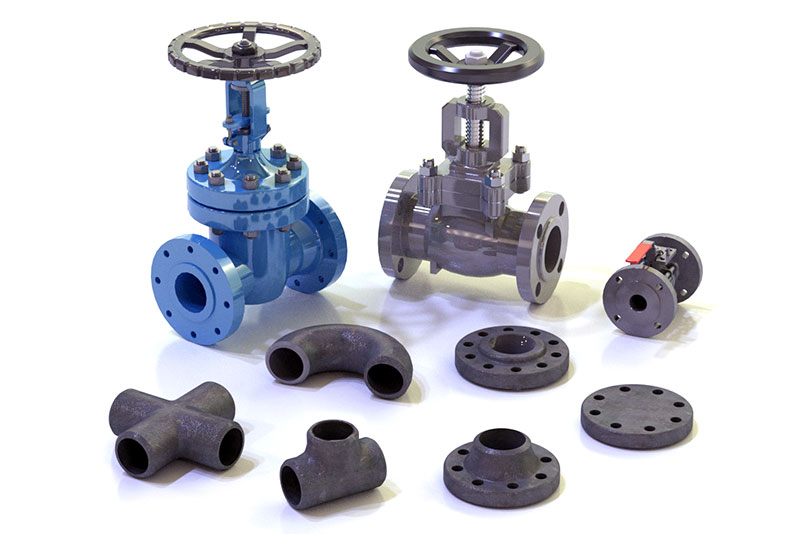 Premium PVF Solutions
Find premium PVF solutions for efficient and seamless operations.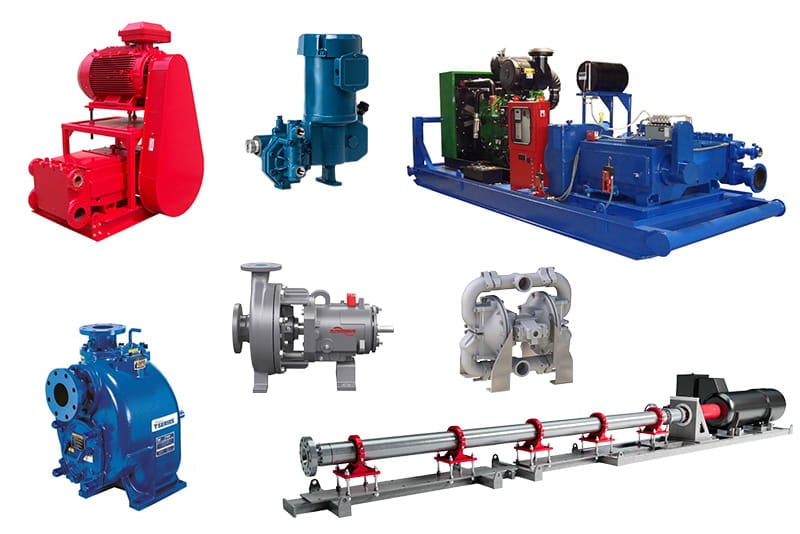 Industrial Pumps and Packages
Boost operations with our premier pumps and custom packages.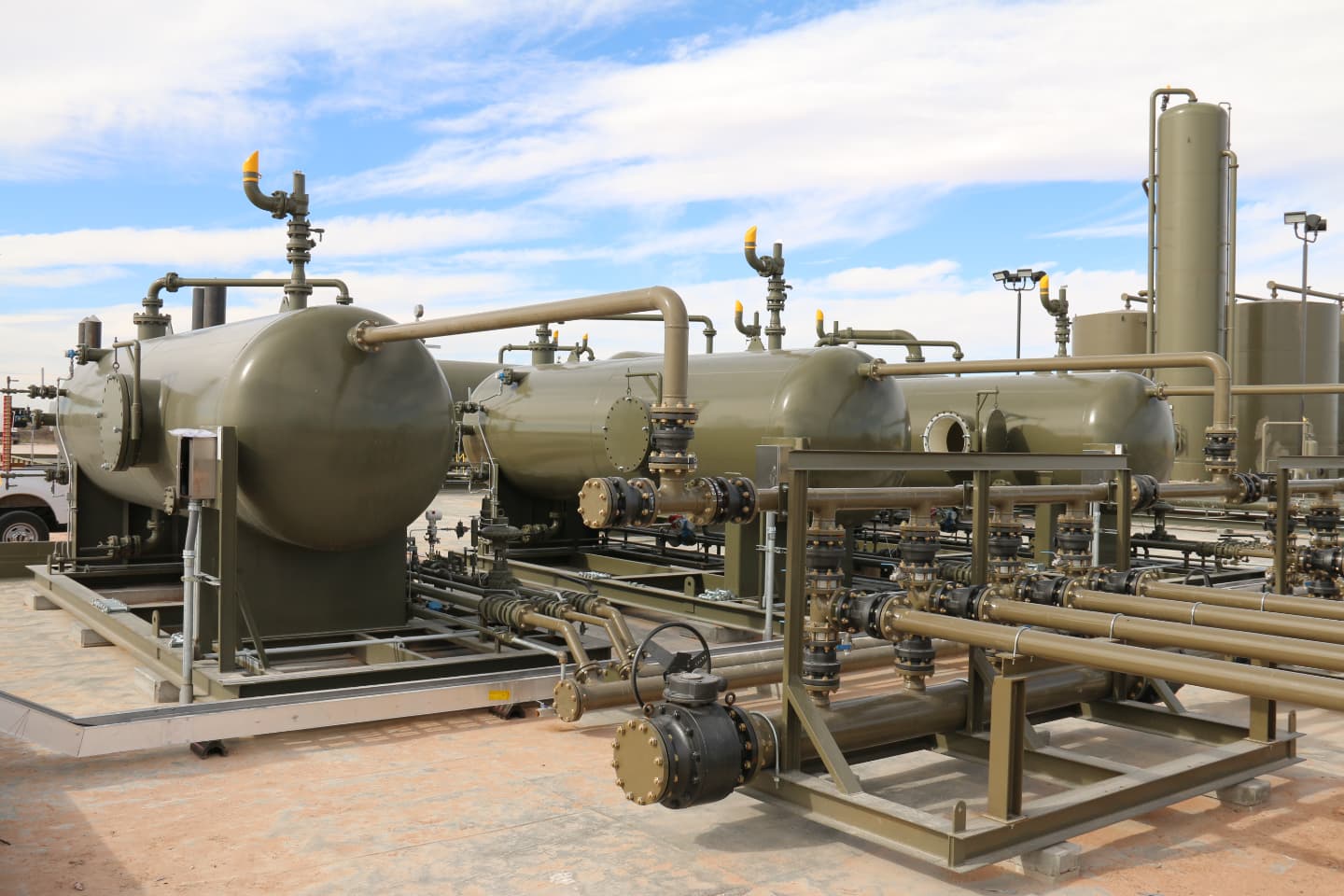 Quality Production Equipment
We design, engineer and fabricate pump and pump packages.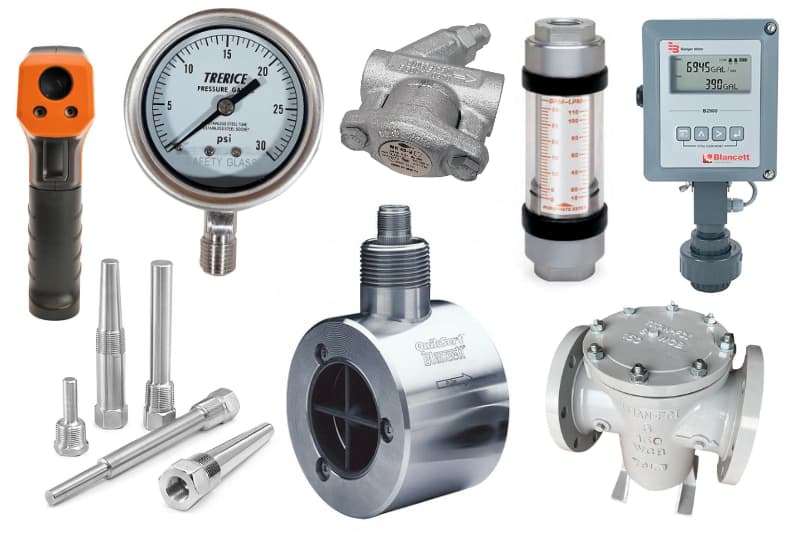 Advanced Instrumentation
Our instruments ensure precise measurements, optimizing safety and profitability.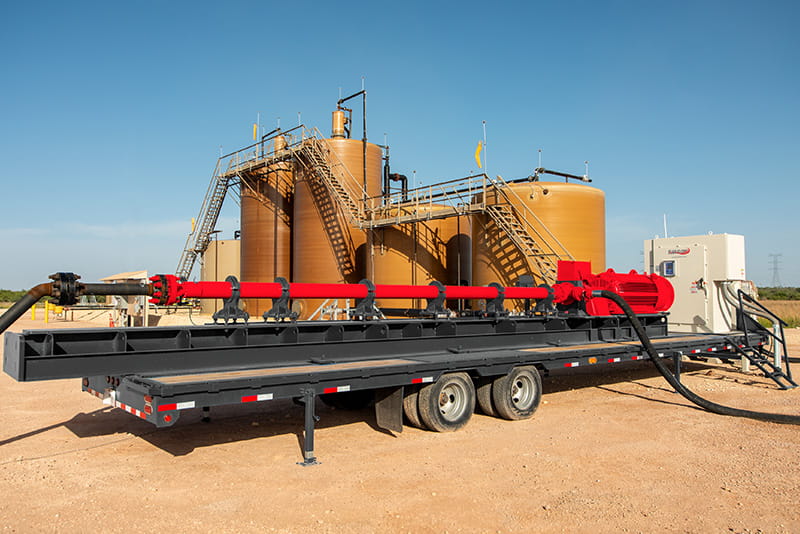 Efficient Flex Flow Systems
Flex Flow HPS systems are perfect for diverse fluid transfers, combining top performance with savings.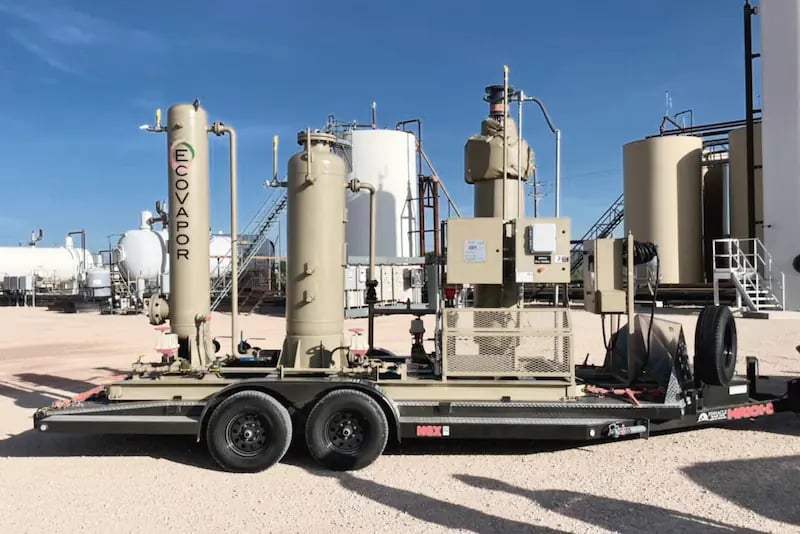 EcoVapor: Eliminate Flaring and Venting
EcoVapor solutions reduce emissions and ensuring gases adhere to pipeline protocols.
Leading the Way in Midstream Expertise and Dedicated Service
At DNOW, we prioritize unmatched experience in the midstream marketplace. Our seasoned sales team, with its vast combined knowledge, ensures that your project and service expectations are always exceeded. Beyond our commitment to timely project delivery and optimal value, we offer specialized project managers, quotation experts and a dedicated point of contact for every client—partner with DNOW for market-focused sourcing, comprehensive project management and a truly results-driven approach.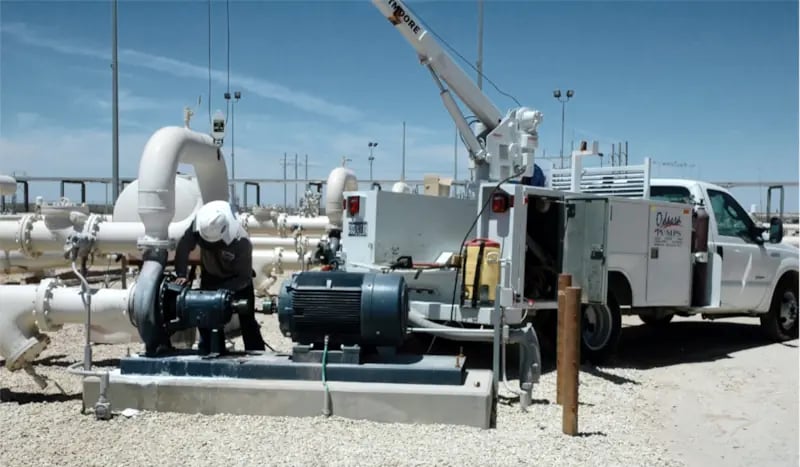 Odessa Pumps technician expertly services a pump in the field with our specialized service truck, ensuring 24/7 equipment reliability.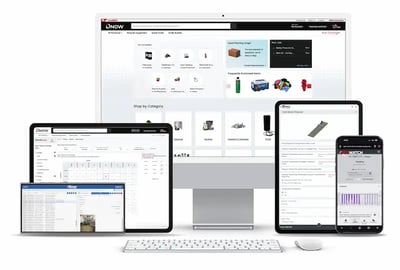 Unlock Business Transformation with DNOW Digital Solutions
Dive into the future with DigitalNOW®, DNOW's comprehensive digital platform tailored for your midstream needs. Whether you're shopping for top-tier products with our DNOW eCommerce platform, customizing equipment orders through eSpec™, managing field equipment and maintenance with eTrack™ or optimizing inventory with AccessNOW™, we've digitized every step for precision, ease and efficiency.
Why DNOW Stands Out in Midstream Operations
By choosing DNOW, you invest in a legacy of trust, safety and unparalleled customer service. We don't just supply; we partner with you, ensuring every product and service meets the highest standards, safeguarding and boosting your midstream operations.
---
Considering optimizing your midstream operations?
FAQs
Midstream infrastructure is a critical component of the oil and gas industry. It refers to the transportation and storage of oil and gas products. To get oil and gas to the market, pipelines and other transportation systems move the products from where they are produced to where they are used. Storage facilities keep the products safe and ready for sale or use. Midstream Oil and Gas is a vital part of the economy's energy industry.
Midstream equipment suppliers are essential to the oil and gas industry because they provide the necessary products for the infrastructures required to transport, store, and process hydrocarbons. This includes pipelines, terminals, and processing plants.
The midstream transmission sector is critical to the energy industry, carrying natural gas and crude oil from production fields to end-use markets. Despite its importance, the sector faces significant challenges in terms of project costs and schedule overruns.
Fortunately, there are a number of steps that midstream transmission project developers and sponsors can take to improve the chances of project success. These include:
Clearly defining the project scope

Assembling a strong and experienced project team

Developing a robust risk management plan.
Midstream transmission projects can overcome the challenges and ensure success by taking these steps.
Midstream transmission projects are critical to the energy industry's success for a variety of reasons. First and foremost, these projects help to ensure that energy products can be transported safely and efficiently from one location to another. Additionally, midstream transmission projects can help to improve the overall reliability of the energy grid, as well as provide additional capacity that may be needed to meet future demand. Finally, midstream transmission projects can also help to create jobs and spur economic development in the communities where they are located.
As the world's energy needs continue to grow, so too does the demand for new transmission infrastructure. The "midstream" segment of the energy industry – the pipelines, compressors, and other equipment that transport oil and gas from production sites to processing plants – is a critical link in the energy value chain. Developing new midstream transmission projects is a complex undertaking, with a multitude of factors that can make or break a project's success.
Here are five keys to success for midstream transmission projects:
Thorough planning and due diligence: Careful planning and due diligence are essential to identify and mitigate risks early on.

Detailed engineering and design: A well-engineered project can help avoid problems and costly delays during construction and operation.

Strong project management: competent project management is critical to keeping a project on schedule and within budget.

Good relationships with suppliers and vendors.