Global Stocking Valve Distributor
Find the Right Valve for Your Application
Choosing the correct valve for your specific application is essential to achieving optimal performance and efficiency. At DistributionNOW, we specialize in providing high-quality valves for a great number of industries and applications. With our team of experts, custom valve solutions, quality assurance program, competitive pricing and fast and efficient shipping, we are confident that we can help you find the perfect valve for your needs.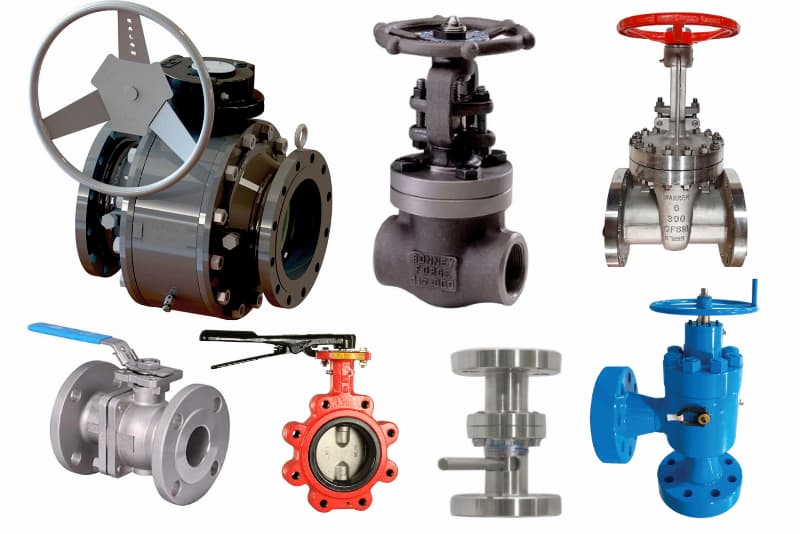 Browse our selection of valves and shop with confidence
At DNOW, we carry a wide range of valves from various valve manufacturers, so we are sure to have something to meet any need. If you're interested in learning more about our quality products, click on a tile below to check out our eCommerce store, SHOP.DNOW.Com, where you can filter by manufacturers, material specifications, and more.
Unique valves for unique needs
We pride ourselves on being able to provide our customers with whatever valve they need, no matter how rare the size or type may be. If you need a specialty valve or a hard-to-find size, we can help. We have a wide variety of valves available, and our team of experts is always happy to help you find the perfect one for your needs. Contact us today to learn more about our selection of valve designs and to place your order.
Specialty valves
Bellows Seal
HF Acid
Knife Gate
Needle & Instrumentation
Pressure Seal
Cryogenic
Engineered valves & packages
Engineered Trunnion Ball
Slab Gate & Expanding Gate
Double Block & Bleed Plug
Choke
Welded-Body Ball
Control
Shut-Down
Overpressure Protection (OPP)
We can modify and service valves in our shop or in the field
At DNOW, we understand the importance of valves in the oil field and industrial processes. That's why our product experts have the knowledge and experience to help you get the most from your products. We offer a wide range of services, including:
Valve testing
On-site field services
Workshop repair and maintenance
Testing and inspection
Inventory management
Supply chain services
Valve actuation and automation services
Valve reconditioning
Visit our Total Valve Solutions page for more information.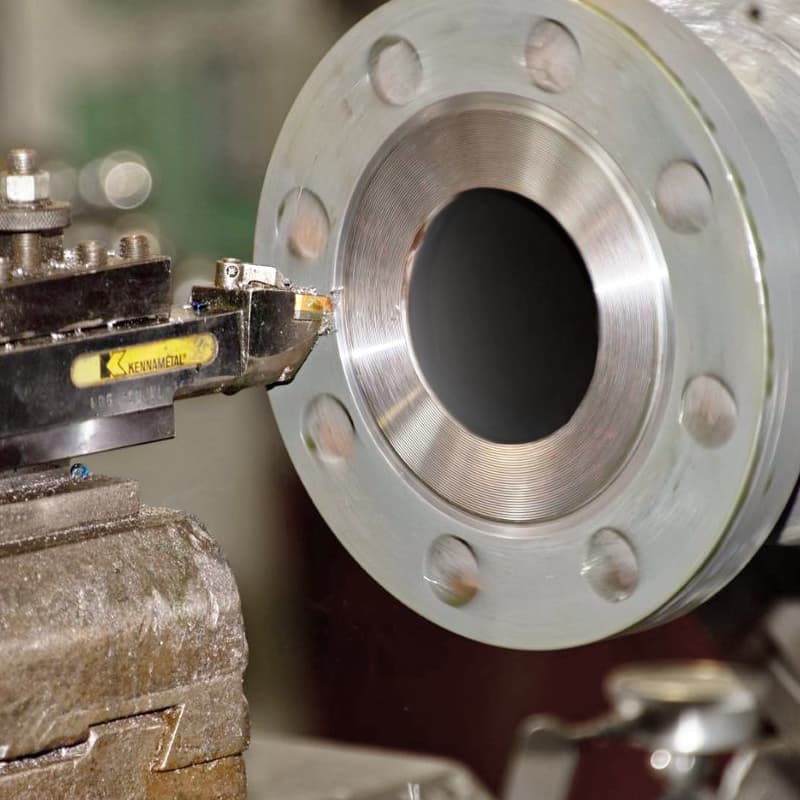 Offering valves that are perfect for industrial and oil field applications
At DNOW, we supply top-quality products that are designed to meet industry standards and satisfy the strict requirements of the process and refining sector. Our valves boast features that enhance safety and performance, making them ideal for a variety of industrial and drilling applications. When you buy valves from DNOW, you will find valves built to endure the harshest environments and that are backed by our commitment to customer satisfaction.
Upstream
We have been a trusted valve supplier in the Upstream Oil and Gas Market for many years. From offshore production platforms to floating production, storage, and offloading (FPSO) to land-based drilling rigs worldwide, we handle the diverse needs of the industry.
We carry a variety of ball, check, and butterfly valves to meet your needs, stocking popular sizes, pressure classes, and trim options from top manufacturers.
API 6A gate – 1-1/16 inches to 7-1/16 inches
API 6D ball – 1/2 inches to 60 inches
Modular ball (DBB) – 1/2 inches to 24 inches
Check – 1/2 inches to 60 inches
Plug – 1/4 inches to 24 inches
Choke – 1-1/16 inches to 7-1/16 inches
Midstream and gas utility
Within the midstream and gas utility market, we offer unparalleled products and services. Operating in the midstream energy sector entails managing a wide variety of activities and processes between the wellhead and the final destination. This includes gathering, processing, compression, fractionation, and production clean-up, transmission, and terminals. Our team has the expertise to safely and efficiently manage all of these operations.
We have a world-class distribution network that strategically locates midstream products close to key markets. We also have regional market sales specialists, product line specialists, and specially trained inside sales staff and specialists to provide the highest level of customer-focused support available.
API 6D gate – 2 inches to 72 inches
API 6D lubricated and expanding plug – 3/4 inches to 24 inches
API 6D ball – 1/2 inches to 60 inches
Downstream and industrial
In the downstream markets, we supply industrial valves, actuators, and custom-engineering packages to perform specific functions in critical, unique flow control environments, such as refineries and petrochemical plants. We have a world-class distribution network that is backed by skilled and experienced customer service and field specialists. This allows us to provide gate, ball, plug, butterfly, globe, and check valves for the most demanding applications.
In addition to serving all sectors of the oil and gas energy industry, We are also a trusted supplier to other industrial areas. We specialize in commodity and special products, ranging from low to high-pressure applications. Our product-driven solutions help to improve process inefficiencies and provide a lower total cost of ownership through reduced operation, installation, and maintenance costs.
API 600/603 gate, globe, and check – 2 inches to 60 inches
API 602 gate, globe, and check – 1/4 inch to 4 inches
HF acid API 602 and API 600 gate, globe, and check – 1/2 inch to 36 inches
Flanged, threaded, and socket-weld ball – 1/4 inch to 60 inches
Pressure seal – 2 inches to 24 inches
Wafer/Dual plate check – 1-1/2 inch to 60 inches
Resilient seated butterfly – 2 inches to 144 inches
Triple offset butterfly – 3 inches to 120 inches
High-performance butterfly – 2-1/2 inches to 60 inches
Instrumentation – 1/4 inch to 1 inch
Cryogenic – various sizes
Valve Manufacturers Association of America: Supporting the industry every day
We are thrilled to be an active member of the Valve Manufacturers Associate of America, the only North American trade association that exclusively represents the interests of valve, actuator and control manufacturers, suppliers, and distributors.
Members are vital manufacturers and distributors/channel valves companies partners that have a significant presence in the US or Canada, be in business for a certain length of time, and be of a certain size. VMA members are committed to upholding the association's core values of safety, quality, service, and innovation.
Baird Valve and Regulator
Bonney Forge
Cameron
Cameron (Demco)
Cameron (NAVCO)
Cameron (Nutron)
Cameron (Tom Wheatley)
Cameron (Wheatley)
Cameron (WKM)
Chromatic Industries
KF Valves
CNC Flow Control
Conbraco Industries (Apollo)
Crane (Pacific Valves)
Crane (XOMOX)
DeZURIK
Dixon Eagle
Emerson (Anderson Greenwood™)
FBV Inc.
Flomore
Flowserve (Durco)
Flowserve (Nordstrom)
Flowserve (Vogt)
Forum Energy Technologies
Forum Energy Technologies (DSI®)
Forum Energy Technologies (PBV®)
GRM Flow Products
KITZ
L&T Valves
Master Flo
McDonald Industries
Milwaukee Valve
NOV Anson™
NOV Magnum™
NOV Mission™
Perar
SSP (FloLok)
Stream-Flo Industries
SWI Valve
Trueline Valve
Tulsa Valve
Tylok International
Velan
Warren Valve
Whittle & Neher Systems
The most common asked questions
Valves are a crucial element in piping and tubing systems used to control the flow of liquids, gases, and other materials. Valves allow for efficient and safe routing of fluids through the system by opening, closing, or partially obstructing passageways. They are typically placed at points where the fluid needs to be diverted from one pipe to another.
Individual valve types may be capable of performing one or more of these functions:
On-Off service
Throttling service
Preventing reverse flow
Pressure control
Flow control
Temperature control
Level control
Directional flow control
Sampling
Valves are quite diverse and may be classified into several basic types. They can be classified by how they are actuated, operating mechanism, function and even particular field or applications.
Standard operating types include:
ball

butterfly

choke

diaphragm

gate

globe

knife

needle

pinch

piston

plug

solenoid

spool valves
Valves are often made from various materials, depending on the type of operation, function, or application in which they will be used.
Some common types of materials include:
alloy steel

aluminum

brass

bronze

carbon steel

cast iron

ductile iron

PVC

steel

stainless steel
DistributionNOW is one of the world's largest oil field valves and industrial valves distributors. We stock and sell a comprehensive offering for the upstream, midstream, downstream and industrial market segments.
Our online store has thousands of valves in stock for various operating needs. You can filter our selection by type, end connection, pressure and class, port size, connection size, and more. Visit shop.dnow.com today and register an account to begin exploring our complete catalog.
In addition to providing the highest quality valves, we also offer services for actuation, modification and repair through our Total Valve Solutions division. Visit our TVS page to learn more.
At DistributionNOW, we pride ourselves on providing excellent products and top-tier customer service. Our team of experienced professionals is always here to help you find suitable valves for your needs, and we'll be happy to answer any questions you may have. Contact us today to get started.
DistributionNOW is your one-stop solution for valves. We not only distribute a wide selection of high-quality OEM and aftermarket valves, but we offer actuation, modification and service for valves.
We provide actuated valves and valve actuation customized to your specific needs. Whether you need electric, pneumatic, direct gas, or hydraulic actuation, we can provide a solution that meets your requirements.
Our modification options can be done entirely in-house, and we provide extensive valve machining and fabrication solutions, including pup extensions, stem extensions, end connection alterations and more. All modifications are thoroughly tested for quality and safety.
Our field and in-shop service are supported by a vast network of distribution centers and branch facilities to accommodate fast-track projects and critical plant shutdowns. Our highly-trained technicians and state-of-the-art equipment and facilities prepare us to quickly evaluate and assess repair requirements and determine the proper execution and safety measures to ensure safe and complete repair or calibration services.
Additional services can be provided to meet your project needs, including but not limited to NDE, high-pressure gas testing, low temperature and cryogenic testing, fugitive emission testing, valve modification and specialized painting. All of which are available from DistributionNOW approved facilitates and on a lead time to meet your needs.
Learn more about our Total Valve Solutions offerings.
The main parameter concerned in selecting a valve or valves for a typical general service are:
Fluid to be handled – affects the type of and its material
Functional requirements – affects the type of valve used
Operating conditions – affecting both choices of type and constructional materials
Flow characteristics and frictional loss – where not already covered by functional requirements, or
setting additional specific or desirable requirements.
Size of valve – may affect the choice of the type of valve (e.g. - very large sizes are only available in a
limited range of types)
Special requirements – quick-opening, free-draining, control, temperature
Ball Valves
A ball valve is defined as a quarter-turn valve with a spherical closing element held between two seats. Because of their quick opening and good shut-off characteristics, ball valves are widely used as on/off valves in chemical processing and other industries. Ball valve body designs are typically one-, two-, or three-piece, or all-welded. Larger valves with heavier balls (e.g. - on pipelines) may use trunnions to help support the ball and prevent damage to the soft internals. These valves are also available in a double block and bleed configuration.
Some special designs are also available for specific applications:
Throttling ball valves - which have V-shaped notches or slots in the ball
3- and 4-way valves - which have multiple ports in the ball to direct the flow to different locations, or allow mixing of media from different lines
Rising stem ball valves - which have a stem design that moves the ball away from the seat when opening to reduce wear, and moves the ball into the seat when closing to form a tight seal
Pig valves - which allow launching and receiving of pipeline pigs through a special entry plug
A butterfly valve is a quarter-turn valve which has a circular disc as its closing element. The standard design has the valve stem running through the center of the disc; later designs offset the stem so that the disc 'cams' into the valve seat. Advantages include less wear and tear on the disc and seats and tighter shut-off capabilities. Many design types are available, including inexpensive Teflon or resilient seats for use in water (treatment) plants, etc. More expensive metal seats can be used where high temperatures or aggressive chemicals are encountered. So-called "high-performance" butterfly valves offer zero-leakage designs and have been applied in both the chemical and hydrocarbon processing industries.
Some special designs are also available for specific applications:
Wafer body
Rubber seated
Lugged body
Double flanged
Offset disc (high-performance double and triple)
A plug valve is a multi-purpose valve is designed to operate in the fully open or closed position. They are used in chemical, petrochemical, pulp and paper, pharmaceuticals, fossil fuel, nuclear power, water treatment and purification systems. Some special applications would be hydrofluoric acid, fire safe, chlorine service, sampling, leak detector, buffer systems, converging and diverging applications and oxygen service.
The basic style is the two-way plug valve, which allows the flow to move normally from left to right or vice-versa. Other configurations are the three-way, four-way, and five-way designs, which would allow mixing, converging, and diverging of flows. These valves are also available in a double block and bleed configuration.
Plug valves are manufactured with lubricated or non-lubricated designs. The lubricated design is sealed with grease (lubricant), whereas the non-lubricated design is sealed with a resilient sleeve, fully retained around the top, bottom, and around the ports. They can be ordered in full or reduced port, operated by lever, gear, or power source, and in many various materials suitable for most applications.
Plug valves are offered in three different patterns:
Short pattern – offers end-to-end dimensions of gate valves
Regular pattern – offers the greatest port (nearly full port pipe sizes) by mean of a trapezoidal configuration
Venturi pattern – offers lower cost and better hydraulic efficiency; has a smaller port than the IPS of the valve, usually one size smaller


Lubricated
Non-lubricated

Lift
Sleeved
Lined
Eccentric
Offset eccentric
Gate valves are the most common of all commodity valves. It derives its name from the gate-like closure element, which operates in a perpendicular plane to the flow stream. Mainly used in industrial piping, this valve is designed strictly for a fully open or a fully closed operation. Although normally handwheel operated, they can be easily adapted for bevel gear, electric motor, or cylinder actuators. The gate valve exhibits low resistance to flow because of its straight-through flow path and is used where minimum pressure drop (ΔP) and bi-directional flow are required. Many various materials for body and trim combinations can be specified to comply with almost any on/off service.
Body styles:
Angled wedge disc

Flexible (solid wedge)
Split

Rubber seated
Through conduit
Knife
Slab (including double block and bleed)
Expanding (including double block and bleed)
Bonnet styles:
Bolted bonnet
Welded bonnet
Pressure seal bonnet
A globe valve is designed to regulate or throttle flow. The closure element of a globe valve is a plug that can be of many various shapes and forms; popular shapes include a flat disc, conical, parabolic, and spherical. Each design is tapered differently to perform a liner, quick-opening, or equal percentage flow characteristic in relation to flow calculations. The tortuous flow path is parallel to the seat, requiring tremendous closing torques with the larger globe valves due to its unbalanced trim design. Therefore, the size of globe valves is usually limited to the nominal size of 12 inches. Because of the change of the flow path through the valve, this valve causes high resistance to flow.
Body styles:
Angle
T-Pattern / Tee Pattern
Y-Pattern / Wye Pattern
Check stop
Bonnet styles:
Bolted
Welded
Pressure seal
Bonnet-less
A check valve is designed to allow fluid to flow in a given direction, but closes to prevent backflow. Check valves (also called non-return valves) are usually self-acting.
Types of check valves include:
Swing check
Tilting disc check
Double-door (dual-plate wafer check)
Silent (in-line)
Ball check
Flange
Piston/Lift check
Foot
Axial
Nozzle check
Non-slam check
A needle valve is a globe valve that uses a pointed, needle-shaped closure element for very precise throttling requirements with very low flow coefficients (CV). The needle valve has various end connections but primarily has male or female threaded and tube connections. They are used extensively for instrument air lines, sampling lines, gas chromatographs, test stands, machine cutting tools, cooling oil lines, cylinder valves, oxygen service, research laboratories, hydraulic systems, and in-control room instrumentation panels.
A safety relief valve is a quick-opening valve using a diaphragm plate with an adjustable spring set at the relief pressure. When the pressure reaches a set point, the valve opens and alleviates critical overpressures in a pipeline that could cause severe damage, including explosions.
They are designed in a variety of types and sizes, and are used in a variety of industries. They are important part of any safety system that helps prevent accidents.