Industrial and Oilfield Pumps
Pump Solutions: Buy, Repair and Maintain Quality Pump Products
Are you searching for reliable, top-quality pump products and solutions for your business? Our DistributionNOW U.S. Process Solutions group has years of experience in the industry, allowing us to become a trusted and leading provider of oilfield, industrial and municipal pumps that cater to various industries. Our pump stores give you access to a wide range of pump products as well as an extensive fleet of rental pump units, including centrifugal, positive displacement and surface pumps, to mention a few. Contact us today to learn more about how we can help you streamline your operations and improve your bottom line.
Industry-Leading Pump Products and Services for Superior Flow Management
Pump products are incredibly versatile and can resolve several issues related to the transportation and movement of fluids. We have various sizes and types of pumping products, each offering specific benefits and features that cater to multiple requirements. DNOW pump services are also available for all pumps and equipment, ensuring they are in prime condition. With this kind of support, individuals can have peace of mind knowing that their pump products will operate reliably and efficiently. Whether it's for municipal or industrial use, DNOW's pump products can make a significant difference in enhancing your fluid movement process.
---
Get In Touch With An Expert
The Benefits of Working with DNOW
Working with a reputable distributor like DNOW can make all the difference when finding the right pump products and services for your needs. As a leading distributor of pump products for oilfield, industrial and municipal applications, we offer a wealth of expertise and experience that is hard to beat. With years of pump industry know-how, our experts can help guide you toward the best possible solutions for your pump product needs, no matter your specific requirements. Whether looking for reliable pumping equipment for harsh industrial environments or efficient and cost-effective solutions for municipal water supply systems, our team has the skills and knowledge to help you find the perfect fit.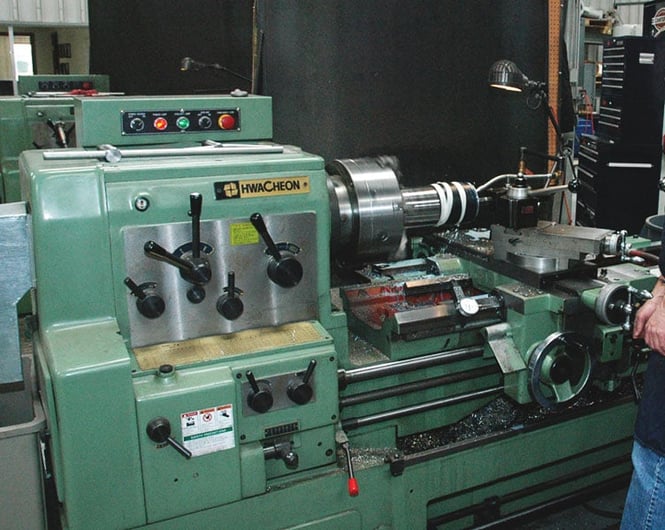 Precision Machining and Repair Pump Services
Our affiliated brand Odessa Pumps provides precision machining such as engine lathe, power end repairs, multi-stage case repairs and fluid end repairs for all types of pumps. Our precision repair machine facility serves numerous industries, including oil and gas, power generation, petrochemical and municipal markets. We have the staff, knowledge and machinery to provide complete quality service you can count on. Our commitment to your needs is best stated in the Odessa Pumps Mission Statement: "We will put forth our best effort in all we do with honesty and integrity."
A History of Providing Pump Packages, Parts and Repair
Providing pump solutions, packages, parts, repair, field services and machining since 1980, we have been a key supplier of quality equipment for the energy and industrial market. Over the years, we have become known for our commitment to customer service and our dedication to providing the best quality pump solutions. We strive to provide top-tier local service and support so you can get the most out of your equipment and get the job done right. With our extensive experience in the industry, we have become a trusted name delivering quality solutions time and time again.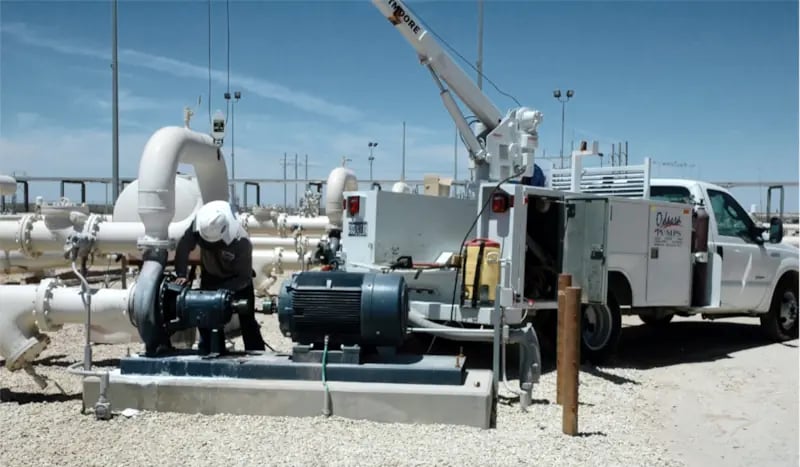 Reliable and Unmanned Custom Pump Solutions for the Harshest Environments
Our affiliated brand Power Service fabricates pump packages with custom pump integrations that allow the unit to be operated entirely unmanned in the harshest environments possible. Not only are our custom pump packages designed with longevity and durability in mind, but our quality assurance process ensures that the product you receive is up to the highest standards of excellence. With Power Service, you get a reliable product that can handle whatever your industry throws your way.
Rental, installation and Service of High-Performance Horizontal Pumping Systems
Our affiliated brand Flex Flow is a leading provider of H-pump solutions for surface applications across the energy industry. We offer rental, permanent installation and service of high-performance horizontal pumping systems (HPS) and hydraulic jet pumps (HJP). We provide our customers with the H-pump expertise they need throughout the lifecycle of their water management applications. Our pumps are designed to offer maximum efficiency and reliable performance with low maintenance costs and a robust design. With the advanced technology and quality components built into each pump, you can rest assured that your water management needs will be met easily and efficiently.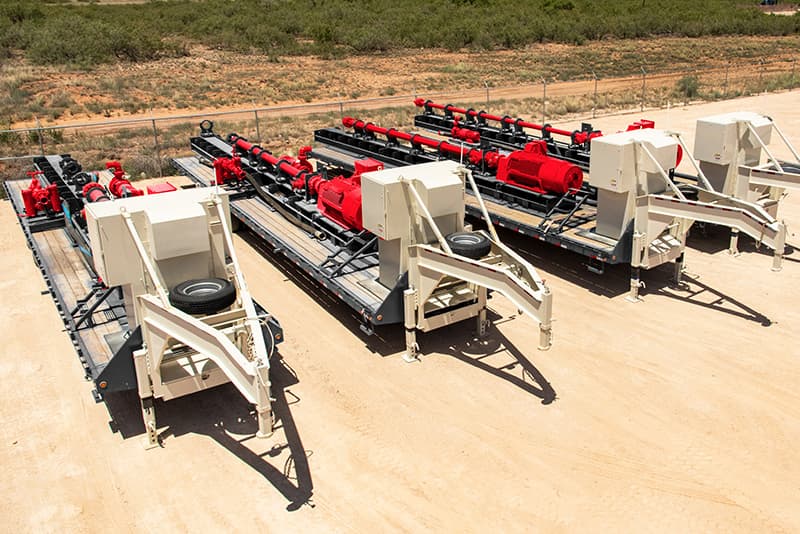 Expertise and Customized Solutions for All Pump Systems
As a leading distributor of pump products for oilfield, industrial and municipal pumps, we pride ourselves on providing excellent customer service and high-quality products. With our extensive product range, customized solutions and expertise in various industries, we are well-equipped to help you meet your specific needs. Whether you need centrifugal, positive displacement or surface pumps, our products are designed to withstand even the harshest conditions and perform consistently, ensuring your operations run smoothly and efficiently. Contact us today to learn more about how they can support your business!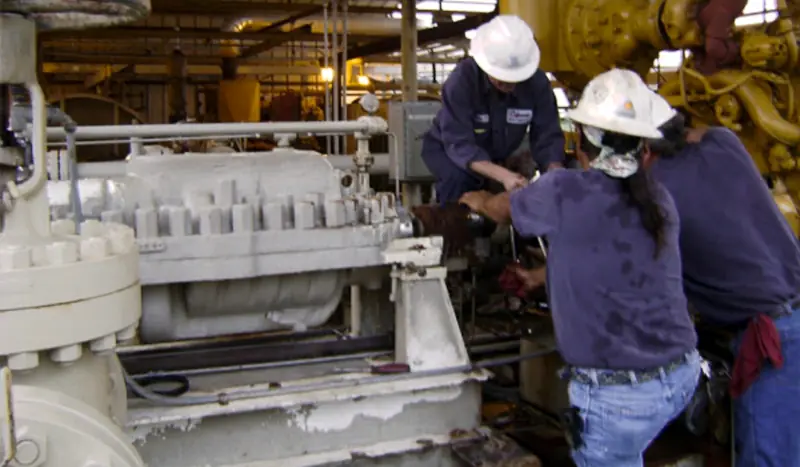 Instant Access to Pump and Packages Resources
Take the hassle out of learning about pumps and pump packages with the wealth of resources from DNOW! Get the info you need without spending hours researching. With an abundance of resources from DNOW, discover the knowledge you need with ease.