DistributionNOW Safety Services
Safety Equipment Inspection & Repair
Safety equipment inspection and repair is a critical parts of any operation. By ensuring that all safety equipment is in good working order, you can help prevent accidents and injuries. Regular inspection and repair of safety equipment can also help extend the life of the equipment.
DistributionNOW has comprehensive standard operating procedures for all safety equipment inspections and repairs, ensuring that equipment meets manufacturers' standards and customers' expectations. Our personnel is selected and trained to DNOW's high standards and a strong culture of safety.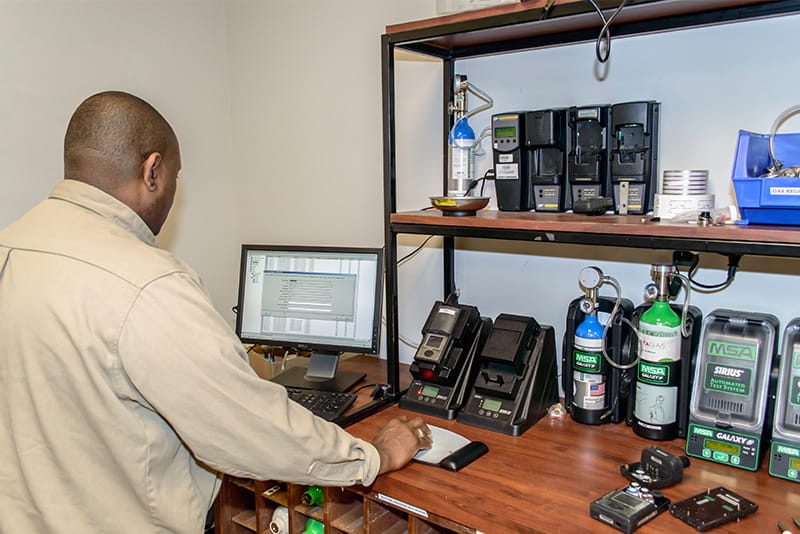 Safety Services and Solutions
DistributionNOW Safety Services provides a variety of services to help keep you safe, including inspection, maintenance and repair of life-saving equipment. We also provide temporary and full-time personnel for on-site stores, training, turnarounds, safety/permit duties, and health services. We have the resources and experience to develop solutions that save you money and help you complete your jobs safely.
We offer inspection and repair services on a range of equipment:
Safety Respiratory equipment

SCBA Air Paks
Emergency 5-minute escape airline units
Airline respirators
Powered air-purifying respirators (PAPRs)
Welding respirators
Air-purifying respirators
Breathing air boxes
Breathing air carts
6 and 12 packs
Bottle trailers
Tube trailers
High and low-pressure compressors

Safety Instrumentation

Single-gas monitors
Multi-gas monitors
Photoionization detection monitors (PIDs)
Confined space monitors
Area monitors
Benzene monitors

Fire

Fire extinguishers
Fire hose
Emergency lighting

Safety Equipment (Miscellaneous)

Safety showers and eyewash
Fall protection harnesses, lanyards, and retractable lifelines
Level A suits
Chain ladders
lighting
Ventilation