Empowering the Energy Industry with Innovation
DistributionNOW knows that the oil and gas industry has many challenges that you face every day. From drilling onshore or offshore to exploration and production to natural gas processing and refining to petrochemicals and fine chemicals, DNOW is always ready to supply and serve. We bring together an exceptional combination of people, processes, technology and quality products dedicated to even the most demanding applications.
Securing Critical Parts and Supplies in the Energy Industry
DNOW is a leading provider of supplies and services to the oil and gas industry. We provide a comprehensive selection of parts and supplies from the industry's most prominent and trusted names. Our energy product offering serves the energy industry – from upstream drilling and completion, exploration and production ("E&P"), midstream infrastructure development to downstream petroleum refining and petrochemicals – as well as in other industries, such as mining, chemical processing, liquefied natural gas ("LNG") terminals, power generation utilities and renewables. The industrial distribution end markets include engineering and construction firms that perform capital and maintenance projects for their end-user clients. With DNOW, you can trust that you get the best parts, services and solutions for your energy needs.
Onshore Drilling Rigs
Whether your operations are in the U.S. or Internationally, DNOW has the product offerings and supply chain management solutions to minimize rig downtime and reduce the total cost of ownership.
Offshore Drilling Rigs
In today's world, global enterprises operate 24/7 and across time zones. DNOW has the support and inventory to help maintain your operations day-in and day-out and avoid downtime in critical situations.
Artificial Lift Solutions
DNOW has the artificial lift technology, tools, and expertise to help you lower lifting costs and decrease downtime while optimizing production from new and emerging oil and gas wells.
Tank Batteries and Production Facilities
DNOW is your one-stop solution for PVF, pumps, engineering, construction management and fabricated modular process equipment for your wellsite onshore and midstream gathering systems.
Midstream Pipelines
For midstream pipeline projects, reliable and efficient product supply is essential. At DNOW, we have the product inventory, expertise and experience needed to ensure that your midstream projects flow smoothly.
Utilities and Gas Distribution
Our extensive range of downstream and industrial products and services, customer service and technical expertise are available to support the needs of downstream utilities and gas distribution operations.
Carbon Management and Decarbonization
DNOW can help you achieve your GHG-emission goals with our low-emission products and custom production equipment packages. Act now to start improving the environmental impact of your operations.
Evolution of Energy Sources
Reduce your carbon footprint today with expert help from DNOW. Take advantage of our range of products and supply chain services explicitly designed to facilitate the evolution to sustainable, low-emission energy sources.
The Benefits of a DNOW Partnership
Partnering with DNOW can be highly beneficial for your business, especially if you are in the energy industry. Our world-class supply chain solutions are unmatched, and we have a reputation for providing one of the best customer services in the industry. With our extensive network of suppliers and vendors, you'll be able to get the materials and equipment you need quickly and easily, allowing you to focus on your core business. Plus, our knowledgeable staff is always available to answer any questions or address any concerns. With DNOW, you can save time and money by sourcing all your energy industry needs from one location.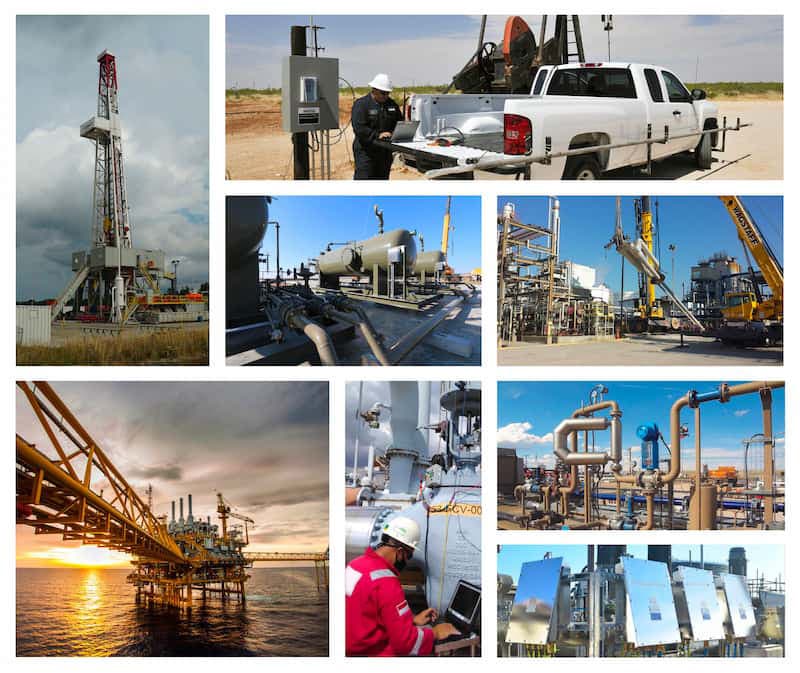 Streamlining the Energy Industry's Complicated Supply Chain
The energy industry is known for its complex supply chain and expensive sourcing and delivery processes. However, DNOW is here to help with a streamlined supply chain that reduces the time and cost of sourcing and delivering products and services. Doing so increases efficiency and enables you to complete your projects faster and control costs. This is especially important for industrial customers who require a steady supply of critical parts and services to keep their operations running smoothly.
Solving Operator Challenges
We are a supply chain, project management, and warehouse and inventory management expert with extensive knowledge, hands-on industry experience, and a global presence. We employ a customer-focused management approach that delivers tangible results.
Targeted Savings Opportunity
Oil and gas companies typically lack core competency in managing non-core investments in the form of materials management; we can help:
Reduce total cost of ownership within the supply chain
Reduce MRO inventory
Surplus redeployment
Reduce working capital
Increase efficiency
Material issue productivity efficiency
and more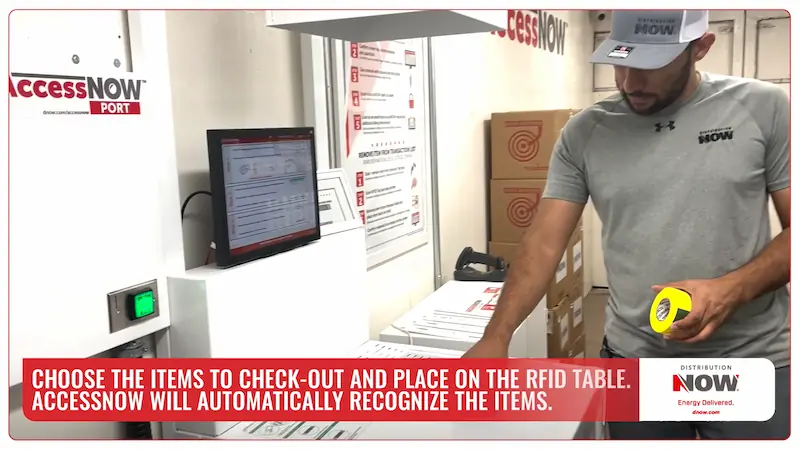 Leveraging Technology Solutions from DNOW
DistributionNOW is a significant player in the energy industry, providing cutting-edge solutions such as our world-class technology for eCommerce, data and supply chain efficiency, all powered by DigitalNOW. Leveraging our expanding digital solutions platform, we aim to deliver practical solutions that help you streamline your operations and improve your bottom line.
DNOW – the Partner You Need to Succeed in the Oil and Gas Industry
Finding critical products and services for the oil and gas industry doesn't have to feel daunting with DNOW by your side. We can provide the tools and knowledge necessary to succeed in this dynamic field. With DistributionNOW, you can trust that you're working with a leading equipment and materials supplier who truly understands this field's complexities. You can remain successful in today's fast-paced industry by implementing proven practices such as pre-planning, cost control, effective communication, and consistent management of materials and personnel.