Centrifugal Pumps
High-Performance Pumps With Reliable Flow Rates, Longevity and Durability for Any Industry and Application
Explore our wide selection of high-performance centrifugal pumps designed to meet the needs of any industry and application. Whether you need efficient water circulation, reliable filtration, seamless oil extraction, effective sewage treatment, or precise chemical processing, our centrifugal pumps deliver exceptional performance every time. With their versatility and reliability, these pumps are the perfect solution for industries ranging from agriculture and mining to manufacturing and commercial settings.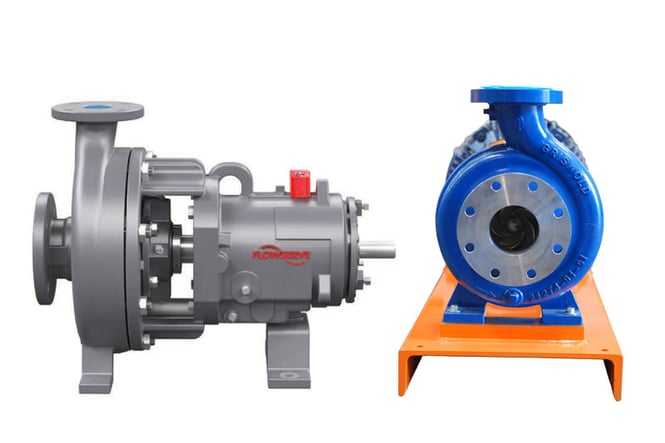 Centrifugal Pump Product Lines
DNOW offers sales and service/repair for a wide range of centrifugal pumps and pump packages through our Flex Flow, Odessa Pumps, and Power Service divisions. Use our filter to browse our product lines.
Product Information
Centrifugal pumps, with their exceptional features and numerous benefits, are an unparalleled choice for various applications. These remarkable pumps are designed to deliver outstanding performance and efficiency, ensuring seamless operation and optimal results. With their ability to handle high flow rates and low viscosities, centrifugal pumps are perfect for applications in industries such as oil and gas, water treatment, chemical processing, and many more. Moreover, their compact design and easy maintenance make them a cost-effective solution for large-scale industrial projects and small-scale applications. Whether transferring fluids, boosting water pressure, or circulating liquids, centrifugal pumps provide the reliability, versatility, and effectiveness needed to meet the demands of diverse industries.
Features:
Wide Range of Sizes: We distribute pumps in various sizes, providing versatility to suit different flow rates and head requirements.

High-performance design: Our centrifugal pumps are engineered to deliver optimal performance, ensuring efficient and reliable operation.

Easy maintenance: Our pumps are designed for easy maintenance, with accessible components that simplify upkeep and minimize downtime.

Precise control: There are multiple methods for controlling flow, such as bypass lines, throttle valves, multiple pump arrangements, impeller trimming and pump speed adjustments.

Corrosion Resistance: Many centrifugal pumps are constructed from materials that offer excellent resistance to corrosion, enhancing their durability.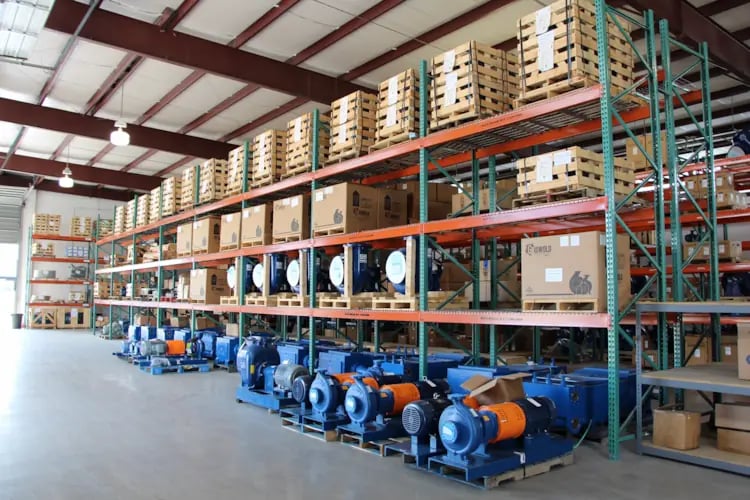 Benefits:
High Performance: Centrifugal pumps deliver high flow rates and generate substantial pressure, making them ideal for applications that require moving large volumes of fluid.

Versatility: They can accommodate a wide range of fluids, including water, chemicals, slurries, and even abrasive liquids, making them suitable for diverse industries.

Cost-Effective: Centrifugal pumps are often more cost-effective than other types due to their lower initial cost, energy efficiency, and reduced maintenance requirements.

Quiet Operation: These pumps operate with minimal noise, ensuring a comfortable and peaceful working environment.

Reliability: Centrifugal pumps are known for their reliable performance and long lifespan, providing peace of mind and uninterrupted operation.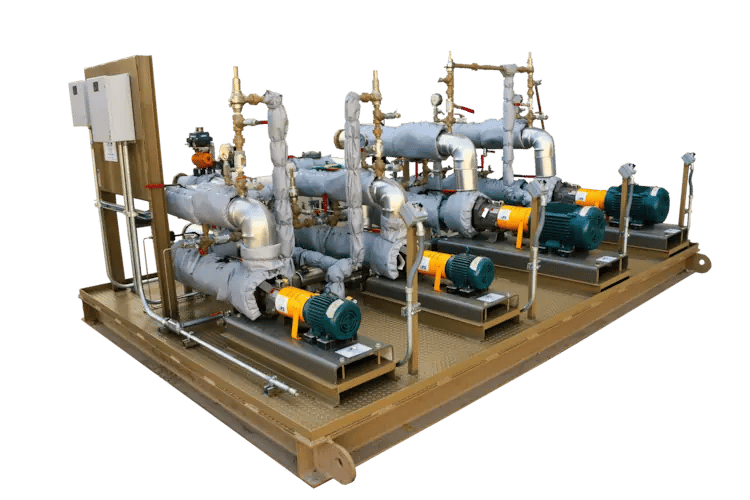 Enhancing Equipment Lifespan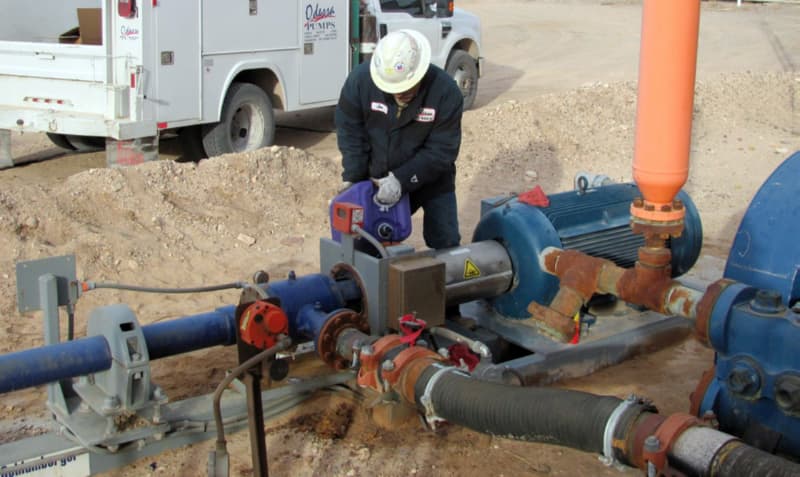 Maximize Pump Efficiency with Our Preventive Maintenance Service
Odessa Pumps, a DNOW Company, focuses on proactive and preventative maintenance programs to help extend the life of your equipment. Our factory-trained technicians arrive in fully-equipped service trucks, complete with one-ton chassis with service bed, electric-hydraulic hoist, air compressor, gas torch, cell phone and specialty tools. Our field personnel are current on safety and health regulations and participate in monthly training sessions, such as H2S training, gas monitoring, first aid and lockout-tagout procedures. With a custom maintenance program today, we can help you get the most out of your pumps.
High-Quality Centrifugal Pumps for Achieving Sustainable Energy Goals
DNOW is helping operators meet more sustainable forms of energy, including emissions reduction, decarbonization and more. To support these efforts, we offer a range of centrifugal pumps to help you find the right solution to meet your needs. Our centrifugal pumps are designed to be safe, efficient and reliable, so you can be sure you're getting top-quality products. With DNOW, you can trust that you're getting the best centrifugal pumps to meet your needs and take the next step toward a greener and more sustainable future.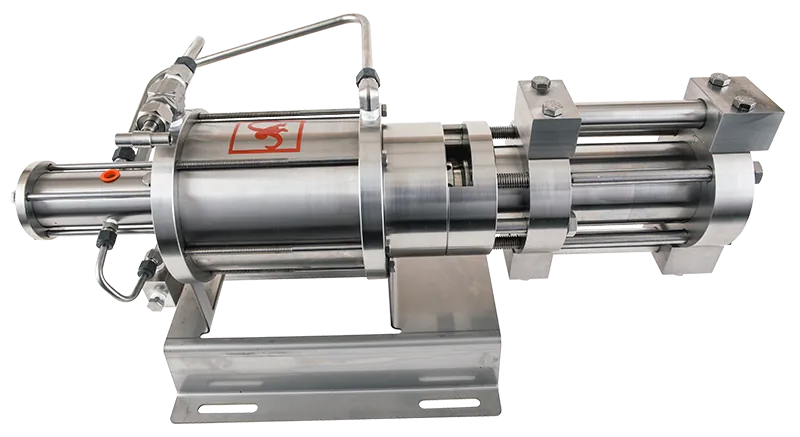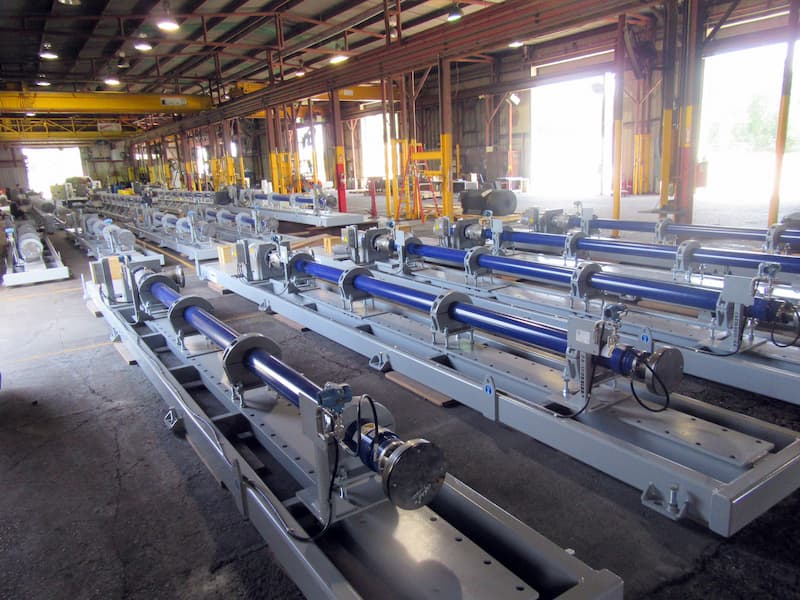 Why DNOW is the centrifugal pumps distributor of choice
Whether looking for a centrifugal pump for a new project or replacing an old one, DNOW has you covered with years of experience. We can help you find the right pump for various industrial markets, including oil and gas, chemical, food and beverage, municipal, power, mining and minerals, primary metals, pulp and paper and more. With a variety of options to choose from and expert support, we are confident that we can meet your needs. Contact us today to learn more about our centrifugal pumps and how we can help you!
FAQs
Centrifugal pumps rely on rotational energy transmission to function. Fluid is supplied to an impeller via a nozzle, causing the impeller to rotate rapidly. Some of the kinetic energy generated by the impeller's blades is imparted to the fluid, which then enters a volute casing or diffuser. Here, the fluid's velocity decreases while its pressure increases.
There are a variety of centrifugal pump configurations that are well-suited for different industrial applications. The most popular variants include:
The close-coupled centrifugal pump does not require a separate coupling, as the motor is directly mounted to the pump. This makes the pump more compact and cost-effective than the long-coupled centrifugal pump.

For heavy-duty and continuous use applications such as water circulation and cooling, long-coupled pumps are more suited.

Magnetic drive pumps are ideal for handling hazardous, corrosive, flammable and/or explosive fluids and other toxic chemicals because they are magnetically coupled. This design difference also means that there is no friction loss, wear or noise, making them more cost-effective and efficient.

Mechanically sealed pumps are more powerful and can work in tougher conditions because they have a stronger connection. They can also handle solids and high-temperature fluids better than other types of pumps. Centrifugal pumps with mechanic seals are best for industrial and marine applications such as food and beverage processing, seawater transfer, etc.

Vertical inline pumps have a vertical shaft and are radial split and overhung. Vertical inline pumps are typically only selected for specific applications where space is an issue.

Horizontal pumps are more popular because they don't require as much maintenance and are easy to install. They also let you get to the internal parts easily and can be connected to external accessories such as turbines and electric motors.

Multistage centrifugal pumps have multiple impellers that are installed and rotated on the same shaft. As the flow progresses from one impeller to the next, the head increases by the same amount, resulting in much higher pressure capabilities. This means that multistage centrifugal pumps are typically selected for applications where high-pressure capabilities are required, such as transferring fluids that must be moved over a very large distance.

Single-stage centrifugal pumps have a simple structure and are designed for applications where a large flow rate is more important than pressure capabilities. They are one of the most popular centrifugal pump designs and can be supplied in various materials and design variations to meet specific application requirements.

Vertical immersion pumps have an elongated shaft that separates the motor from the pump. The pump impellers are immersed in the fluid, but the pump motor stays outside the fluid. This pump design is ideal for emptying wells, sumps, reservoirs and tanks.
ANSI (American National Standards Institute) pumps are high-quality single-stage centrifugal pumps that were originally designed for use in the chemical process industry, but can now be used in other industries.
API (American Petroleum Institute) pumps are single and multistage centrifugal pumps that are required for high pressure and high-temperature applications within the oil and gas industry.
A centrifugal pump must have four basic parts to function properly. These parts include:
The housing encloses the pump mechanism and provides support for the bearings.

The impeller is a rotating vane that creates a centrifugal force, which moves the fluid. As fluid enters the impeller it is directed into the vanes of the impeller where it picks up speed and energy. When the fluid leaves the vanes and enters the casing, the velocity of the fluid equals the rotational speed of the impeller.

Diffusers and volutes are two types of centrifugal pump casings. They are stationary vane that help slow down on entry of the flow of fluid and due to fluid pressure direct it into the outlet port.

The shaft is the central unit in a centrifugal pump's rotor system. It bears the impellers, mechanical seal and the bearings of the pump. The shaft acts as a rigid framework from which pump operations can be conducted.

Bearings installed on the shaft help support it and other rotary elements. They also absorb radial and axial forces and help keep the shaft aligned for peak efficiency. Different types of bearings are used based on the pump's operating conditions.

The mechanical seal or packing is a crucial pump component that keeps the liquid from leaking out along the shaft. It is housed in the casing cover at the back of the casing. Different types of seals can be used depending on the process variables.

The motor provides the power to rotate the impeller.