Wastewater Pumps
Elevate Your Wastewater Operations and Optimize Fluid Management
When it comes to efficient wastewater management, DNOW's affiliated brands Odessa Pumps and Power Service lead with top-tier solutions for pumping, metering, control and telemetry. Our products are expertly crafted to tackle challenging tasks in wastewater, sewage, effluent, stormwater, return-activated sludge (RAS) and waste-activated sludge (WAS). We're committed to ensuring smooth water reuse and purification processes.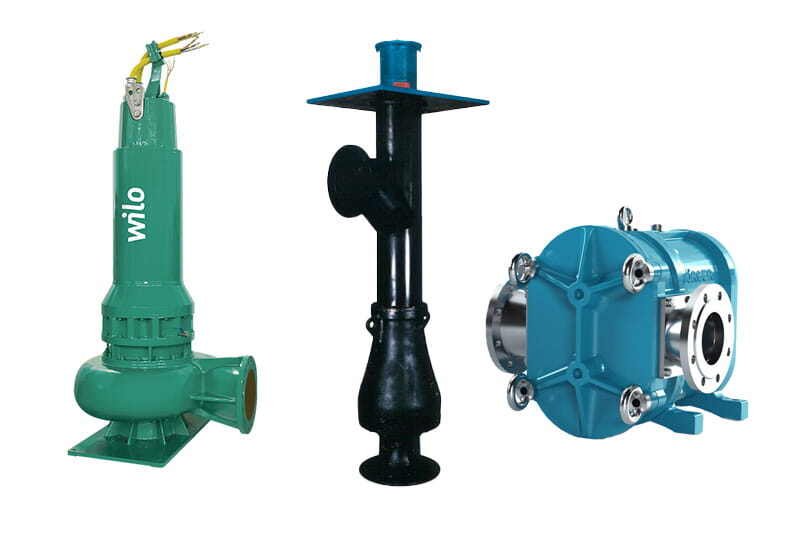 Through our U.S. Process Solutions operating units, our affiliated brands, Odessa Pumps and Power Service, offer a diverse range of wastewater pumps. With various designs and configurations, we cater to a wide array of requirements. Whether you're handling sewage or involved in wastewater treatment and transfer, we have the ideal solution for you. Our offerings include:
Lift Stations
Booster Station Pump Packages
Submersible Sewage Pumps
Water Treatment Transfer Pumps
Municipal Water Supply Pumps
Each product has been meticulously crafted with the highest quality materials, ensuring durability and longevity. We provide options made of cast iron, aluminum, and stainless steel, ensuring versatility for various applications.
Versatility: With a flow rate of up to 22,000 gpm, our solutions cater to a wide range of applications.

Durability: Materials like cast iron, aluminum, and stainless steel ensure long-lasting performance.

Low Maintenance: With fewer moving parts and a robust design, centrifugal pumps often require less maintenance than other pump types.

Operational Consistency: Automatic sensors and controls allow for consistent operation, even in fluctuating conditions, ensuring uninterrupted wastewater management.

Safety: Mechanical seals minimize leakage risks, ensuring the pump operates safely, especially when handling hazardous or corrosive wastewater.

Corrosion Resistance: Materials and coatings used in wastewater pumps are often selected for corrosion resistance, especially when dealing with aggressive chemicals.
Municipal Sewage Treatment Plants: They facilitate the movement of raw sewage from residential and commercial areas to treatment facilities and then manage the circulation of treated water and sludge within the facility.

Industrial Wastewater Management: Industries such as food processing, chemical manufacturing, textiles and more produce wastewater. Pumps transfer this wastewater from production areas to on-site treatment facilities or municipal sewage systems.

Agricultural Runoff Management: In agricultural areas, pumps are used to manage water runoff, which may contain pesticides, fertilizers and other contaminants, ensuring that these do not pollute local water sources.

Septic Tank Systems: Individual properties might use septic systems in areas without centralized sewage treatment. Wastewater pumps transfer effluent from septic tanks to drain fields.

Lift Stations: In many sewage systems, gravity does most of the work, but in areas with insufficient slopes or basements, lift stations use pumps to lift sewage from a lower to higher elevation.

Flood Control: Large-scale wastewater pumps help remove excess water to prevent or mitigate flood damage in areas prone to flooding.

Mine Dewatering: In mining operations, wastewater pumps remove water that seeps into the mines, ensuring safe and continuous operations.

Return Activated Sludge (RAS) and Waste Activated Sludge (WAS): In sewage treatment plants, pumps recycle the activated sludge back into the aeration tank and remove excess sludge for further processing.
Specifications
| | |
| --- | --- |
| Materials of Construction | Cast iron, aluminum, stainless steel |
| Flow Rate | Up to 22,000 gpm depending on configuration |
A selection of supplier and manufacturer partnerships
Danfoss
MJK Automation
Peerless Pump
Pentair Aurora
Pentair Fairbanks Nijhuis
Pentair Hydromatic
Vogelsang
Xylem Flygt
Xylem Multitrode