Pump Service and Repair
DistributionNOW's Odessa Pumps and Power Service affiliated brands provide an extensive variety of field service and repair assets across the expansive geography of North America. This includes comprehensive pump repair in the field, installation and startup, as well as preventative maintenance services for the installation of pumping equipment in the field.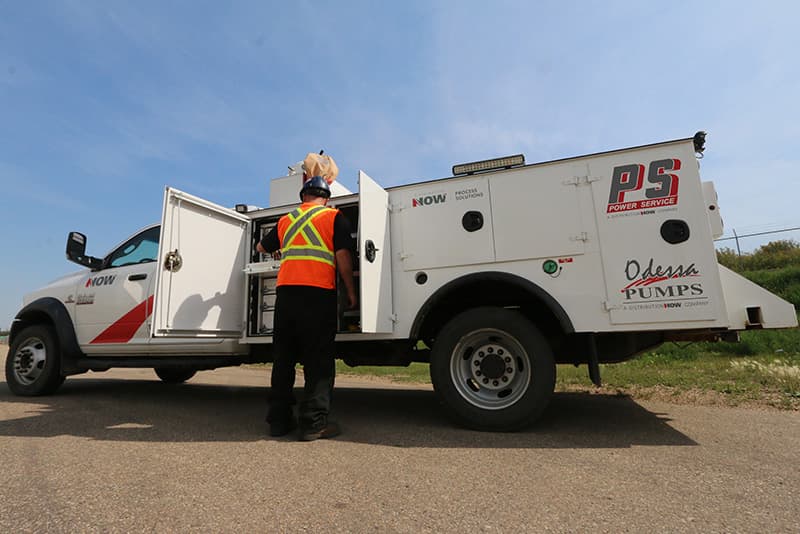 Expert Pump Repair and Maintenance Services
Pumps play a vital role in many industrial processes and their failure can lead to costly downtime and repairs. Our team of experienced technicians possesses the necessary expertise to repair any type of pump, regardless of the make or model. Whether the malfunction is minor or major, we can provide you with a reliable and efficient solution that meets your requirements. Click on the buttons below to learn more about the vast number of options for 24/7 pump repair and maintenance services that are specifically tailored to your unique requirements.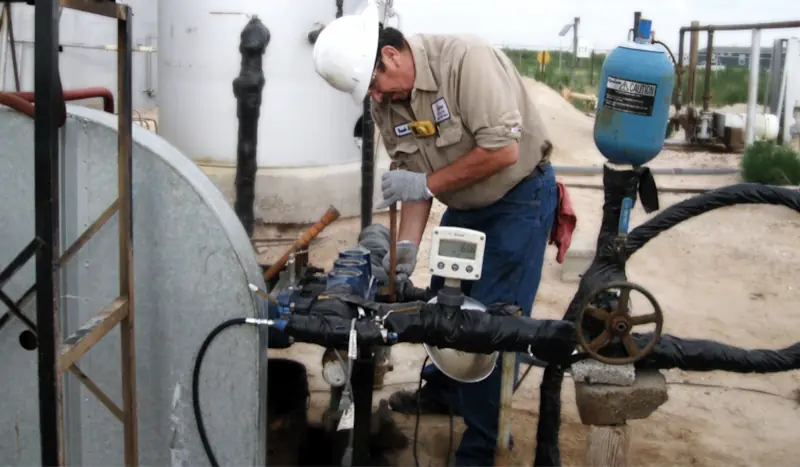 Multiplex Fluid End Change Outs and Repair
Get your fluid end completely renewed, from valve decks to stuffing box bores and gasket areas with our expert team! We replace cracked and worn-out parts, offer material upgrades and repairs to get you the best results.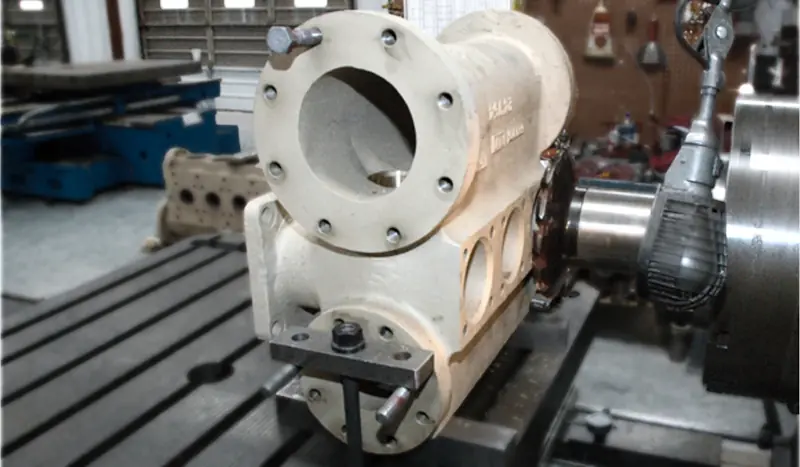 In-House Pump Repair, Overhaul and Machining
Get complete pump overhauls, repairs and machining service from our certified pump technicians. We provide pressure containing components welding, power end exchange/repair program and more.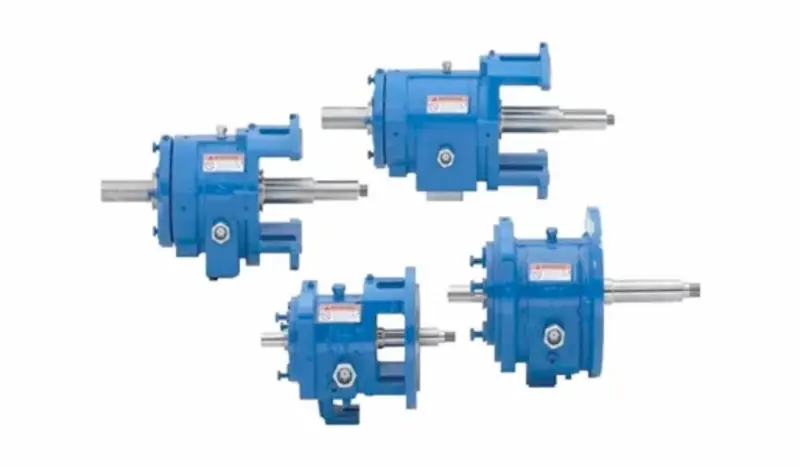 Mechanical Seal and Power End Replacement
Rely on us for high-quality proactive maintenance services and repairs such as mechanical seal and power end/thrust chamber replacement - giving you peace of mind about your equipment operations.
The One-Stop Solution for Your Pump Repair and Maintenance Needs
Our DNOW U.S. Process Solutions group has pump repair technologies that offer a one-stop solution for all your pump repair and maintenance needs. Our experienced technicians are equipped to handle all your machining, engineering and customer service requirements, no matter the make or model of your pump.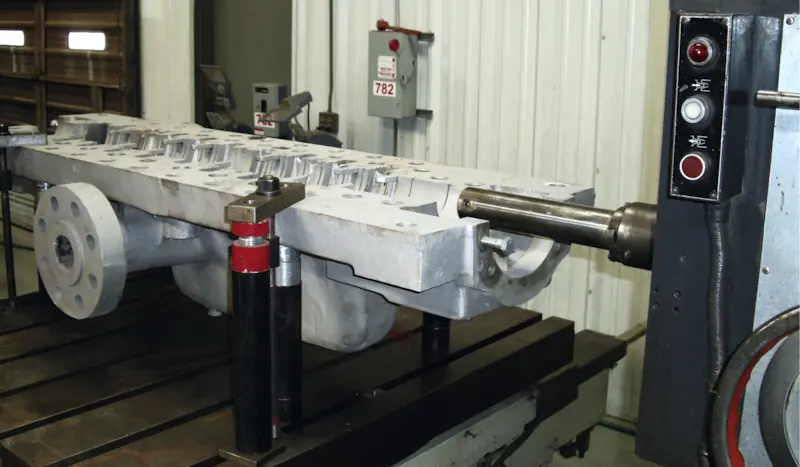 We have full capability of in-house machining and repair of pumps and their components for different types of pumps such as reciprocating plunger pumps, multi-stage centrifugal pumps, turbine pumps, fluid ends and power end pumps for the oil and gas, power generation, petrochemical and municipal markets.
Features:
Experienced team of technicians
Full capability of in-house machining
Comprehensive engineering services
Benefits:
Reliable repairs with quick turnarounds
Multi-model repairs capability
Aftermarket and OEM replacement parts to ensure reliability
Get Your Pumps Running Smoothly with Expert Technicians
At DNOW, we place a premium on repairing your pump system with speed and efficiency so that your daily operations can get back to running smoothly. Our team of field engineers and service technicians are at the ready should your pump require immediate attention.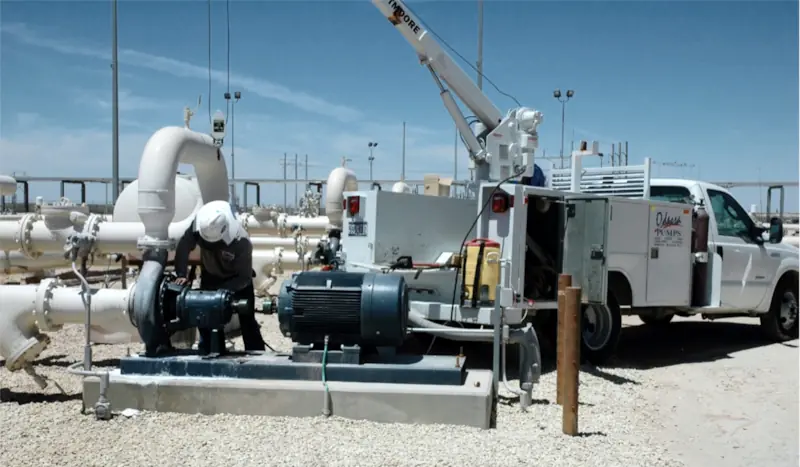 Drawing on years of experience in the field, our knowledgeable technicians are skilled at promptly identifying and closely examining any issues with your pumps. Whether you require service, repairs or preventative maintenance, we will attend to your needs anytime and anywhere, right at your preferred job site or facility.
Downloadable Resources
Need help with finding pump service and repair projects? Access our entire product catalog and download resources to support your pumping equipment services and repair projects. Get the resources you need to support your project now!