Pump Preventative Maintenance
Protect your pumps from problems down the road with DNOW U.S. Process Solutions group's preventative maintenance services, designed to protect your equipment and save you from unnecessary major repairs. Let this cost effective tool begin working for your pumps. Odessa Pumps is prepared to design a custom program for your pumps and equipment today. Get more out of your equipment with our reliable and efficient solutions!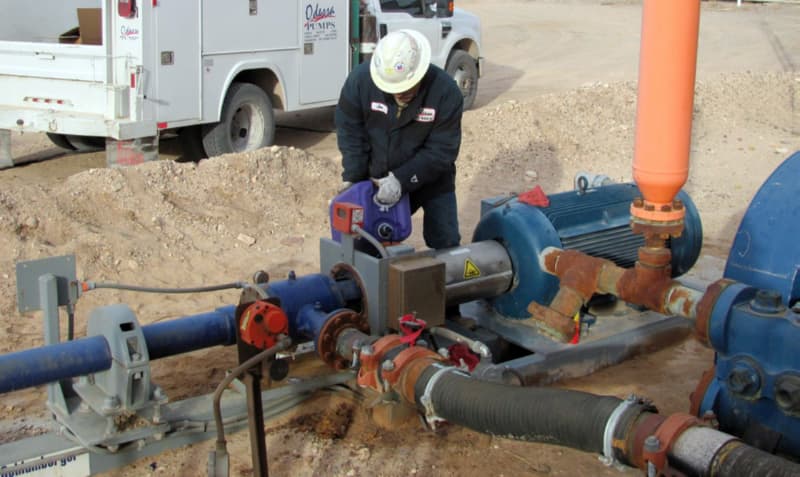 Product Description
Our repair pump shop's preventative maintenance programs will ensure your pumps operate reliably, efficiently and safely. With our comprehensive inspections and assessments, you can rest assured that any potential issues with your machines have been addressed promptly, helping to provide you peace of mind for the future. All field personnel are current on safety and health regulations and participate in monthly training sessions, such as H2S safety, gas monitors, first aid and lockout-tagout procedures. We provide our factory-trained technicians with fully-equipped service trucks with one-ton chassis, service beds, electric-hydraulic hoists, air compressors, gas torches, cell phones and specialty tools. We use advanced tools and techniques to identify current conditions and potential future issues, helping minimize downtime and prevent breakdowns. With preventive maintenance, systems run more efficiently, consume fewer resources and extend pump life cycles.
Features
Oil replacement
Bearing replacement
Condition monitoring
Packing replacement
Alignment check
Benefits
Ensure maximum efficiency and reliability with regular inspection, adjustment and repair of pumping systems
Decrease downtime with scheduled maintenance checks
Extend project life cycles by preventing costly breakdowns
Minimize resource consumption for improved environmental sustainability