Pump Alignment and Startup Services
DNOW U.S. Process Solutions group can provide complete field service offerings for aligning and startup new and existing pumping equipment. We use laser alignment tools and proven procedures with our professional and factory-trained field technicians. We provide this service on new installations and existing equipment. Our experts can also help you with proper startup procedures to get you running safely and efficiently.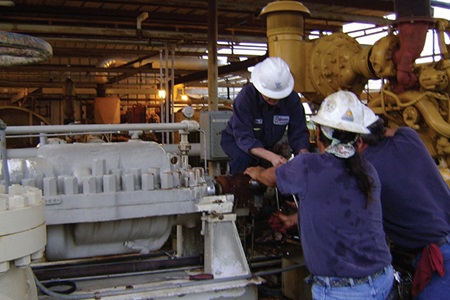 Product Description
Alignment and startup service can help keep your pumping system running efficiently and safely. We offer professional, factory-trained field technicians who will use laser alignment tools to provide optimal performance and protection for your equipment. Our comprehensive service includes laser hot/cold alignment, pipe strain evaluation and corrective action, initial pump lubrication, pre-commissioning checklist, priming, proper system startup sequence and condition monitoring after startup. With our expert knowledge and industry experience, you can trust us to get you up and running with minimal downtime.
Features
Laser hot/cold alignment
Pipe strain evaluation & corrective action
Initial pump lubrication
Pre-commissioning checklist
Priming
Proper system start-up sequence
Condition monitoring after start-up
Benefits
Minimize downtime by getting your system up & running quickly & safely
Increase efficiency with an optimized setup of your pumping equipment
Accurately identify any issues prior to start up

Tried and tested procedures ensure reliable functioning