Pump Service & Repair
DistributionNOW has a full fleet of field service and repair assets across a large geography of North America. This includes full pump repair in the field, installation and startup, as well as preventative maintenance practices for install pumping equipment in the field. We have decades of experience serving the oil & gas, power generation, petrochemical and municipal markets. Our experts can extend the life of your equipment with our maintenance programs, in-house repairs, upgrades and replacement parts. We have full capability of in-house machining and repair of pumps and their components.
Alignment & Startup Service
We provide full field service offerings for alignment and startup of new and existing pumping equipment. We use laser alignment tools and proven procedures with our professional and factory trained field technicians. We provide this service on new installations and existing equipment. Our experts can also help you with proper startup procedures to get you running safely and efficiently.
Laser hot/cold alignment
Pipe strain evaluation & corrective action
Initial pump lubrication
Pre-commissioning checklist
Priming
Proper system start-up sequence
Condition monitoring after start-up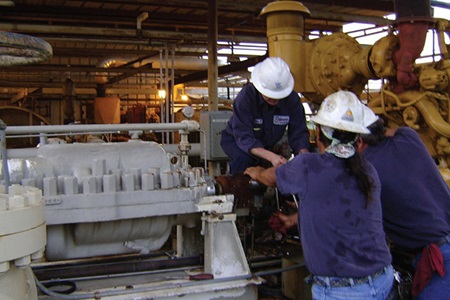 API 610 Power End Upgrades
We perform upgrades on all brands of legacy (pre-8th Edition) API 610 equipment to bring it up to current API 610 standards and API 682 sealed chamber dimensions. Our upgrades offer many benefits:
Complete power end replacement
Complete sealed chamber replacement
Use existing casing and impeller
Maintain existing hydraulics
Use existing piping
Use existing baseplate
Use existing motor location
2- to 4-week turnaround is typical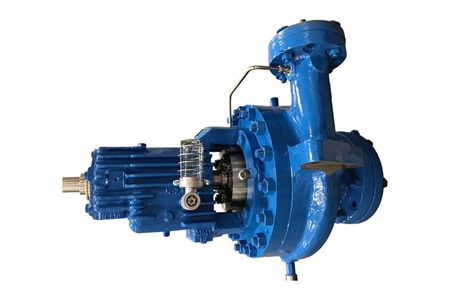 Upgrades Available
Flowserve
Flowserve (Byron Jackson)
Flowserve (IDP)
Flowserve (Pacific)
Flowserve (Wilson-Snyder)
Flowserve (Worthington)
ITT Goulds Pumps
Peerless Pump
Ruhrpumpen
SPX FLOW (ClydeUnion Pumps)
Sulzer
United Centrifugal Pumps
In-House Pump Repair, Overhaul & Machining
Our factory-certified technicians have the ability to fabricate and machine as necessary to complete any repairs, regardless of the complexity or scale of the job.
Reciprocating fluid end repair
Piston pump fluid end repair
Centrifugal casing component repair
Pressure-containing components welding, NDE & repair
Power end exchange/repair program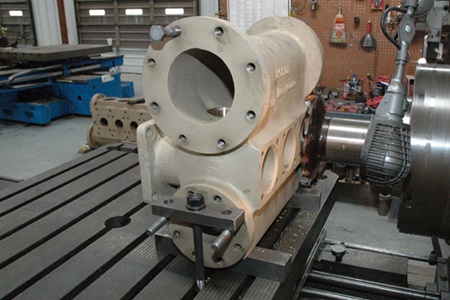 Mechanical Seal & Power End / Thrust Chamber Replacement
Our experts perform seal and power end replacements from stock:
Mechanical seal replacement
Mechanical seal upgrades
Mechanical seal failure analysis
Complete power end overhaul/replacement
In-stock ANSI power end replacements
In-stock reciprocating power end replacements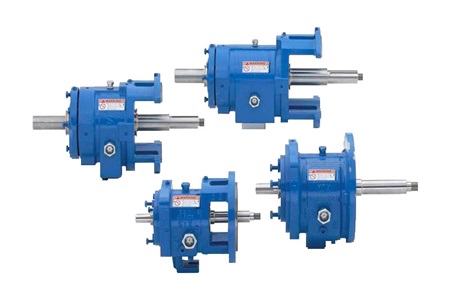 Multiplex Fluid End Change Outs & Repair
We offer complete renewal of your fluid end, including valve decks, stuffing box bores, faces and gasket areas.
Valve deck replacement
Stuffing box bore reclamation
Gasket area reclamation
Material upgrades
Repair of cracks and inclusions on fluid end components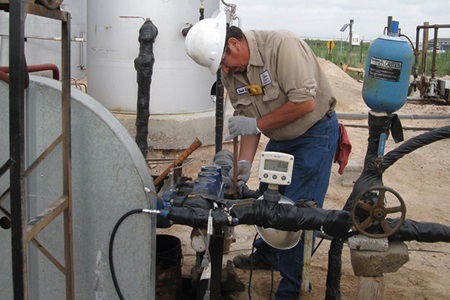 Preventative Maintenance
We offer proactive, preventative maintenance programs to extend equipment life. We conduct these services on a case-by-case or contract basis to fit your needs.
Oil replacement
Bearing replacement
Condition monitoring
Packing replacement
Alignment check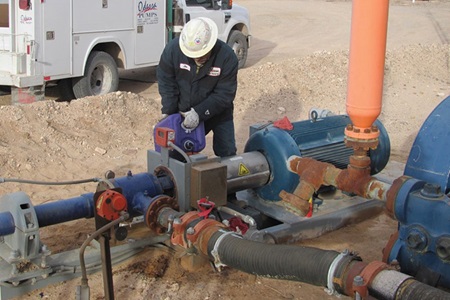 Pump Repair Parts
We stock and sell top-quality aftermarket and OEM replacement parts for your equipment, including the following:
Impellers
Bearings
Mechanical seals
Thrust chambers
Fluid end replacements & upgrades
Gaskets & O-rings
Valves
Plungers
Pistons
Couplings
Packing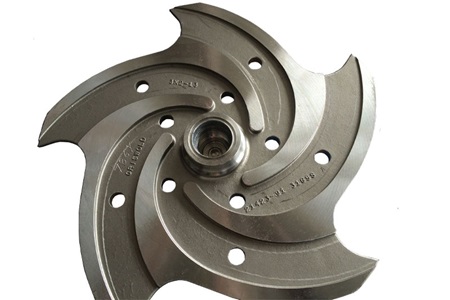 Our Suppliers
Cameron (TEXSTEAM™)
Carver Pump
Cornell
Danfoss
Flex-A-Seal
Flowserve
Gorman-Rupp
Griswold
Grundfos
Grundfos PACO
Milton Roy
MJK Automation
National Oilwell Varco (NOV)
National Pump
NOV Bear™
NOV Gaso™
NOV Moyno™
NOV MSW
NOV Wheatley™
Pentair Aurora
Pentair Hydromatic
Pentair Fairbanks Nijhuis
ProMinent Fluid Controls
PSG Dover (Blackmer)
PSG Dover (EnviroGear)
Schlumberger (REDA HPS G3)
SERO PumpSystems
Vertiflo
Vogelsang
Warren Rupp (Sandpiper)
Xylem Flygt
Xylem Multitrode