Odessa's Premier Oilfield and Industrial Supplies Store
Pipe, Valves, Fittings and More
Located at 5301 W Murphy St, Odessa, TX 79763, we cater specifically to those searching for high-quality pipe, tubing, valves, valve actuation, fittings, flanges and other essential oil field or industrial supplies.
DNOW Pipe, Valves & Fittings+
5301 W Murphy St, Odessa, TX 79763
(432) 687-5129

Opening Hours:
Mon - Fri, 7:00 AM - 5:00 PM
Why Choose DNOW for Your Industrial Supplies?
Prompt and Reliable Services
We understand the challenges businesses face when sourcing reliable supplies. We're dedicated to ensuring you have the right tools and materials on time, reducing project delays and unnecessary costs.

Top-Grade Materials for Peak Performance
Every piece in our inventory, from foundational pipe to safety gear, is chosen to ensure optimum performance and durability. Trust in our products to meet the rigorous demands of any industrial project.

Safety First: Protect Your Team
The well-being of your crew is our priority. Our work clothing and PPE range is designed to safeguard them in challenging environments.
Essential Supplies for Optimal Operations
In any industrial setting, the quality and reliability of materials and equipment are paramount. The intricacies of projects require precise tools and supplies that fit their designated purpose and stand up to rigorous use. Our selection has been carefully curated to ensure that every item serves its role efficiently, from the foundational pipe and tube to the safety gear protecting your team. With our quality inventory of products, you can be confident in finding the ideal solution for your operational needs.
Expertise at Your Service: Our Team's Commitment to Excellence
We boast a seasoned team with in-depth product knowledge and a true desire to help you thrive. Each staff member receives comprehensive training to remain at the forefront of industry standards. Are you seeking guidance or product recommendations? From specific product insights to usage advice and problem-solving, we're here to support and equip you for success.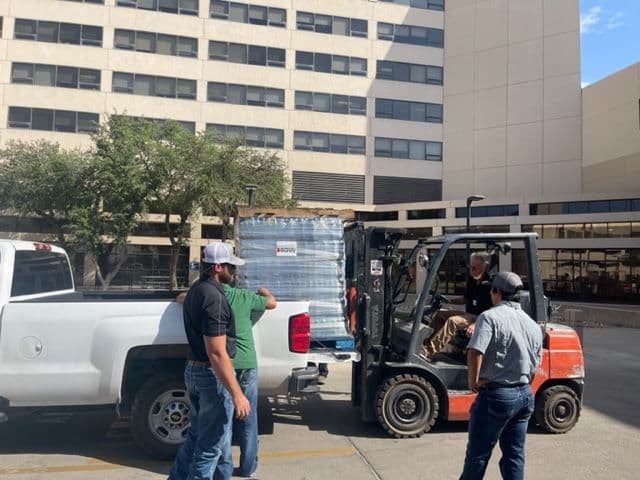 DNOW's range of PVF products, especially their valves and actuators, have drastically improved our operational efficiency. Truly grateful for their quality products.
The team at DNOW went above and beyond to ensure we had the right equipment on time. Their expertise and customer service are top-notch.
As a manager overseeing multiple operations, DNOW has made my job so much easier. Their PPE products ensure my team's safety every day.