Rental Pumps
DistributionNOW specializes in sizing pumps and pump applications for the oil & gas, municipal, industrial and agricultural markets. Our fleet of rental equipment is diverse to meet most needs, and we are well-positioned to serve you even in areas of highest pump demand. Whether your requirements are high- or low-pressure, or high- or low-volume, we will work to help you find the perfect pumping solution.
Centrifugal Self-Priming & Vacuum Assist Pump Rentals
We have an extensive fleet of pumps for a wide range of needs:
Water transfer
Floodwater evacuation
Trash pumps
ANSI acid/booster pumps
Silent pumps
Clear liquid pumps
Solids-handling capacity pumps
Skid-mounted or trailer-mounted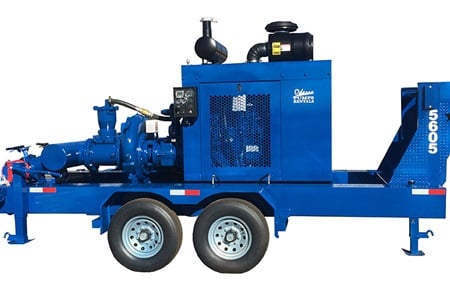 Specifications
| | |
| --- | --- |
| Priming Systems | Wet priming, venturi priming, vacuum pump priming |
| Materials of Construction | Cast iron, ductile iron, stainless steel, carbon steel |
| Flow Rate | 150 gpm to 6,500 gpm |
| Pressure Range | Up to 200 psi |
| Sizes | 2 in. to 12 in. (50 mm to 304 mm) |
| End Connections | Cam & groove, ball & socket, hammer union, flanged, grooved |
Our Centrifugal Self-Priming & Vacuum Assist Pump Rental Suppliers
AMT Pump
Cornell
Gorman-Rupp
Griswold
Pentair Hydromatic
Warren Rupp (Sandpiper)
Multiplex Plunger Pump Rentals
We offer electric- and diesel-driven reciprocating pumps to meet your unique requests. These specialized pumps allow for application-specific flow rates and pressures.
1-month rental minimums
Startup & training assistance
Subject to availability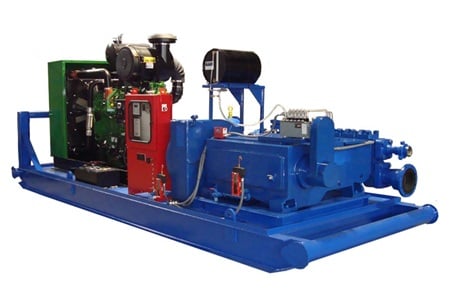 Specifications
Designs
Triplex and quintuplex, single-acting
Materials of Construction
Cast nickel aluminum bronze, cast carbon steel, forged carbon steel, ceramic, tungsten carbide
Flow Rate
2,270 bpd to 15,150 bpd
Pressure Range
850 psi to 3,600 psi
Sizes
Suction: 4 in. to 8 in. (101 mm to 203 mm)
Discharge: 2 in. to 4 in. (50 mm to 101 mm)
End Connections
Flanged (150 lbs. to 5,000 lbs.)
Our Multiplex Plunger Pump Rental Suppliers
NOV Bear™
NOV Gaso™
NOV MSW
NOV National™
NOV Oilwell™
NOV Wheatley™
Air-Operated Double Diaphragm (AODD) Pump Rentals
Our AODD pumps provide great flexibility for a number of pumping applications. They only require a good, clean air source with sufficient CFM to operate.
Suction lift capable
Solids & chemical handling
Fully controllable flow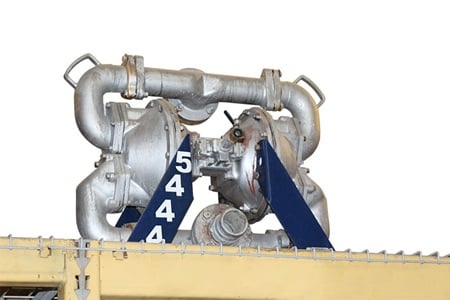 Specifications
| | |
| --- | --- |
| Materials of Construction | Polypropylene, aluminum, stainless steel, Buna, Viton, Nitrile |
| Flow Rate | 23 gpm to 300 gpm |
| Pressure Range | Up to 125 psi |
| Sizes | 1 in. to 3 in. (25 mm to 76 mm) |
| End Connections | Cam & groove, flanged |
Our Air-Operated Double Diaphragm (AODD) Pump Rental Suppliers
Centrifugal Horizontal Pumping System (HPS) Rentals
Our mobile HPS solutions integrate a trailer-mounted multi-stage centrifugal pump, variable speed drive, surface controls and reporting capabilities for a wide range of fluid management applications:
Saltwater disposal (SWD)
Water & fluid transfer
Artificial lift with hydraulic jet pump (HJP)
Enhanced oil recovery (EOR) systems
Gathering systems
Production & separation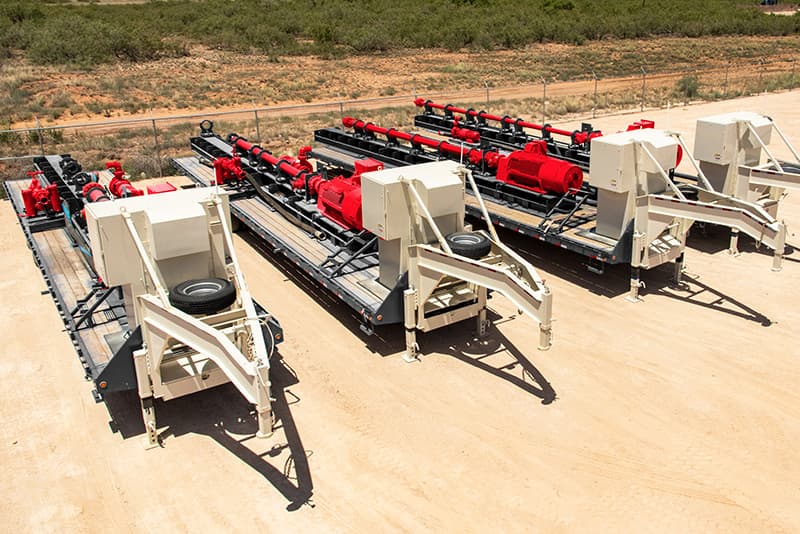 Specifications
| | |
| --- | --- |
| Pump | Multistage centrifugal, one impeller and one diffuser per stage |
| Motor | 480 V, 3,500 rpm (100, 300 or 500 hp) |
| Flow Rate | 10 bfpd to 100,000 bfpd |
| Sub-Components | Charge pump for suction, dual-pot filter system, downhole hydraulic jet pump (HJP) |