In case you missed it, this past December 2022, DNOW pulled off a successful charity golf tournament. This unforgettable event brought together a community of enthusiastic golfers, dedicated volunteers and generous donors, united with a shared objective - making a difference.
The charity golf tournament was nothing short of a hole-in-one, raising $104,936 for the Boys and Girls Club of Greater Houston and the American Cancer Society. Beyond just the dollars and cents, the donation is a testament to the collective power of caring individuals striving to give back to their community. This substantial sum is destined to illuminate lives, with all funds raised going directly to the Boys and Girls Club of Greater Houston and the American Cancer Society, two organizations that work tirelessly, day in and day out, towards invaluable missions.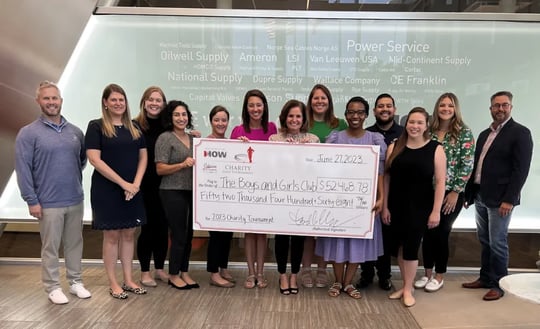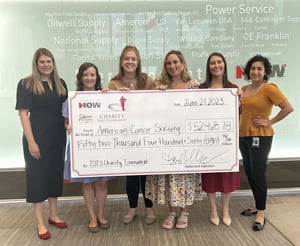 Of course, none of this would have been possible without the fantastic community of supporters and volunteers. To them, we extend our heartfelt gratitude. Your generosity of time, spirit, and resources has helped make this event a resounding success. You have genuinely helped us make a difference.
The DNOW-hosted charity golf tournament of December 2022 was more than just a sports event; it was a moment of unity and collective strength that has left a positive impact we can all be proud of. It's a reminder that when we come together as a community, there's no limit to the change we can create. So, here's a big thank you to everyone who contributed to the success of this incredible event. Remember, every swing was a step towards a better future for our youngsters and hope for those affected by cancer.
We are looking forward to continuing this tradition at our 2023 Charity Golf Tournament in December - we hope to see you there!
---
About the Organizations
Boys and Girls Club of Greater Houston
Boys and Girls Clubs of Greater Houston have an illustrious history dating back to 1952 when they were known as The Variety Boys Club. They have empowered young individuals throughout the years by equipping them with essential resources that play a pivotal role in shaping the leaders of tomorrow, assisting them in growing, learning, and thriving even in the face of adversity.
Visit their website at https://www.bgcgh.org/ to find out how you can get involved.
American Cancer Society
The American Cancer Society is a beacon of hope for cancer patients. They fund groundbreaking research and provide vital support services, making a world of difference to patients and their families. Their work goes beyond laboratories and clinics; they touch human lives and bring hope to those who need it most.
Visit their website at https://www.cancer.org/ to learn how to get involved.

#DNOWLights #DNOWVolunteer #makeadifference #impactcommunity #raisefunds