June was truly remarkable for DNOW Lights as our volunteers dedicated themselves to making a profound impact in our communities. From lending support to local organizations to empowering youth and fighting hunger, our incredible team went above and beyond to bring hope and positivity to those who need it the most. Let's take a look at the many ways DNOW Lights got involved throughout the month of June!
Casa de Amigos
On June 7, 2023, our DNOW Lights volunteers teamed up with Chevron's SOMOS employee members for a truly special event held at the Chevron 1270 Field Office in Odessa, Texas. Together, their mission was to support Casa de Amigos, an organization that tirelessly provides essential services to our community. Casa de Amigos offers an Emergency Food Pantry and Nutrition Center, student clothing, school supplies, holiday and seasonal assistance, as well as casework and referrals to appropriate agencies. Volunteers graciously gathered hygiene items to be donated to Casa de Amigos, demonstrating their unwavering commitment to improving the lives of those in need.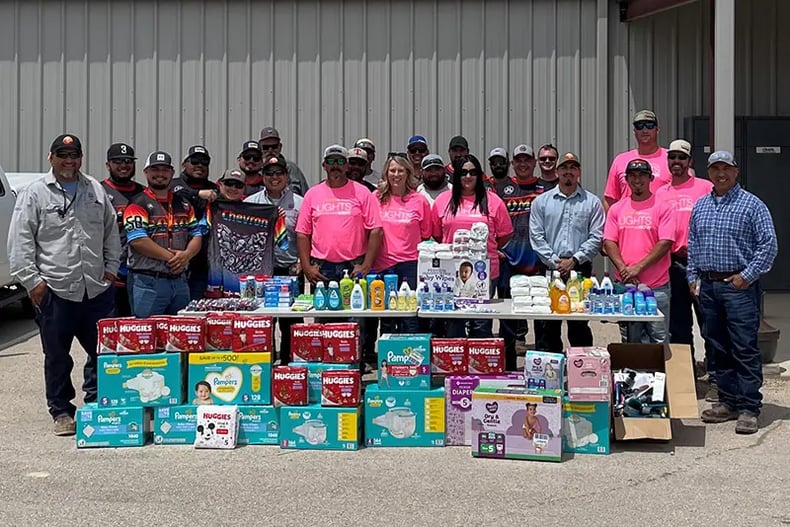 ABBA's House
On June 10, 2023, a group of DNOW Lights volunteers extended their hands and hearts to ABBA's House, a safe haven for refugee women and their children in Cypress, Texas. ABBA's House embraces an incredible mission of restoring dignity to those seeking healing. Our volunteers engaged in an outdoor cleanup initiative, restoring a warm and nurturing environment for residents and their families. The event was a true celebration of community, amplifying the spirit of compassion and shared commitment to making a lasting impact.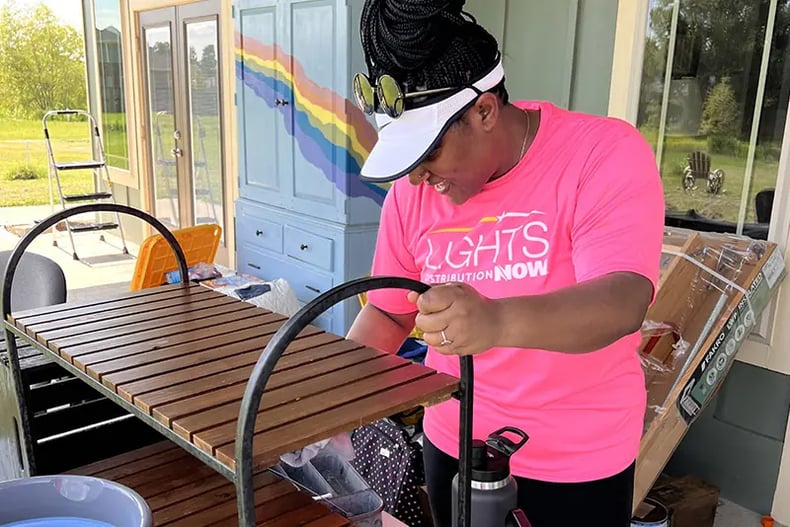 Montgomery Food Bank
On June 14, 2023, volunteers extended their helping hands to the Montgomery Food Bank in Conroe, Texas. Together, they assisted in a food distribution event hosted at Grace Crossing Church. The goal was to provide essential food products to 200 families in need. With genuine dedication and unwavering effort, our volunteers ensured that nourishment reached those who required it most. This event exemplified our commitment to serving and offering support to vulnerable populations within the community.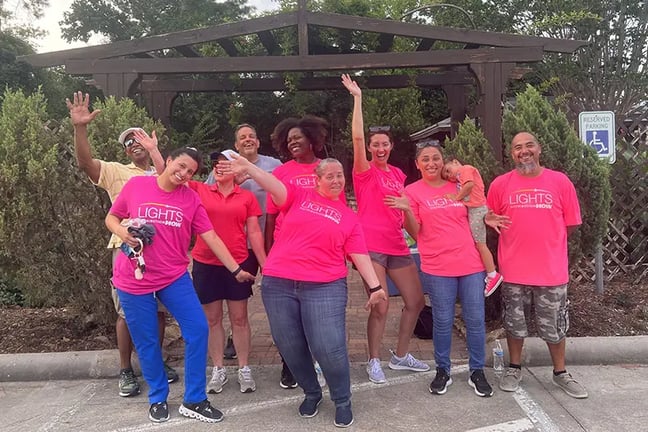 The Women's Home Boys & Girls Club
Continuing our unwavering support for the Boys & Girls Club, our dedicated DNOW Lights volunteers in Houston, Texas returned on June 14, 2023. Our volunteers gathered at The Women's Home Boys & Girls Club to participate in mentoring sessions and actively engaged with the club's activities, creating a positive and empowering environment for the children. The clubs provide a safe space where children can unleash their full potential, build character and learn essential life skills.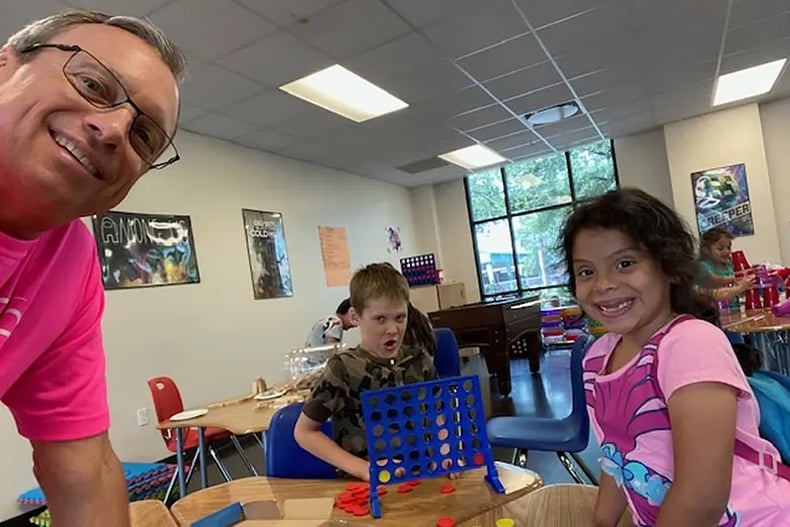 Boys & Girls Club Spring Branch
On June 22, 2023, the DNOW Administrative & Information Group in Houston, TX gathered at the Spring Branch Boys & Girls Club in an effort to foster unity and teamwork during their quarterly team building day. They spent their morning engaging in activities that not only strengthened their team bond, but also made a positive impact on the lives of the children. It was an opportunity for our volunteers to channel their inner child, creating lasting moments and memories that will resonate with both their community and their own hearts.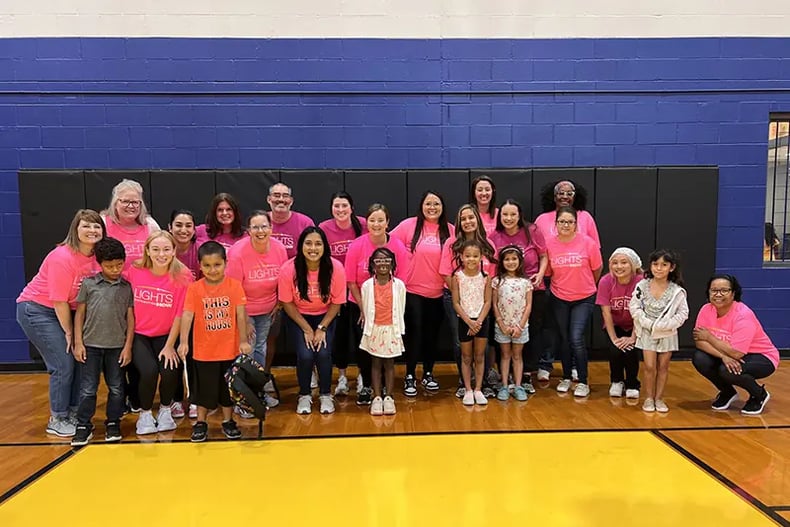 Continuing to Shine Bright with Community Impact
June was a month filled with warmth, compassion and powerful acts of kindness, as DNOW Lights volunteers continued to make an impact within their communities. As we reflect on the incredible impact we made in June, we are filled with gratitude for our passionate volunteers, who embody the spirit of service and empathy. Their unwavering dedication continues to inspire us all. Together, we continue to bring light to the lives of those who need it the most!
---
About the DNOW Lights Program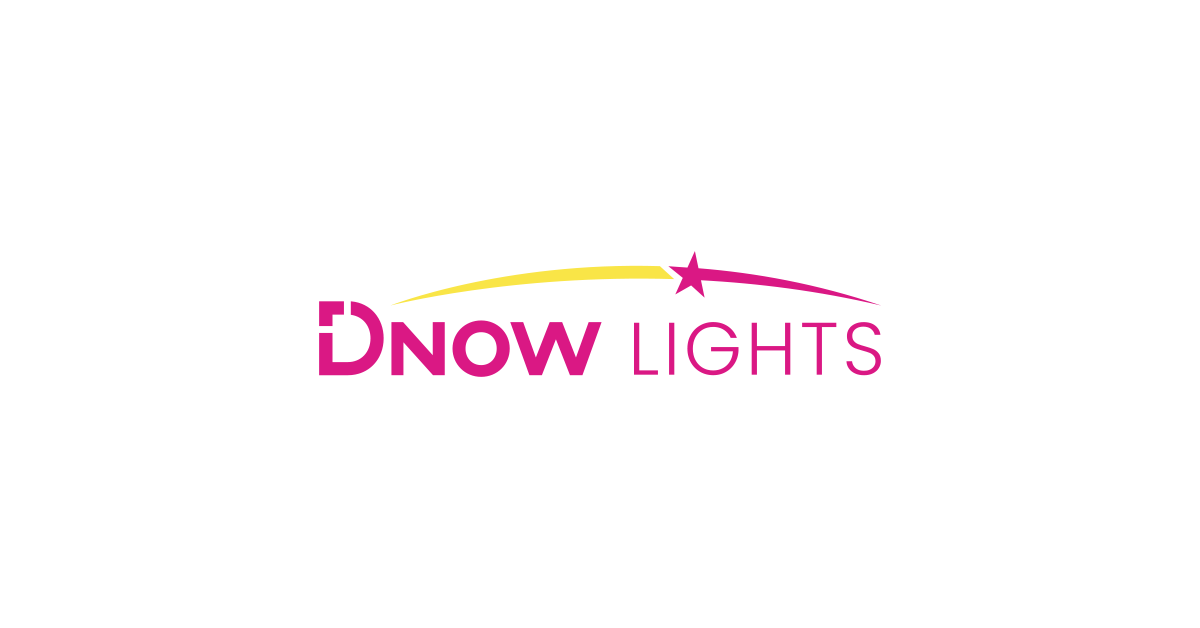 Our worldwide Lights program promotes corporate social responsibility and brings together employees to make a difference through strategic philanthropy. By providing opportunities to give back, we create more robust and compassionate communities, positively impacting the lives of those in need. Our dedication to compassion and service distinguishes us from competitors and strengthens our relationships with customers and vendors.

#DNOWLights #DNOWVolunteer #makeadifference #impactcommunity #raisefunds