Events and Happenings
March 04 - Jason's Friends Bowling
On March 4th, the annual Jason's Friends Bowling 2023 event occurred at El Mark-O Lanes in Casper, Wyoming and Camelanes in Gillette, Wyoming. A staggering number of participants gathered to raise funds for the Jason's Friends Foundation, including approximately 1,000 bowlers, donors, and sponsors. This charitable organization offers a range of assistance to Wyoming families facing the difficult battle against cancer, brain tumors, or spinal cord tumors. The event was declared a resounding success, having raised a substantial sum of money, with 90% of all donations benefiting families currently enrolled in the program.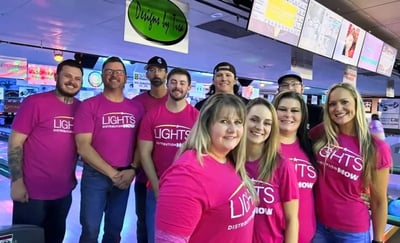 March 11 - Cypress Assistance Ministries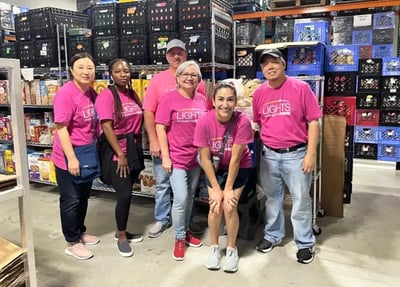 On March 11th, the CAM Food Sorting event took place in Houston, Texas, to support the Cypress Assistance Ministries. This faith-based organization assists individuals and families experiencing financial hardship, those at risk of homelessness, the elderly, the unemployed, and anyone seeking hope for a better future. Attendees at the event volunteered to sort food that will aid the organization in providing for those in need. The event contributed to a more significant cause, helping to keep the spirit of philanthropy alive.
March 23 - Habitat for Humanity
On March 23rd, DNOW Lights participated in a Habitat for Humanity event in Tomball, Texas. The mission was to construct two houses for needy families within the local community. Despite their lack of prior construction experience, the dedicated volunteers showcased their impressive skills in tiling, painting, and various other trades. Thanks to the comprehensive support and provision of equipment and resources by Habitat for Humanity, the project was completed.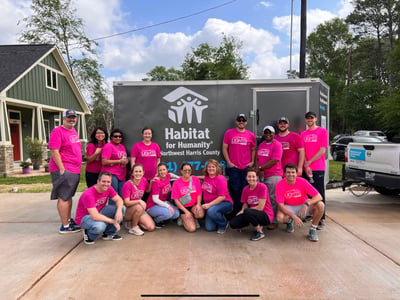 March 14 to April 3 - DNOW NCAA Bracket Challenge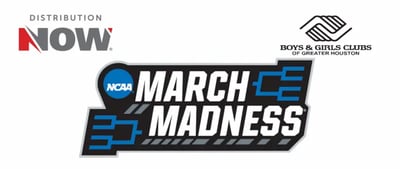 From March 14th to April 3rd, the DNOW 2023 NCAA Bracket Challenge took place, aiming to support the Boys & Girls Club of Greater Houston. Participants could play up to 25 brackets, with every cent contributing towards helping local clubs within the Houston area. The lucky winner's prize was four tickets to witness the Astros take on the Phillies on April 28th. The event was a fantastic achievement, raising both funds and awareness for the indispensable Boys & Girls Club of Greater Houston.
March 08 - Spring Branch Boys and Girls Club
The Internal Audit Team held a team-building activity on March 8th, supporting the Spring Branch Boys and Girls Club in Houston, Texas. The event was a heartening opportunity for the team to come together, strengthen bonds and back an organization that positively enables the lives of children in the community. The Boys and Girls Club provides children a secure, constructive space to learn, develop, and acquire vital skills. With the hope of motivating others, Houston DNOW Lights volunteers at the Boys and Girls Club every second Wednesday of the month. We urge other teams to participate in youth mentorship programs in their communities.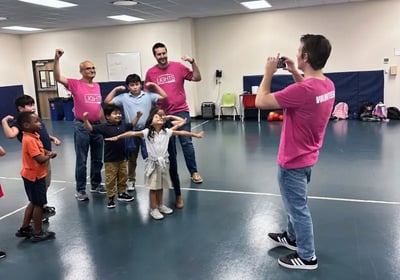 Thanking Volunteers for Spreading Light and Hope
At DNOW Lights, we are proud to stand beside these remarkable individuals and celebrate the positive difference they are making in their communities. The impact of their hard work and generosity is immeasurable, and we are honored to have played a part in their efforts. We exteddddnd a heartfelt thank you to all DNOW participants who volunteered with us, as their contributions have been vital in helping us spread light and hope throughout our neighborhoods.
The DNOW Lights Team
---
About the DNOW Lights Program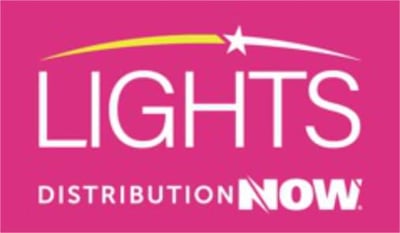 Our global initiative that unites employees in strategic philanthropic efforts promotes corporate social responsibility and showcases DistributionNOW as a caring company. We build stronger, more compassionate communities by providing opportunities to give back and positively impacting the lives of those in need. Our commitment to compassion and service sets us apart from competitors and strengthens our relationships with customers and vendors.
#DNOWLights #DNOWVolunteer #makeadifference #impactcommunity #raisefunds