It's that time of the year again when DNOW employees gear up for the annual Hess Houston Corporate 5k Run. This year, on October 18, 2022, DNOW employees came across the Houston region to come together to participate in this exciting event. The run presents an opportunity for employees to step out of their regular routines and engage in a fun, healthy activity that fosters teamwork. With the pandemic causing many events to be canceled or postponed, the Hess Houston Corporate 5k Run is a welcome opportunity for DNOW employees to reconnect in person while promoting a healthy lifestyle.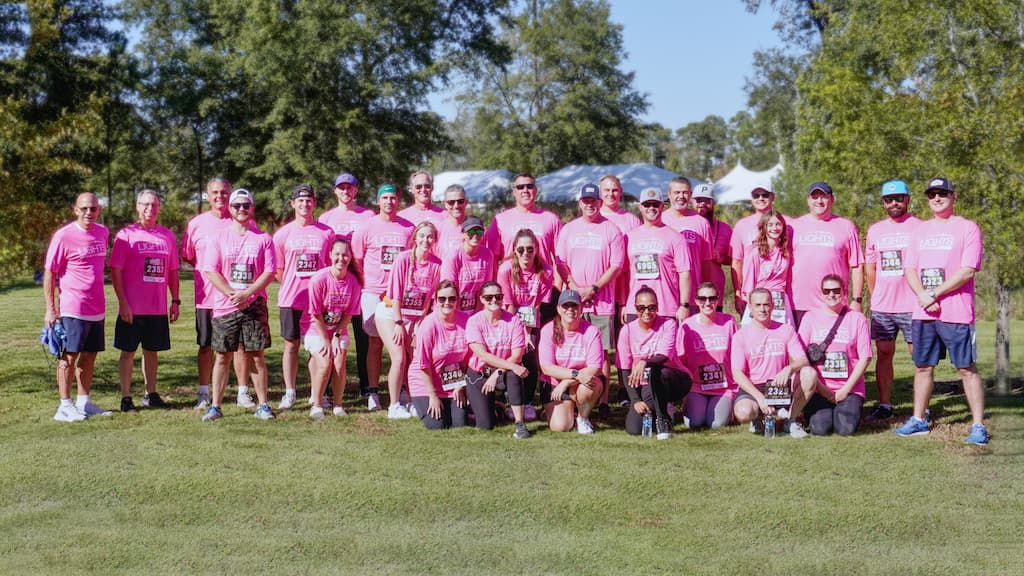 The Hess Houston Corporate 5k Run: An Overview
The Hess Houston Corporate 5k Run is an annual event encouraging local businesses to get involved and raise money for a good cause. The 6th annual event promotes the health and wellness of our corporate community, and all levels of runners and walkers are encouraged to participate for their "Company Team." This is an excellent way for businesses to contribute to the community and make a positive impact. With fun activities and activities for the whole family, it's sure to be a fun raiser for a great cause.
It provides a unique opportunity for companies to engage with the community and increase their visibility in the city. Hosting a fundraiser at the Memorial Park Conservatory is a great way to do this. It brings the team together for a meaningful event and helps support the Conservatory's mission to protect and care for the park's natural habitats. Plus, it's easy for companies to make a difference in their local community.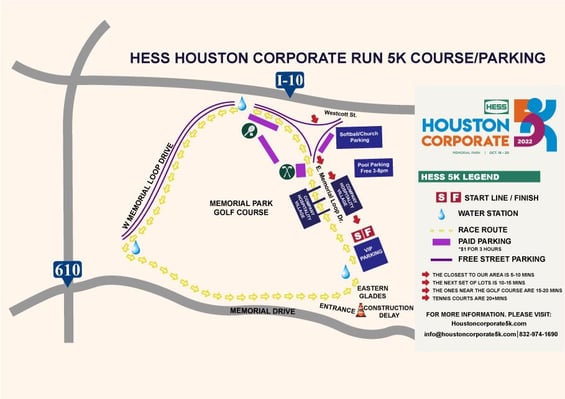 Tue Oct 18, @ 04:00 pm -Thu Oct 20, @ 07:00 pm
Easter Glades, Memorial Park, Houston, TX
DNOW Ran for a Cause and Made a Difference
Today, we want to shine a spotlight on some incredible volunteers who have made a huge impact in their community. We're talking about the group of about 50 DNOW Lights volunteers who recently was able to help to raise funds for the Memorial Park Conservatory; and increase awareness about the need for restoring, preserving, and enhancing Memorial Park for the enjoyment of all Houstonians – ultimately shining light within their community!
The Hess Houton Corporate 5K is Houston's annual premier corporate wellness event. This year, the event announced that the fundraiser helped raise over $200,000 for the Memorial Park Conservancy thanks to 160+ companies participating annually. Part of the registration fees and sponsorship proceeds will go directly to the Memorial Park Conservancy. Their mission is to restore, preserve, and enhance Memorial Park, ensuring Houstonians can enjoy it today and in the future.
Lighting Up Our Community Together
The DNOW Lights volunteers truly shone a light within their community and made an incredible impact on the Memorial Park Conservancy. Their dedication and hard work not only contributed to the conservation of one of Houston's most beloved green spaces but also served as an inspiring example of what young people can achieve when they come together with a common goal. We can't wait to see what the DNOW Lights will bring next and how these fantastic volunteers will continue to make a difference in both their local community and beyond. Hats off to the DNOW Lights volunteers - you truly are a shining example of what's possible when we work together to create positive change.
#DNOWLights #DNOWVolunteer #makeadifference #HessHoustonCorporate5K #Hess5K