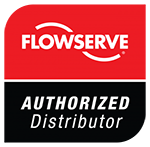 Power Service placed in the top 3 in the following categories:
Total bookings
Total bookings percent growth
Service and repair percent growth
Completes percent growth
Completes bookings
ANSI pumps
Individual branches' percent growth
We want to thank our hard-working employees and our customers for their support. We look forward to continuing to serve you as your Flowserve products authorized distributor in the energy and industrial markets!
About Flowserve
Flowserve is a leading provider of fluid motion and control products, with a comprehensive selection of pumps, seals, valves, actuation and instrumentation, energy recovery devices and hydraulic decoking systems. Their innovative solutions are designed to help customers increase plant uptime, reduce costs, improve operational efficiency and enhance safety. They are supported by an extensive team worldwide. They provide expert engineering solutions, project management and technical support services, striving to deliver reliable performance in even the most difficult fluid management applications.
About Power Service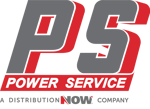 Power Service is your one-stop solution for rotating and processing equipment engineering, design, installation, fabrication, distribution, etc. Our team of mechanical, petroleum and application engineers – along with our draftsman and sales staff – can design process and production solutions tailored precisely to your specifications. We offer Flowserve pumps as part of our complete process and production equipment solution offering, combined with our aftermarket and service capabilities to deliver a strong value proposition.
---
To learn more about Power Service, including what products and services are available, visit dnow.com/power-service