At the time, citizens were first asked to minimize their water use. Tens of thousands of people were left without water (including the Medical Center Hospital and NICU unit) amid the summer heat wave, where temperatures reached temperatures close to 100 degrees Fahrenheit, according to the National Weather Service.
According to the city and State Representative Brooks Landgraf, crews were working around the clock to fix a 24-inch broken transmission water line. A boil water notice for the Ector County Utility District and most of the City of Odessa was issued for anyone who could get any water from their faucet.
DNOW's Pipe, Valves and Fittings Supercenter team at 5301 W Murphy St, Odessa, TX 79763, reached out to the city to find ways they could assist during this water outage. DNOW employees loaded pallets of clean drinking water and headed to the hospital to help distribute water while the city worked diligently to fix the problem.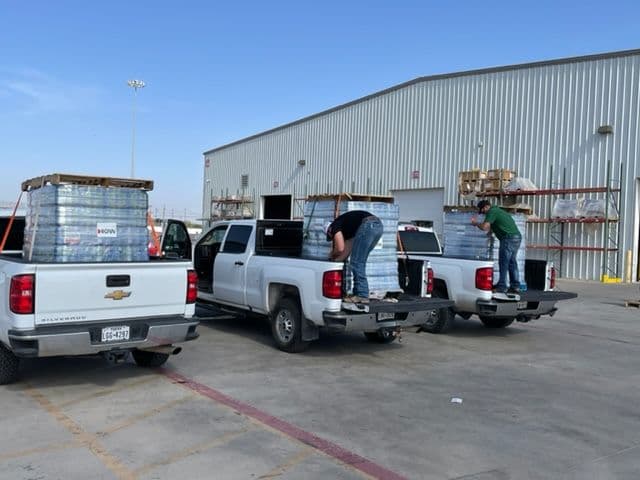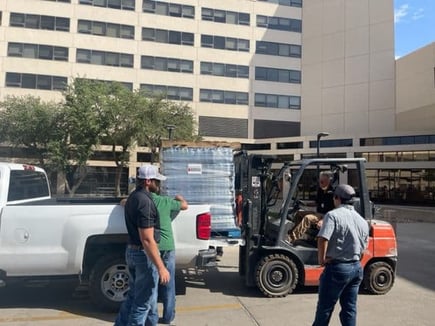 ---
#Sustainability #Odessa #Permian #Hospital #CleanDrinking