The Benefits of Having a Centralized Headquarters
We are thrilled to announce that we are consolidating our three current branches in Odessa, Texas and relocating our headquarters to one central location in Odessa. This move is about better serving our customers and ensuring they have the best experience possible. Our new base will allow us to streamline our operations and become more efficient and effective in everything we do. We'll be able to offer our customers even faster response times, more personalized service, and a wealth of new resources that will help them grow their businesses. So whether you're a small startup or a large corporation, we're here to help you succeed - and with our new headquarters in Odessa, we're more committed than ever to making that happen.
Experience Our Professional Facility
We are excited to announce the opening of our new headquarters at 7950 E Interstate 20, Odessa, TX 79766. This facility will total 60,000 square feet and include machine shop space, warehouse inventory, office space and a classroom for customer and employee product training.
The move aims to create synergy with all Odessa employees under one roof, giving the company room to grow as it expands its pump fabrication and service business.
Our new headquarters will be near our customer base, meaning faster response times and more efficient deliveries. This proximity will enable us to provide better customer service and an overall experience that exceeds expectations. Our team will be able to respond to customer inquiries and concerns without delay, ensuring that issues are resolved as quickly as possible. By being close to our customers, we also expect to gain valuable insights into their needs and preferences, which will help us improve our products and services. With our new headquarters in a prime location, we are ready to take on new challenges and provide the best possible experience for our customers.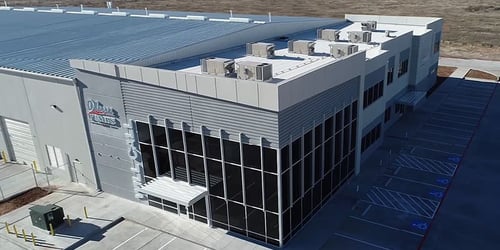 About Odessa Pumps
Formerly known as Odessa Pumps & Equipment, Odessa Pumps is a leading distributor of pumps and pump packages for the Oil & Gas, Municipal, and Wastewater markets. We offer centrifugal pumps, chemical dosing pumps, metering pumps, positive displacement pumps, rental pumps, turnkey pumps and control packages, pump repairs and pump services.
To learn more about Odessa Pumps, including what products and services are available, visit dnow.com/odessa-pumps
Committed to Unparalleled Service
Relocating our headquarters and consolidating our three current branches into one centralized location further our mission of providing customers with an unparalleled experience. We are dedicated to providing the best possible experience for our customers, and this move is an essential step in our continued commitment to that goal. With a new and improved facility, we can continue providing unparalleled services for many years. We're thrilled to embark on this new chapter and remain excited about the possibilities that lie ahead. We look forward to serving our customers better, more efficiently, and more effectively in the years to come.