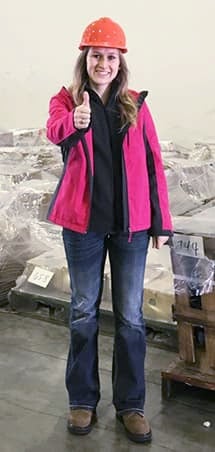 Amber graduated from Texas A & M in December 2017, focusing on industrial distribution. After graduation, she joined DistributionNOW's Supply Chain Management Development Program (SCMDP).

The SCMDP follows an outline tailored for each individual. It typically takes 12 months to complete. While in the program, Amber worked with several DNOW branches, the distribution center, and the corporate office. Her rotation allowed her to discover what areas she liked, identify her strengths and weaknesses, and exercise opportunities outside her comfort zone to experience the different aspects of the supply chain business.

During her time in the program, she visited two pipe manufacturing facilities, earned her lift certifications, and rebuilt part of the DNOW main distribution center to optimize the space.
The article in The Wholesaler, titled "Investing in the PVF Channel, One Scholarship at a Time," is available below:
Click to Read Article
---
For more information on the PVF Roundtable and its mission, visit https://www.pvfroundtable.org.