Industrial Chemicals & Cleaners
DistributionNOW stocks the major brands of industrial chemical cleaning solutions used to remove water-insoluble substances like grease and oils, to break down corrosion and rust, cleaning sensitive electronics and electrical equipment, remove dirt, tar and wax build up, protect from welding spatter and more. Contact us today for the everyday products you need to maintain your rig or facility.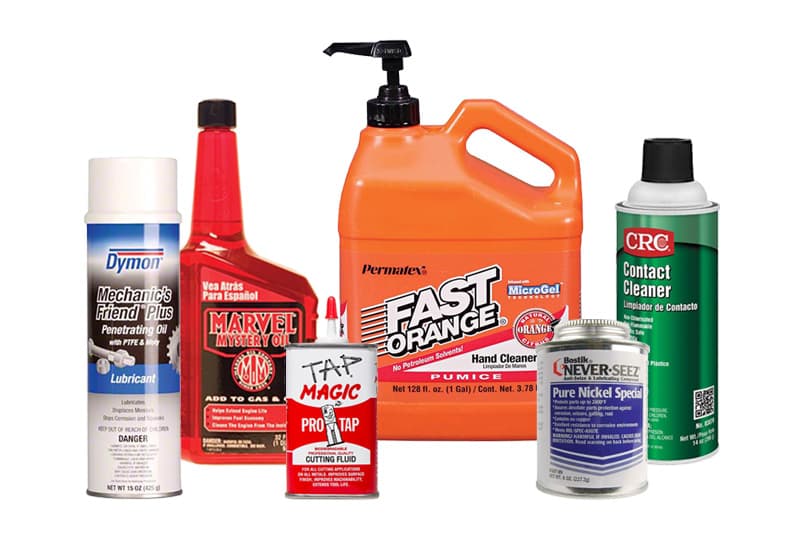 Products Offered
We have a wide range of industrial chemical cleaners that meets the tough cleaning challenges of your industry, whether it is for your drilling, welding or industrial maintenance requirements. Our line of high-performance cleaning products include:
Degreasers & solvents
Penetrants
Electrical contact cleaner
Battery terminal protector
Cable cleaner
Anti-spatter
Cold galvanize
Corrosion inhibitors
Leak detection liquid
Smoke detector tester
Our Industrial Chemicals & Cleaners Suppliers
Bostik
Bostik (Never-Seez)
CRC Industries
DAP Products
DistributionNOW Private Label
Dow Chemical
Elmer's Products
Federal Process Corp.
Henkel (Loctite®)
ITW Performance Polymers (Devcon®)
ITW Performance Polymers (Permatex®)
ITW Professional Brands (LPS®)
Krylon
LA-CO Industries (Markal®)
Marvel Mystery Oil
RectorSeal
Red Devil
Relton Corp.
RSC Chemical Solutions
RSC Chemical Solutions (Gunk®)
Shamrock Specialties
Sherwin-Williams (Diversified Brands)
Sherwin-Williams (Tri-Flow Lubricants)
Sprayon
Steco Corp. (Tap Magic)
Tapmatic
WD-40®