Facilities & Maintenance
DistributionNOW stocks the products you need to keep your facilities safe, secure and running efficiently. Contact us today for everything from windsocks and pressure washers to padlocks and rig wash.
Construction Materials
We can help you acquire the basic supplies you need for building new projects or maintaining your facilities.
Concrete & cement
Lumber
Steel bar
Grating & stair treads
Roofing materials
Parking stops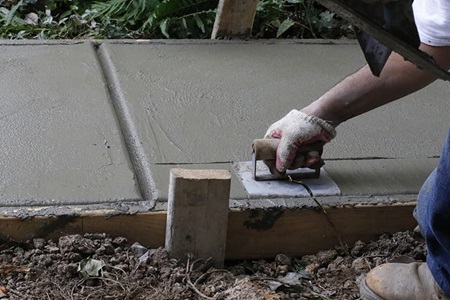 Facility & Dock Equipment
Keep your loading dock, warehouse or workshop clean and safe with these high-quality products:
Wheel chocks
Dock barricades
Windsocks & frames
Air compressors
Water pumps
Pressure washers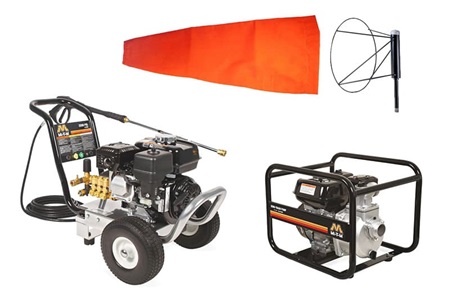 Our Suppliers
AirCraft Industries (SkyOx)
Checkers
Industrial Air Products
Mi-T-M
Industrial Stairs & Platforms
Your workers' and customers' safety is important, especially working at height and in hazardous areas. We offer a range of access structures and safety flooring for your facilities:
Stairs
Access platforms
Safety gates
Anti-slip plates & stair nosing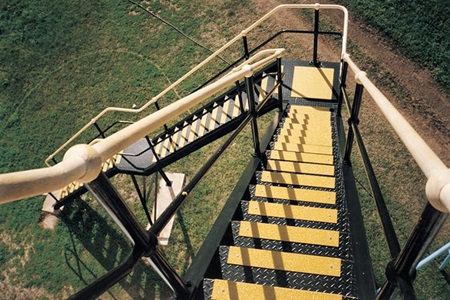 Our Suppliers
Intrepid Industries
Sioux Steel
Vigil Antislip
Locks
We stock and sell general purpose locks and security devices from trusted brands:
Padlocks
Combination locks
Cable locks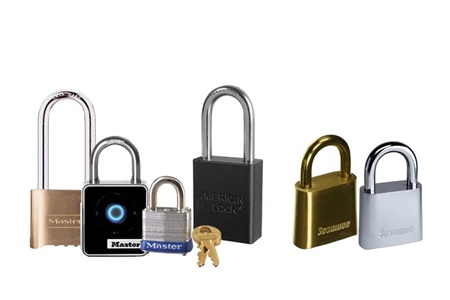 Our Suppliers
CCL Security Products
Master Lock
Master Lock (American Lock®)
Fencing
DNOW offers fencing products for job site safety, security and agricultural boundaries.
Safety fencing
Steel perimeter fencing
Electric fencing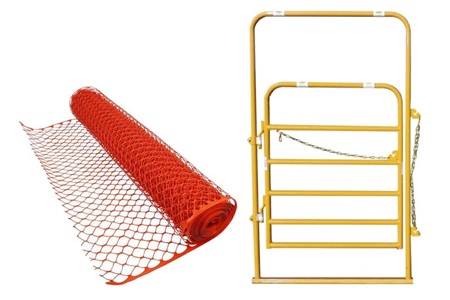 Our Suppliers
Hygrade Safety
Parker McCrory Mfg. (Parmak)
Sioux Steel
Maintenance Products
Our wide range of maintenance products help you tackle upkeep at your facility:
Chemical sprayers
Pest & weed control
De-icing products
Pressure washers
Garden hose
General maintenance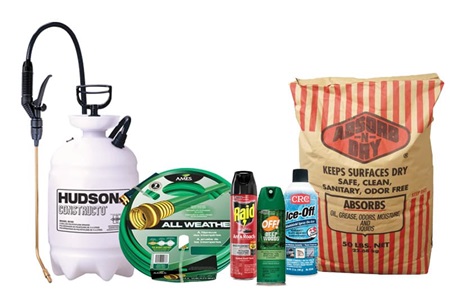 Downloads
| Title | File Size | Download |
| --- | --- | --- |
| DNOW Janitorial & Cleaning Supplies Flyer | 348.4 KB | Download |
| DNOW Intertape Polymer Group Tape Flyer | 3.7 MB | Download |
| DNOW Kenwood Two-Way Radios Flyer | 362.2 KB | Download |
| DNOW Loctite Sealants & Lubricants Flyer | 1.3 MB | Download |
| DNOW TPI Corp. Air Circulators & Fans Flyer | 550.5 KB | Download |
| DNOW TPI Corp. Electric Heaters Flyer | 613.5 KB | Download |
Our Suppliers
AMES (True Temper®)
Arrow Fastener
Balcones Mineral Corp.
Carlisle Fluid Technologies (Binks)
Campbell Hausfeld
C.H. Hanson
Circle Manufacturing
CRC Industries
Dayco
Dixon Ticonderoga®
Dixon Valve & Coupling
Duracell
Dynaflux
Essex Brass
Eveready®
Fluke
Guardair
H.D. Hudson Manufacturing
Henkel (Loctite®)
Ideal Clamp Products
Ideal Clamp Products (Strapbinder®)
IDEAL INDUSTRIES
Intertape Polymer Group (IPG)
KENWOOD
Koehler Bright Star
Krylon (Rubberset®)
LA-CO Industries (Markal®)
Magnaflux
Mill-Rose
Mr. Chain
Oatey (Cherne Industries)
Oil-Rite Corp.
Pelican Products
Plews & Edelmann
Reed Manufacturing
Samson Rope Technologies
Sanford
S.C. Johnson & Son (Off!®)
S.C. Johnson & Son (Raid®)
Streamlight
Super Manufacturing Group (Notrax®)
TOPS Products (Pendaflex®)
TPI Corp.
Wearwell
Weiler Abrasives
WIKA Instrument