Condensate Stabilizers
Revolutionizing NGL and Condensate Stabilization with Advanced Stabilizer Skids
Unlock the next level of natural gas liquid extraction and stabilization with Power Service, a DNOW-affiliated brand. Our meticulously designed condensate stabilizers are optimized for the safe and efficient extraction of NGL for tank storage and pipeline transfer and embody the pinnacle of technological innovation. Discover how we're redefining standards in NGL and Condensate Stabilization and why our modular stabilizer skids are the preferred choice for industry professionals seeking reliability, precision and lasting performance.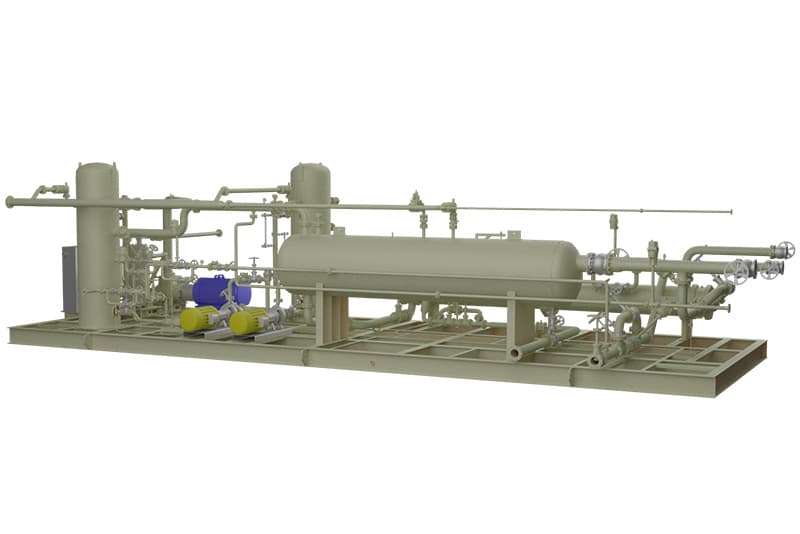 Discover Power Service, A DistributionNOW Company, renowned for its superior design and fabrication of condensate stabilizers through our DNOW U.S. Process Solutions operating unit. Spearheading the NGL and Condensate Stabilization landscape, Power Service introduces game-changing stabilizer skids crafted to ensure the safe extraction of natural gas liquids (NGL) for efficient tank storage and pipeline integration.
Superior Crude Oil Conditioning: Trust in our stabilizers to expertly manage crude oil conditioning across the well's life.

User-friendly Modular Design: Simplify the installation process with our thoughtfully constructed modular designs.

Precise Measurement Capabilities: Benefit from the precision of both gas and liquid measurement for improved operations.

Weather-resilient Enclosures: Our stabilizers come with cold-weather enclosures, ensuring top performance even in challenging weather conditions.
Legacy of Excellence: Embrace the distinction of DNOW's U.S. Process Solutions. Each condensate stabilizer in our portfolio reflects our commitment to innovation and quality.

Consistent Stabilization: Experience unwavering stabilization of condensates, preparing them for downstream processing, storage and transportation.

Cutting-edge Technology: We infuse our products with the latest technology, guaranteeing unparalleled performance and reliability.

Space-saving Designs: With our range of configurations, optimize your plot space without compromising on efficiency.

Quick Installation: Save on time and resources with our modular construction that streamlines the installation process.
Specifications
| | |
| --- | --- |
| Materials of Construction | Carbon steel, stainless & alloy steel |
| Dimensions | Vessels up to 12 ft. diameter, 100 ft. length, 8 in. wall thickness |
| Lifting Capabilities | Up to 100 tons |
| Non-Destructive Testing | Ultrasonic, hydrostatic, radiographic, dye penetrant inspection, positive material identification (PMI), hardness and others |
| Finishing | Surface prep, blasting, internal and external coating, painting |
| Engineering Support | Design, process simulation, finite element analysis (FEA) |
Explore Cutting-Edge Industrial Solutions for Operational Excellence
Explore advanced industrial solutions tailored to your needs. Power Service is setting the benchmark in rotating and processing equipment. Alternatively, streamline your equipment design process with eSpec, our intuitive product configurator. Whether you're looking to optimize equipment engineering, design or order complex packages, our range of solutions is here to elevate your projects to the next level.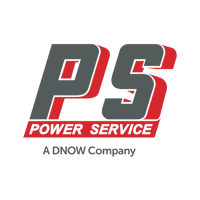 Discover Power Service: Your Partner for Rotating and Process Equipment
Dive into the world of Power Service, your trusted ally for comprehensive rotating and process equipment solutions. From meticulous engineering and design to expert installation, fabrication and unparalleled service, we've got you covered. If you're pursuing a seasoned partner to address your tank batteries and production facilities challenges, look no further.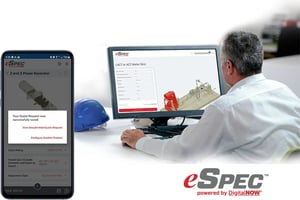 Introducing eSpec: Tailored Engineered Equipment at Your Fingertips
Step into the future with eSpec, our intuitive product configurator designed to simplify complex equipment package orders. Effortlessly design material specifications and options suited for your project. In return, receive a detailed 3D drawing, competitively priced, accompanied by a comprehensive technical proposal ready for submission to DNOW.