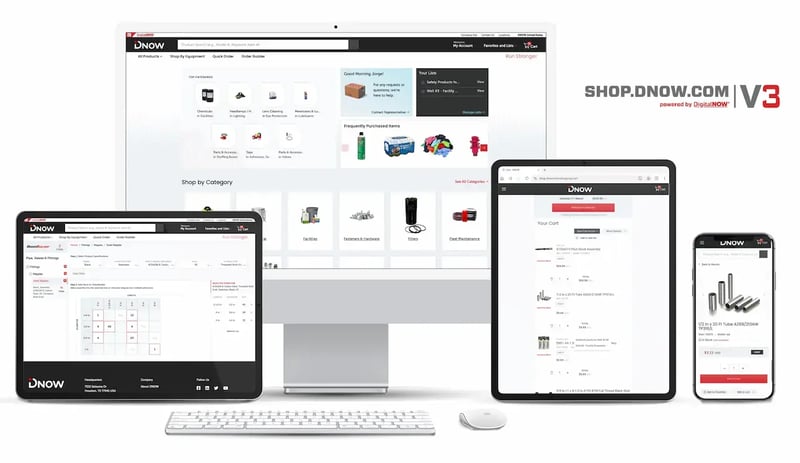 Click the image above to visit shop.dnow.com
New Homepage
Our more efficient homepage design highlights recently viewed items, recommended categories and powerful tools to help you manage your orders and approvals.
New Search Features
Find products faster than ever with real-time suggestions, attribute filtering and intelligent results that include categories, synonyms and recommendations.
New Product Choices
DNOW's eMarketplace program means you now have access to hundreds of new products, including non-catalog items and even those not typically stocked by DNOW.
New Easy Checkout
Our new single-page checkout handles order review, billing info, shipping details and confirmation all on the same page. It even pre-populates based on prior orders!
What are you waiting for?
These are just a few of the many planned updates and improvements coming to our online store. Experience DNOW's new shop.dnow.com v3 right now, and start shopping with more products, more suppliers and more convenience: shop.dnow.com
#EnergyDelivered #eCommerce #ElectronicProcurement #eProcurementSystems #DistributioneCommerceSolution #DistributioneCommercePlatform