Premium Pipe, Valves and Fittings in the Permian Basin: Your Trusted Source!
In the dynamic world of infrastructure and construction, the quality of materials can make or break your project. At the heart of the Permian Basin, we recognize your unique challenges. That's why we bring you an unparalleled range of premium pipe, valves, fittings and more. With a deep understanding of the region's demands and a commitment to delivering only the best, our offerings ensure that your projects stand the test of time and reflect the excellence you aim for.
Need High-Quality Infrastructure Supplies in the Permian Basin? Discover DNOW Solutions!
In the heart of the Permian Basin, the demand for quality infrastructure supplies—ranging from pipe and valves to safety equipment—is at an all-time high. With an ever-increasing need to maintain and improve your projects, finding a reliable supplier that understands the intricacies of your operations is crucial. This is where DNOW steps in. We're not just a supplier but your partner, dedicated to providing solutions tailored to your specific needs.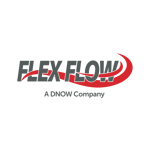 Flex Flow: Revolutionizing Water Management Systems in Permian Basin
Flex Flow, a DNOW Company, offers:
Superior horizontal pumping systems (HPS) and hydraulic jet pumps (HJP) services: from rental and installation to hands-on expertise.
Knowledge-sharing sessions to guide you through H-pump applications, maximizing operational efficiency.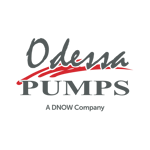 Odessa Pumps: 40+ Years of Excellence in Pumping Solutions
With over four decades in the industry, Odessa Pumps promises:
Holistic pump solutions for diverse applications: oil, gas or groundwater.
Advanced booster station equipment, modern water plants, efficient lift stations and adaptive custom controls.
Reliable repairs and value-driven pump rental services.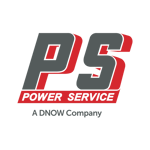 Power Service: Merging Innovation and Experience for Industrial Solutions
Power Service's track record spans:
Expert in-house industrial designing and tailored engineering solutions.
A professional team dedicated to crafting ingenious solutions, ensuring your industrial challenges are addressed seamlessly.
Global Distribution: Superior Pipe, Valves and More for the Oil and Gas Industry
Our promise as a distinguished global distributor includes:
An extensive range of oil and gas infrastructure supplies: from pipe and fittings to specialized gaskets.
Quick and reliable replenishment for your on-site inventory, ensuring minimal downtime.
Find a DNOW Branch Near You
Our store hours are Monday - Friday from 7:00am CST - 5:00pm CST.
Make DNOW your one-stop for all pipe, valves, fittings, work safety, PPE, electrical, MRO and OEM supplies with convenient locations near you to help you get what you need when you need it. Need something fast? Save time and order online to have it ready for pick up at our branch - free of charge. Get answers to your product questions and solve issues with the help of our experienced branch staff.
---
Elevate Your Permian Basin Operations with DNOW!