Office Supplies
Find everything you need for your business, restock your office supplies for communication, recordkeeping or bookkeeping, electronics, messages, notes and other daily used items at DistributionNOW – we've got the essential, everyday items you need to stay organized and boost your productivity.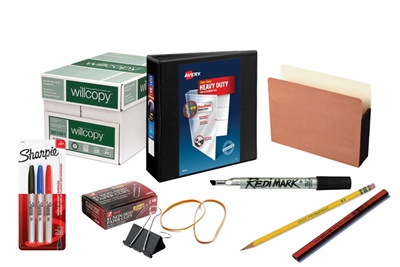 Type of Office Supplies Offered
Get the job done with high-quality office supplies, including binders & clipboards, boards & easels, printer & copier supplies, filing & organization, desk supplies and much more. Contact our sales team for assistance or visit our eCatalog to buy online from the most trusted manufacturers in the industry. We carry everything you need for your business.
Our Office Supplies Suppliers
ACCO Brands
ACCO Brands (Wilson Jones®)
Avery Dennison
Dixon Ticonderoga®
Domtar (Willcopy®)
Sanford
Sanford (Sharpie®)